We know we should have good SEO to rapture our marketing strategy that builds a high brand using Link Building Strategies.
How can it be achieved?
Which is the primary factor in having effective SEO?
Where do we need to concentrate more?
The name itself will define the theme of using Link Building in our website content. Link building crawls external pages by inserting links to a particular website page.
To make your content, most others on search engines must introduce the concept of link building on your page.
A hyperlink in any content helps to navigate between pages. Acquiring links to your website from other sites is called link building. There are many techniques to build relationships. Building high-quality links help you to be ahead of other SEOs.
Importance of Link Building
Link building is an essential part of SEO. Link building is necessary to improve traffic to the site. The more quality backlinks you acquire, the higher your website will be ranked by search engines.
Based on the number of links, Google will see how valuable people are considering your website. Search engines are machines, so they cannot understand the value of content.
Did you know?
[blockquote align= "none"] Professional website promotion tools like Link Building helps you to get a high ranking on Google and Other Search Engines.[/blockquote]
They can only acknowledge the importance of the site by looking through the links. Over the years, Google is just analyzing links not by quantity but by quality.
Link Building Benefits
Link Building is an essential part of SEO. The popularity of a website or a blog is determined by the number of backlinks it has. Link building is not getting unlimited links but getting high-quality links from reliable sites.
Link building can help germ or exposure on search engines.
Websites can get traffic from other linked sites.
Writing high-quality content can get high-quality incoming links and improve the site's value.
Getting indexed in search results quickly can be achieved with link building.
If you are building the links naturally, you can nurture the relationship with related people.
Links from authoritative sites build your reputation.
Links in the right places can even lead to conversions.
Link Building Strategies
There is confirmation from Google that links are an essential factor for ranking. We should remember that Google considers backlinks when ranking a website. Although link building is not natural, some SEO techniques can follow.
Ask people related to your niche for in-content links. Ensure they come from a prominent slot; otherwise, they will not impact much.
Build new contacts. Comment and post on other blogs and participate actively in your niche communities.
Say your experience using a product and getting a backlink and traffic from that site to your site. It is a win-win scenario as the businesses will get a testimonial, and you can get a standard link.
Write posts regularly in your blog. The content should be relevant and well-structured. It helps in getting high backlinks.
Find trustworthy directories and list your site in those directories. Post a link to your website to get indexed in search engines. People will be able to find you online quickly with this.
Guest posting is another great way to increase backlinks. However, be careful in choosing a website or blog for guest posting. Choose the one that is related to your niche. Content should be compelling and professional. Do not promote your company or your website in the article.
Search for the backlinks your competitor has. There are some online tools to help with this. These tools find natural backlinks and also their sources.
Did you know?
[blockquote align= "none"]100% of Businesses can benefit while considering Link Building in their Web sites.[/blockquote]
If any of your competitors have the same links, find out if you can get these backlinks.
Acquire backlinks from social media. Google considers links from social media as authoritative sources.
One of the best strategies for link building is to produce shareable content. Case studies, reviews, research papers, and others can get relevant, high-quality backlinks.
Recycle your successful old content. If the former material is a webinar, convert it into a series of guides. In this way, there would be no need to produce new content. And these are more likely to be shared by visitors.
Link Building Tools
Link building is the most challenging process in SEO, but some tools help make the process fast and easy. Check out these devices.
Link building has a crucial element in getting a higher page rank. Building high-quality links to your website that appear natural to search engines is a vital step toward increasing your Domain Authority. It is the most critical skill in SEO.
Search Engine Optimization is the process of taking steps to your website to make it highly ranked by the search engines for your desired search terms.
Link building needs to help you find websites that will direct you to your site. Websites that link back to your site are called backlinks.
How to use Link building tools?
Keeping a broad point of view while entering your keyword is essential. It's best to start up with general keywords.
It is more specific with the keywords you select from this starting point. Also, it has an additional feature; this tool will automatically set the number of search results from 10 to 100 to save you time when scanning through the results.
Some useful link-building tools help you find, sort, and manage potential link sources, including influencer and competitor research. They are
Majestic SEO:
Majestic SEO shows the competitor's links and references. It also identifies building relationships with your site.
Majestic is one of the most extensive link databases. Majestic-SEO allows users to track link information for any domain.
Raven Tools:
Raven Tools helps research potentials and link partners.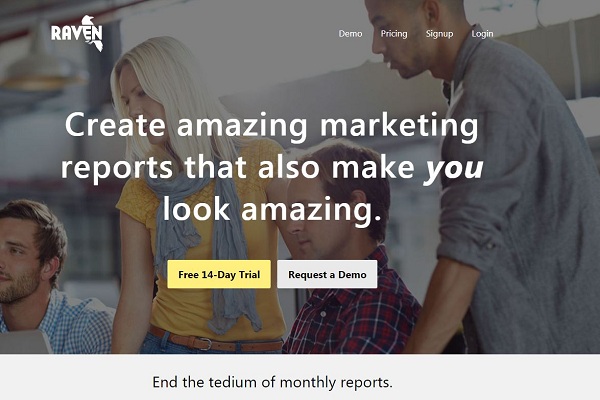 Link Research Tools:
Link Research Tools identifies the potential sites for links and can also compare your existing link profile with a competitor's profile.
Open Site Explorer:
Open Site Explorer can help you check your competitors' inbound links, linking domains, and anchor text.
Ahrefs :
Ahrefs is another best tool to build links. It offers backlink analysis features that give information about inbound links and others about any site.
It allows you to check your competitor's backlink profile to determine how you can quickly overtake them.
Combines substantial data depth & great user interfaces deep in features.
MozBar:
MozBar is a chrome and Firefox extension. It shows the links and keywords the competitors are targeting.
Ontolo:
Ontolo is another link research tool and is a paid tool. Automated link prospecting and competitor link profiling are some of the unique features that make this tool stand apart from other devices.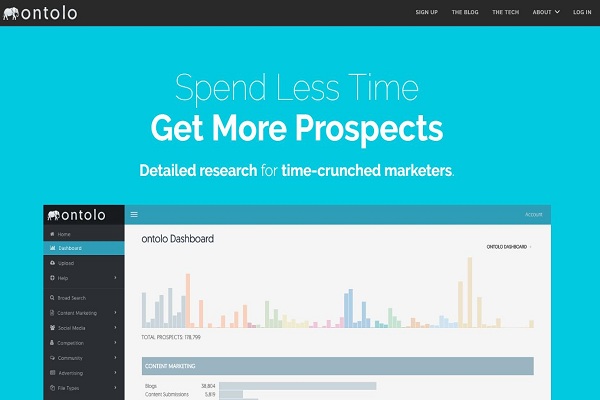 Market Samurai:
Market Samurai is a keyword research tool and a helpful link-build tool.
Mox Pro:
Mox Pro is an SEO management program that includes link building.
Link building helps you to be considered by search engines as a trusted source for relevant content. It is not easy to get links.
Approach the right site owners and request links through emails. Add a personal touch to the email. Check regularly to see where your site is getting the traffic — different link pages of the website, not just the homepage.
Common Backlinks Tool:
It can find link profile intersections up to 50 domains. Backlinks are essential parameters for high page ranking and better keywords.
Bulk URL Analyzer:
It identifies the highest link potentials by dozens of SEO metrics. And thousands of URLs are to be imported.
Did you know?
[blockquote align= "none"]40% of People respond and Visit Websites to Visual Information rather than Plain text.
[/blockquote]
Impact and:
It helps to find content and people that make an impact.
SEMrush:
It provides a prominent, in-depth analysis that can be easily incorporated into your digital marketing strategy and significantly improve your performance. Also, it helps you perform day-to-day tasks.
BuzzStream:
BuzzStream allows you to quickly automate the link-building and relationship-management process with its comprehensive software. Outreach management tool.
SoloSEO:
SoloSEO is a collection of SEO campaign management and implementation tools, which includes 'Links Manager' and 'Link Build modules for building and tracking inbound links to your website.
These are the best tools that are available and services to the market. It is your choice to select a suitable tool to try and analyze the results, then make a decision.
Conclusion:
Link Building has wholly overcome the hurdles faced by the content hiding as the dead. The involvement of link building will drain more traffic than the regular. To observe those instant results, introduce link building at your site.