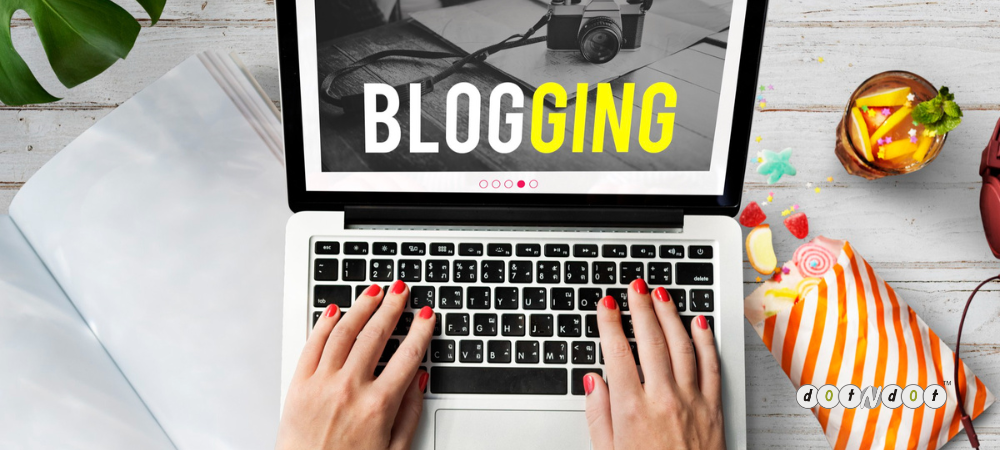 Blogging is used by many as the primary source of income. Blog Monetization requires lots of hard work, effort, and investment of time and other resources. You can make as much money as you like if you work hard.
How to get started with Blogging
To do blog monetization, pick up a profitable blog niche. Choose the blogging platform carefully. Use a simple theme to design the blog. Make the necessary modifications to get the desired look and feel. Also, choose the correct plugin for the blogs. Write compelling content. Ensure that the blog adds value to the readers.
Tips for Blogging
Making money on Blogging is not easy. For blog monetization, there should be a respectable amount of traffic, for which there are valuable tips.
Stay focused and on topic. It will make people visit the blog again and again. Write content about the specific industry, niche, or topic repeatedly.

Especially for blog monetization, the content you create should be of high quality. A well-written article citing sources and referenced studies linked well suits the blog's success.

Create content that is of some value to the visitors. Tutorials or informative posts can help people understand or gain knowledge about something.
Did you know?
[blockquote align="none"]Blogs Rated as the 5th most Trusted Sources for accurate Online Information.[/blockquote]
For blog monetization, people must spend a lot of time reading the blog content or watching videos. The more the site engages the people with the content, the more the chances of monetization.
If you have a large social media following, divert traffic to your blog.
If you have authority in your field and are well known, it is more likely that your blog will get traffic that can monetize quickly.
Making money from blogs
Some people make a lot of money on their blogs. Some ways to use more money can be from blogs.
Offer a gift exclusive to the subscribers, increasing the number of new subscribers.
Create great content based on the people's demand, bringing them back to your blog and resulting in more views.
Email campaigns are another way for blog monetization. These can be monetized with banner ads and affiliate links.
Offer exclusive tips and offers to pay subscribers.
Monetizing a blog with Affiliate Marketing
Affiliate marketing is another excellent way to earn money from a blog. Include links to a product or service. For every link and purchase, you will pay. However, remember to promote the videos relevant to your niche. A few popular affiliate programs are Amazon Associates, ClickBank, and LinkShare.
Bloggers can also become affiliates for affiliate programs set up by businesses or even fellow bloggers. This marketing type will help bloggers make good money based on the number of visitors.
The first step is to find relevant products to promote. Visit the bloggers' sites pertinent to your niche and look for a link for the affiliate page. Look for the product for which the affiliate program is available.
Google AdSense
Another way to make money using a blog is Google AdSense, a viral ad network. It allows displaying advertisements on the site. Two ways to earn cash from Google AdSense are –
Earnings based on every thousand page views
Another approach is based on the fact that sometimes visitors click on the site's ad.
An AdSense ad network is compatible with WordPress blogs but does not work with free WordPress blogs. Earnings on Google AdSense are based on traffic and how many people click on the ads.
Advertising
If the blog receives massive traffic, then advertising is a great way to make money with the blog. Negotiate directly with the advertisers and use display ads.
Email Marketing
Email marketing can be used to make money from the blog. Building the list is essential to make this the most potent method for blog monetization.
Use popular email marketing platforms for email marketing. Own products or services or affiliate products can be marketed through email and generate income.
Digital products
Selling digital products is another great way to earn money from the blog. Ensure that the digital information products are in harmony with your content.
The blogger can create a webinar to market the products. Digital products include videos, downloadable guides, PDFs, SAAS, or software components.
Offer something valuable and helpful for the people. Selling digital products on the blog can result in ethical money-making.
Paid Reviews
Paid reviews are another method for blogs with the right traffic to make money from their blogs. In this process, the blogger reviews one of the products for other people and charges for it.
Bloggers also can put up a report written by others for one of their products on the blog and charge for it.
Did you know?
[blockquote align= "none"]Businesses use Blogs to receive 67% more Leeds than other sources.[/blockquote]
There are many other ways for blog monetization, but those mentioned above can be used at different stages of the blog's growth.
Before utilizing any of the above, ensure the blog gets enough traffic. Income from a blog in any method is directly proportional to the targeted traffic.
Have more than one income stream to get continuous revenue from the blog. Try new networks, as this helps to avoid failing to monetize the blog.
Blogging Tools
Microblogging has become popular quickly, raising its potential for serving as a modern informal communication medium at work and providing a variety of impacts on collaborative work. You can publish your passion in your own way.
Creating a unique and beautiful blog is easy and free. Some ultimate blogging tools consist of professional, part-time, or personal resources for all types of bloggers. You can choose the right tool for the proper purpose.
Desktop Blog Editors:
Using Blog Editors publishes your platform of choice directly. It is a natural way to stay productive, work offline, and be distraction-free.
Content Idea Generation Tools:
Blog topic generator:
With the HubSpot tool, you can enter three keywords, and HubSpot will give you five titles—a week's worth of content—to work on.
BuzzSumo:
BuzzSumo's Trending tab is one smart way to generate new content ideas, find third-party links to share on social and identify real-time marketing opportunities.
Blog Post Title Tool:
It will quickly and easily generate unusual ideas for the next killer blog post.
EVM tool:
It checks the titles of emotional marketing value. The higher the EMV score is, the better it will perform on social media channels.
Headline Analyzer:
This is the best tool. Regardless of what you know or don't know about Blogging, you will be churning out the best titles for your blog posts.
Did you know?
[blockquote align= "none"]The companies receive 97% or more links to blogs on their Websites.[/blockquote]
Did you know?
TweakBiz title generator:
A large title generator by TweakBiz.
UpWorthy title generator:
It's the only viral topic generator you need.
Proofreading Tool: Proofreading Tool provides easy-to-access, helpful guidance for your students. It offers automatic fixes for simple spelling or grammatical mistakes.
Stock Images for Blogs:
Flickr Advanced search:
Use the Flickr Advance search to find images with a standard creative license.
Google image search:
Use images with an appropriate license that you can use on your blog.
Image Suite:
A WordPress plugin that searches nine different sources to find free-to-use images. The best part is that you don't have to add image credits.
Blog Reading Content Discovery Tool:
Feedly:
Search for your exciting topic to discover new blogs to subscribe to or Subscribe to any blog feeds.
Pocket:
A 'read it later' app is also productive. It is integrated into all the reading apps mentioned previously and lets you save articles for later reading.
Visitor Stats and Analytics Tool:
Google Analytics:
The best solution for viewing advanced details about your blog traffic. It shows the live traffic status of your blog.
Jetpack plugin:
It offers a module called 'WordPress.com stats,' which allows you to see traffic details from your WordPress dashboard.
Desktop images/video recording + editing tools:
Camtasia:
Available for both Windows and Mac OS, it lets you record screencasts.
Snag it:
Image capturing and editing tool for Mac and Windows OS. Snag must be recommended for bloggers.
Image Optim:
Mac Image compressor tool, which optimizes your images for the web.
MPEG Streamclip:
A powerful desktop video converter software for Windows and Mac. You can convert, cut, trim, and join videos. It is usually used to convert video format to reduce the size of the video.
Audacity:
A sound recorder tool for every dominant desktop OS. It is helpful for podcasters, as you can record and edit your recordings.
Google Plus Hangout:
This is one free tool that bloggers underuse. Use it to co-host a webinar or run a Q&A session with your readers. Streams & records everything on your YouTube channel, too.
Development of Outsourcing Websites:
oDesk:
It is a great place to hire virtual assistants or freelancers to get a job done.
99designs:
Crowd-sourcing websites for your web design needs. It's cheap but high quality.
Contentment:
Need a content writer? This job board is the right place to find an authentic writer. You will find the best of the writers here.
Truelancer:
An Indian startup that is going places. You will be able to hire great talent at a nominal cost.
Did you know?
[blockquote align= "none"]People spend 77% reading blogs, 27% spending time on Blogging, and 37% believing blogs are essential content types.[/blockquote]
Productivity Tools:
Headspace:
Tired of blogging regularly? Use Headspace and meditate for 5 minutes.
Wunderlist:
Manage your to-do list with Wanderlust. Available on all platforms and stores data in the Cloud.
Trello:
A card-based task management tool. Wunderlist. Still, Trello serves a different purpose and is very popular.
Rescue time:
Sends weekly stats of the site you spent the most time on the previous week.
Self-control:
App for Mac, which lets you block access to individual sites. Try blocking Facebook, and notice how your productivity increases.
Keyword research tools:
Google Keyword Planner:
Free and easy-to-use keyword research tool.
SEMRush:
A typical keyword tool that allows you to find keywords that a given website is ranking. Use it to find long-tail keywords that are easy to organize.
Link to Signup or Free Trail of SEMRush
LongTailPro:
Desktop-based (Windows & Mac) keyword research tool. Perfect for those who have little experience with keyword research.
SEO Tools:
Bing Webmaster Tool:
Similar to Google Webmaster Tool, but for the Bing search engine.
Integrity:
A desktop tool for Mac, which checks your blog for broken links (internal and external).
ScreamingFrog:
Desktop SEO tool lets you check your blog from web spiders. It is available for Windows, Ubuntu, and Mac OS.
KWfinder:
The free plan lets you do five searches in 24 hours, which is neat.
Social Media Tools:
BufferApp:
This will never let your social media profile run out of content. It offers a mobile app called 'Daily,' which enables you to add high-quality content to your social media profiles.
Hootsuite:
Best social media dashboard tool for managing all social media channels from a single dashboard. It supports Google Plus, and you can auto-post content from your blog's RSS feed.
Post planner:
Facebook has always been one of the top free tools for internet and brand managers to drive traffic and create brand awareness.
ClickToTweet:
Create a single link to the tweet. You can use it within your blog post to increase your tweets.
SocialPilot:
I am a new kid on the block of social media tools. It doesn't support Google Plus but offers support for Facebook groups.
Images for social media tools:
ShareAsImage:
Create beautiful photos and download or share them on your social media channels. It is easy to use and requires zero experience.
Canva:
The most talked-about social media image tool. It offers images of various sizes based on specific social media platforms.
PicMonkey:
Online photo editing and photo design tool. Also, it lets you create photo collages.
Pictochart:
Infographics are the most shared content on social media, and Pictochart is the best free Infographic tool available.
QuotesCover:
Create visually appealing quote images.
ButtonFactory:
Create call-to-action buttons and download them to use on your blog. It is also helpful in increasing CTR.
Pablo:
This free web app is by Buffer. It lets you add text over images and share it on social media sites with a single click.
Vid to gif:
.gif images increase CTR, and sites like Google Plus & Twitter support .gif images. Use this tool to create a .gif from any online video.
Blog Monetization:
Google AdSense:
The best contextual advertising network. It's easy to manage and pays on time.
Infolinks:
In-text advertising solution that offers various ad formats.
Chitika:
An excellent alternative to Google AdSense with a lower minimum payout.
VigLink:
Perfect for bloggers who use commerce-related words in their articles. It is search engine friendly and lets you earn money from an outbound link.
Po.st:
Earn money from social media sharing buttons on your blog. They pay based on CPM and are used by many top publishers.
Affiliate marketplace for affiliate bloggers:
ClickBank:
A popular affiliate marketplace for bloggers in any slot. Many different affiliate products to promote.
ShareASale:
Another popular affiliate marketplace with tons of affiliate programs from which to choose.
Peerfly:
It is one of the most talked about affiliate marketplaces where you can get a great offer. Promote deals from popular companies like Uber and Booking.com.
Impact Radius:
They are gaining traction lately as many famous companies like MaxCDN and Media Temple use IR to run their affiliate programs.
Commission Junction:
It is one of the oldest and most reliable affiliate marketplaces where you can find great affiliate offers. You can also get paid via Payoneer.
Email Marketing Tools for Bloggers:
Feedburner:
Free service by Google lets you optimize your blog feed, and you can use its newsletter feature to send daily updates to your subscribers.
Aweber:
Best email marketing software for bloggers offering email automation, personalization, and pre-built templates for sending beautiful email newsletters.
Getresponse:
Another favorite tool among bloggers & the internet. Offers Webinars support & 30-day free trial without a credit card.
Landing Page Tool for WordPress:
LeadPages:
It is one of the most trusted landing page tools for WordPress or any other blogging platform.
OptimizePress:
Offers WordPress plugins and themes. You can use either to create a landing page on your blog.
It is also an excellent solution for creating a membership for your WordPress site.
Webhosting resource for bloggers:
Bluehost:
They were recommended as the #1 hosting service by the official WordPress.org hosting resource page. Cheap and affordable shared hosting with one free domain name.
InmotionHosting:
Are you looking for non-EIG shared hosting? Give InMotion Hosting a try. It's not the cheapest, but it's undoubtedly one of the best in this lot. Based out of Los Angeles & we have a thriving community.
Cloudways:
Want to host your WordPress site in the Cloud? Look no further than Cloudways. It makes it more comfortable for non-technical users to organize their websites in the Cloud.
KnownHost or Linode:
Are you looking for a managed VPS for your blog? Choose either one of these, and you will not be disappointed.
WiredTree:
Are you looking for a managed dedicated server? A WiredTree-led dedicated server starts at $150 and offers one of the best customer support services in the hosting industry.
FileZilla:
Desktop FTP tool, which is available for every desktop OS.
MySQL WorkBench:
An advanced tool for desktop management of your WordPress database.
Blog promotion tools:
Flipboard:
It creates your magazines and curates articles from the web or your site. Your creation, combined with Flipboard, can drive targeted traffic. You can use their bookmarklet to add content to your magazine or use their mobile app.
Triberr:
Create your tribe and connect with like-minded people. Or you can join an existing clan to amplify your post reach on social media platforms. Blogging pros recommended you.
MakeWebvideo:
Use whiteboard-style videos for your blog intro or any topic. See an example here.
What's new:
Show your blog's new updates since the reader's last visit. It's a great idea for a blog and gets tons of return visits.
Wisestamp:
Add visually appealing signatures after your email. Use the Wisestamp RSS addon and show your latest blog post in every email. This a clever technique to market your most recent post. Wisestamp is an addon for browsers.
Content marketing tools:
Sumo:
It offers various tools to enhance your blog. Do check out the heatmap and content analytics to start.
Inbound:
A community-driven site to discover the best of incoming marketing content. A website to find content that is worth reading.
BuzzStream:
For bloggers' outreach. It is not a free tool but a fantastic tool for severe bloggers.
These tools are helpful to you in various aspects of blog monetization. The best list of blogging tools to which you can refer and find new tools to enhance your blogging experience and your readers' experience. Though the list of tools is long, every device helps make effective blog monetization.