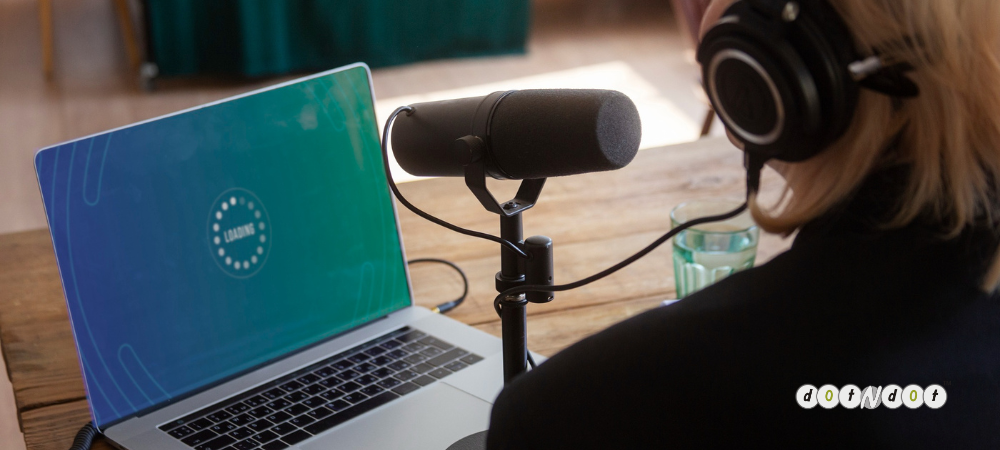 Voice search is slowly projecting on the pitch by making its path to reach smart device users. As the users want to make their work simple, voice search has become the source.
Now, it is the most crucial topic for online marketers to reach customers.
Is it that important for businesses in the future to find sales?
To what extent can the users use it?
Voice search
Users can do voice-based searches on smartphones and smart home devices. The user questions a machine, and it feeds the users by giving relevant or exact answers in the Google search engine.
After Siri and Alexa, we can find many competitors in the market, especially for voice search.
Now, Google Voice Assistant has also become the player in driving voice search user activity.
Is voice search making everything simple?
I say yes. Most smartphone users use voice assistants not only for questioning but also for gathering lots of information. If they need 'nearby salon,' 'business ratings of it,' 'what it suggests about that particular salon,' etc., then they ask voice assistants to find better results on whether to choose it.
How does it work?
The first thing is matching the spoken word with a similar word stored in the memory.
Analyzing the pattern and feature can be the second step.
Each word is split into bits after recognizing the words from critical features.
Statistical analysis and language modeling are the following approaches.
I worked with artificial neural networks named brain-computer, models that can recognize the pattern of words or sounds.
I am connecting to a search engine to collect the required information.
Translating the information as the user requires data.
Google Voice Search
Google Voice search is the only figure to listen to the user's voice where it needs to serve the user with required and relevant results. Initially, it listens to the user speak.
Then, it finds what the user asked. It uses a speech recognition approach that links to complex natural language processing systems.
Today, all mobile devices are incorporated with Google Voice Search, which helps users Google through voice commands without using the keyboard.
How can a brand rank #1 in voice search?
As a brand promoter, one needs to focus on digging for tactics that work as a powerful weapon in a customer-seeking trend like this type of search.
Skipping off primary keywords:
It is always based on questions and phrase patterns. That means the users make a voice search of phrases that follow questioning.
By considering this, we should use long-tail keywords rather than short ones.
You can fetch the long-tail keywords through Google's search engine results page.
The advanced feature of Google-like 'searches related to your keyword' helps you find the user using keywords.
Offer relevant and valuable content:
Always provide relevant and valuable content to the users they are looking for.
Delivering that type of content will always generate the continuous engagement of users on a particular website.
Frame the FAQs on the blog as the user spells through voice.
I am writing a short form of content that helps users consume.
Make it simple:
Google should always understand your content as it delivers the data to users.
Feature the content that best fits Google to give the exact answers to the user query.
Frame your page to contain 'how-to' questions and more in-text subheadings that cover all the user-required information, which lets the Google search engine show your page.
The future of voice search
The advanced technology is bringing instant changes in user behavior. The arrival of voice search makes it more comfortable for users to search on Google with no keyboard.
It has become an eye-catching feature for all smart device users and brands.
Simply put, it is a "one-man show" in the global market to drive user engagement.
When you ask the digital assistant a question, it generates one answer from one source, which is more apparent to the reader.
Some smart devices with digital assistantsisplay multiple answers, anwhichappens while dealing with Siri.
It is not the same on Google Home.
The SEO of voice search will give high competition to the brands in the market. Hence, we can say that it is the most crucial for businesses.
Tips for optimizing content for voice search
Adding FAQs:
Use FAQs on your page content to drive both the voice search and long-tail traffic.
While your website needs search engine optimization, it should be more flexible.
Choosing a topic:
Create the content of your products and services of your brand that are answers to the commonly asked questions.
Add the answers for the question words like 'How, When, What, Why, Who and Where.'
Focusing on mobile search:
Mobile is the only device that drives voice search traffic. Most of the users use specific keywords on voice search.
Usage of long-form content:
The long-form content contains many keywords.
Adding more keywords on the page as headings and subheadings might have the chance to rank higher.
Think like a customer:
Generate the content by thinking like a customer, which optimizes the voice search.
What do they need?
Value-added content is an important one to gain voice search results.
Focus on the featured snippet:
Most of its results occur from the featured snippet.
The optimization of featured snippets will improve the chances of landing your page content in the voice search.
That means for questions like 'how to clean washing machine,' you should add a 'how to section' markup that leads Google to crawl your content.
Using natural language:
As we know, voice, e-searches sound like natural language. Here, you can add natural language phrases to the page content.
Major players in the voice search: Google Vs. Siri Vs. Alexa
Google – Google Assistant, Apple – Siri, Amazon – Alexa, Samsung – Bixby, and Microsoft – Cortana are significant players in the present market.
Google As,assistant, and Siri are leading in the market, followed by Amazon, Microsoft, and Samsung.
Google Assistant and Siri will fetch the results from Google.
Alexa and Google are ferocious competitors in this type of search market. This is the reason Alexa fetches the results from Bing.
Voice search statistics
50% of all search results will take place through voice assistant by 2020.
30% of searches are obtained without using the screen by 2020.
13% of households have a smart speaker in the U.S., which will be 55% in 2022.
By 2020, the United States will have 21.4 million smart speakers.
This market will be a $601 million industry in the U.S.
According to Google, 52% of people use voice-activated speakers in living rooms.
35.6 million people used voice assistant smart home devices once a month in 2017.
For holiday shopping, 1 in 4 shoppers used voice assistants in 2017.
Mobile has 3x more local-based voice searches than text searches.
Conclusion
Going through the above topics, we can say that all business brands should care more about the voice search feature. It will be the most trending search category in the coming days as it is more flexible for smartphone users to search without using the keyboard. As it never consumes user time, there are more chances to pick a voice search.