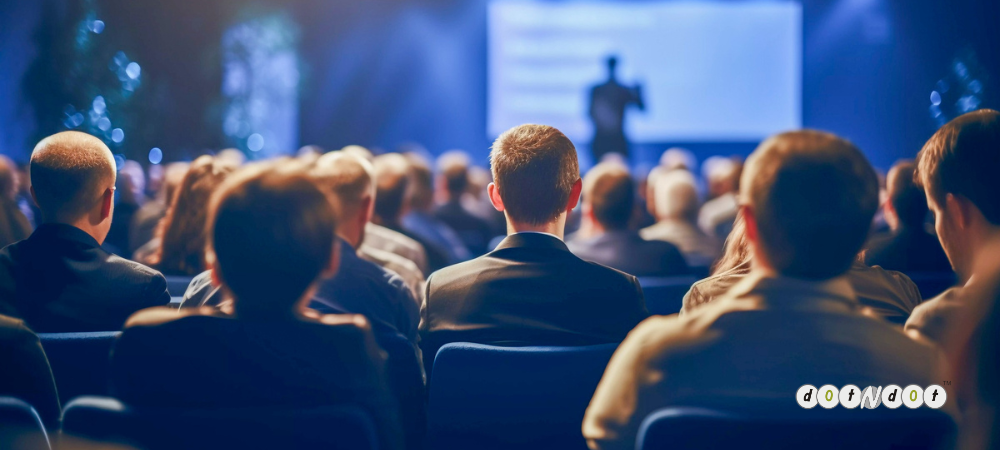 Event marketing and promotion are analytic to brand expansion, product promotion, and event awareness using Event Marketing Tools. If you are in charge of marketing an upcoming event, you need a marketing strategy to grow awareness and attract a targeted audience.
There are some event management software options out there built to help market your event, as well as manage your personnel, assets, and vendors. Some helpful event management software options, complete event management systems, and online promotional tools include extensive event marketing features such as email campaign building, website design, and social media promotion.
Did you know?
About 20% of marketing budget has been allocated by the 28% of companies to organize events.
Lanyrd:
Event marking is nothing but reaching the right people. Lanyrd can help your event get discovered. It is the correct social conference directory. The database makes it easy to add events, find new and exciting conferences, and track your friends to see what events they are attending. As an initial step in your promotional campaign, Lanyrd might help you reach the right audience.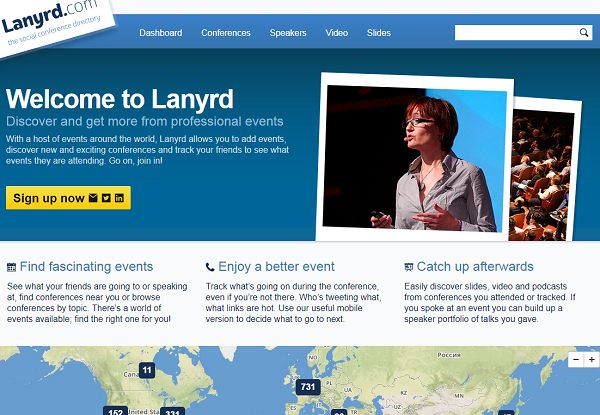 Bizzabo:
Bizzabo gives you the tools to build a custom event website with embedded widgets, drag-and-drop templates, and an email campaign builder to promote the site. It has a 'hot leads' feature allows you to track and re-target potential attendees who started registering for your event.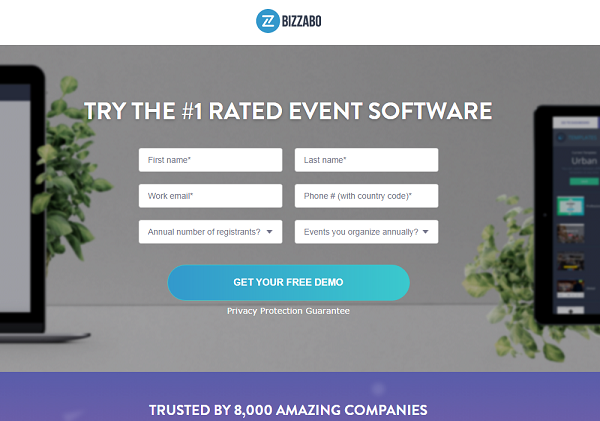 DoubleDutch:
DoubleDutch takes all hard work and programming out of event apps. DoubleDutch comes with next-generation networking tools, personalized experience, content downloads, sponsor engagement opportunities, and more. DoubleDutch is familiar and straightforward to many attendees, and you can quickly spool up an event app on your
own with an interface.
Brandscopic:
In this, Brandscopic data is very diplomatic regarding event marketing. Brandscopic might be the best for capturing event recaps and media from your staff. Analytics tools like this can help you to set goals. After all, if you don't have a plan, you can't score.
Spingo:
Spingo gives the essential info about your event and publishes it on your site. Spingo creates customized marketing campaigns that suit your occasion and budget.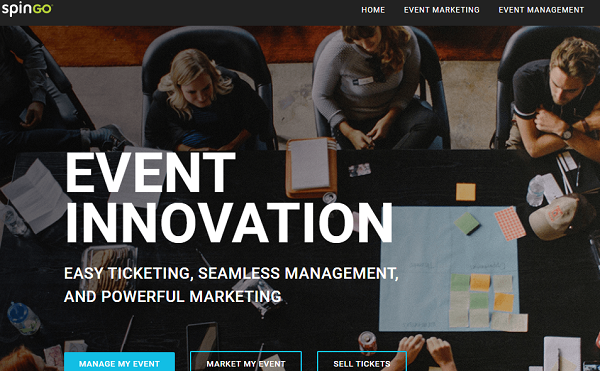 Event Farm:
Event Farm offers a brand-focused invitation and registration guest experience. Event Farm allows the RSVP landing page to use your original files and images and also allows you to customize the look of your email invitation.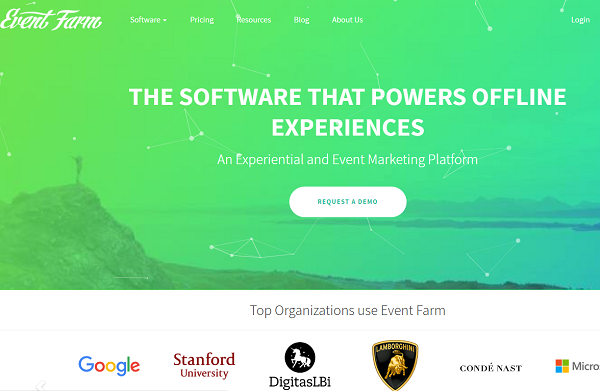 Event Website:
Potential attendees can share videos of guest speakers and attach their presentation slides. It has potential attendees who can get an idea of your events' needs and share pictures from your previous activities.
Did you know?
Only through event marketing 79% of US marketers are driving sales.
Webinar:
It can create Webinars that build up to your coming events or reflect on previous topics or themes. Webinars can be pretty versatile.
Social Media:
It used to focus on where your audience likes to be online and where they concentrate channels. It can share your content via social media and contact the desired attendees. Also, develop and maintain relationships with speakers or potential speakers in an arena visible to their fans.
E-Marketing:
It will remember to keep testing your content to see how the audience is looking. Play around with mailing times, personalized content, the type of material, etc. Also, it remembers to gather data throughout the process and use it to determine what works and continue improving it.
Content Marketing:
It is an excellent source of continuous engagement and builds a brand personality. It creates and runs a blog for your event-related content.
Partnerships:
Partnerships will make the team work with your event speakers to create content related to your theme. It is used to interview them and share the videos and content you create together. Partnerships use your 'partners' marketing assets and treat them as your team members.
Flyers:
Flyers are versatile, with excellent event marketing tools. They can be placed in prominent public areas and targeted venues, handed out guerrilla-style on the street, inserted into newspapers and magazines, and folded and sent direct mail.
Posters:
Like flyers, advertisements can be placed in prominent public areas and targeted venues. Print large movie poster posters Through your target market to ensure your event stands out from the competition and gets noticed.
Postcards:
Postcards will generate those who meet your target audience demographics, create a mailing list of past attendees, and then send direct-mail letters to promote your event. It has one good strategy is to plan a series of three postcards with early-bird ticket specials.
Programs and brochures:
Here, print program booklets or pamphlets to leave in prominent public areas and targeted venues. It will do an excellent job of promoting your event and its activities inside, and you can create desire and boost event attendance.
Email Marketing:
Email marketing can be a cost-effective way to promote your event. Be careful not to spam, and include incentives for buying tickets early to generate the best response.
Banners:
It is perfect for outdoor event marketing and has giant vinyl banners. Place banners near busy intersections and roadways to help get the word out. Keep your flags simple and give customers an easy way to follow up, such as including your website URL.
Targeted publishers:
It can be an excellent marketing tool for trade publications, magazines, newspapers, and industry-specific or demographically relevant blogs and websites. Mobile apps can also help you market your event. Seek opportunities for targeted advertising, guest posting, interviews, and feature articles to expand your reach.
Event tickets:
Event tickets can be used as event marketing tools. It creates partnerships with local stores to sell your tickets on-site or partners with a restaurant to offer a meal discount on the back of your cards. The restaurant helps pay for the printing, and you deliver their ad to your guests.
Splash:
Splash is another made-for-enterprise event marketing and management platform. It is a crucial aspect of event management that your organization or business will need. Splash's event platform is structured to help you market your event to various online patrons.
Includes Google's new event search feature—they even offer a guide on how to get your facts to show up on this new search feature. Splash also features useful integrations for lead retrieval with programs such as Salesforce and Marketo.
Also, it has all baseline marketing features, including custom website building, custom email marketing, and social media promotion.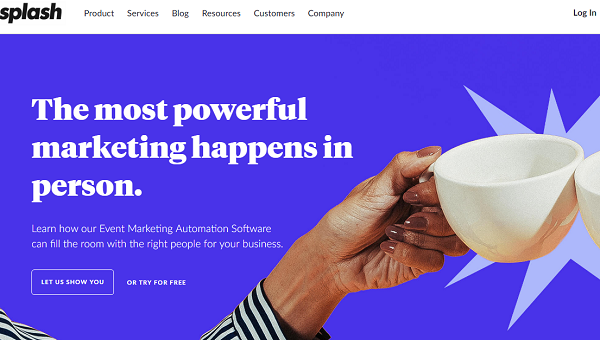 Buffer:
According to the infographic, buffer is the most popular social media marketing software that measures customers, reviews, and followers.
This tool allows you to schedule your social media posts for Facebook, Twitter, LinkedIn, Google+, and Instagram through one convenient dashboard. This tool is easy for a small event
teams to use, especially if the circumstances only require one account per social platform.
Hootsuite:
Hootsuite ranks number two on our most popular social media marketing software infographic. Hootsuite covers the usual suspects for social media, such as Facebook and Twitter, and works with sites like YouTube and Pinterest.
Hootsuite is great for event teams that want a more visually stimulating campaign by posting videos as
well as standard social posts.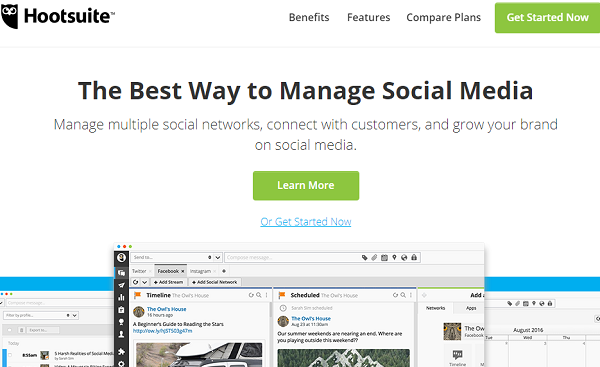 Lately:
Like Buffer and Hootsuite, Lately helps you track, schedule, and manage social media. Still, it also incorporates your calendars to ensure scheduling tasks are completed, and events are coordinated with posts. It lets you scan your competitor's social media to see what they are doing that you could do better.
This tool is best for event management teams working on perfecting their social media presence by learning from the data and the competition.
Dropbox:
Dropbox is one of the most popular cloud-based storage providers. For personal use or business, Storing your essential paperless assets is convenient while allowing you and your team and clients to access them from your favorite device or edit them as you work together efficiently.
Expensify:
Expensify will keep track of expenses and reimbursements, making the process a little bit easier with the help of your mobile phone.
Suppose you're looking for a tool to help you keep track of your expenses while working on a project for a client or producing an event internally. In that case, you can choose expensively and help reimburse your employees or fellow event planners.
Did you know?
B2B businesses are spending about $512 billion annually for the event organization.
Event:
An event so valuable when we were searching for venues for our upcoming conference, OffLine Summit. You can search by various factors, including venue type, neighborhood, look and feel, amenities, event budget, and some attendees, making it like "Airbnb for event spaces."
Social Tables:
Social Tables makes it easy to create seating charts, virtual site visits, and perfect room layouts to communicate your vision and plan adequately. Social Tables is worth a serious look if you're looking for a seating and layout solution.
The Google Suite:
There are two types: Google Drive and Google Calendar. There's no better platform for collaborating on documents, spreadsheets, and presentations than Google Drive.
The calendar keeps us externally and internally on track with our appointments and obligations.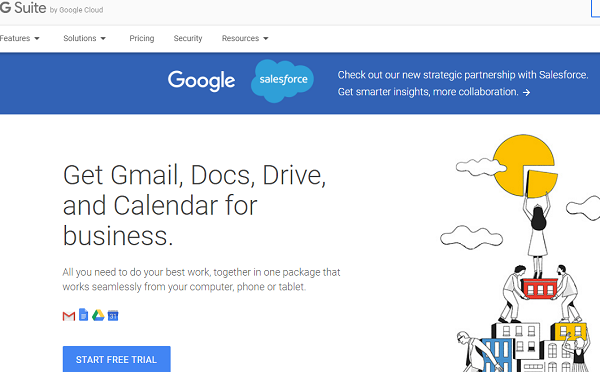 Asana:
Asana is a project management tool to keep track of all of our moving pieces across various event planning and marketing initiatives. It's mainly useful for those working in a team, as you can invite colleagues to join your projects, assign them tasks and due dates, and receive email updates about your progress to ensure that things get done on or before a deadline.
It has a template feature, which allows you to create and save to-do lists
for those projects, you regularly prevent missed steps from event to event and reduce the time spent pre-planning.
Evernote:
Evernote is a great place to take notes on the fly and collaborate on research and projects with your team.
Organizing and sharing your notes on venue rentals and possible speakers is easy. As you might expect, all your essential information is stored in the cloud, so you and those with whom you've shared your notes can access them on the fly from any of your favorite devices.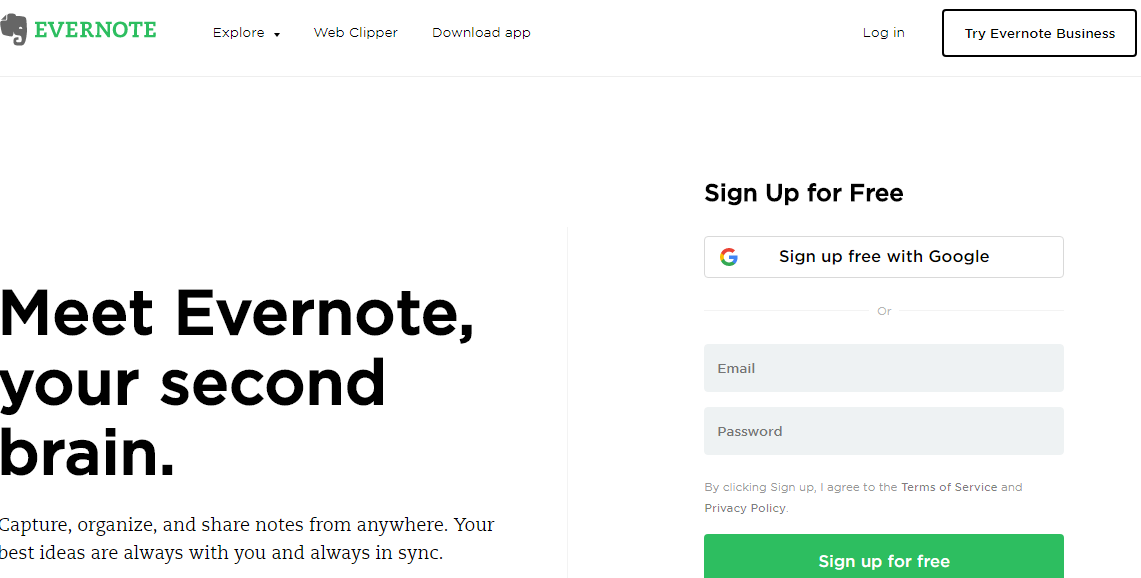 Salesforce:
Here, you can prove that your sales, marketing, and business development efforts translate into results for your business, especially if you're a more significant or enterprise business with large value deals.
Did you know?
79% of business brands are decided to launch more experimental programs and events.
ViralVagon:
Viralvagon is a 250-million-dollar social media influencer marketing platform with engaged audiences daily. It is the platform where we can find 1000+ influencers to promote our brand's best.
It generates the potential leads to reach our targeted sales for our products or services.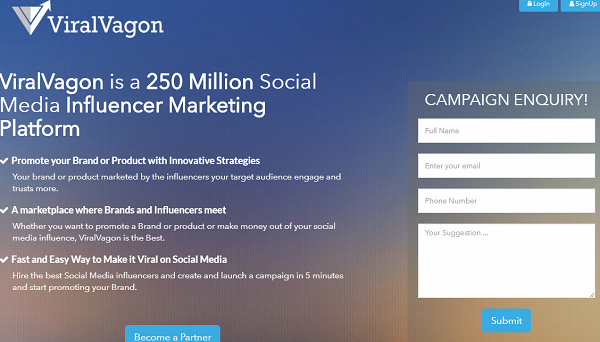 Conclusion
Event marketing requires strategic planning to optimize attendance, profits, and success. The above-discussed tools measure and track the event marketing efforts without wasting time. These are rocky tools for event marketing, which are very useful for your marketing business.