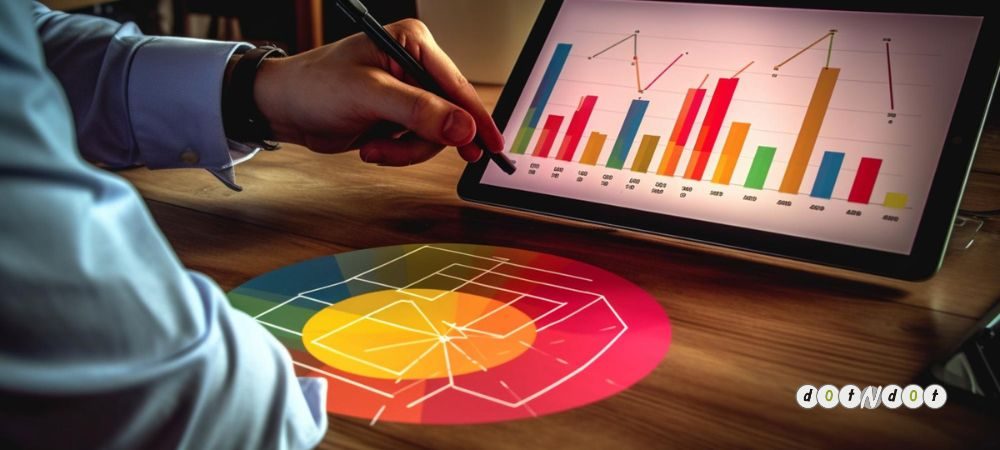 Now all brands are looking to have more than brand marketing. The brands don't want to make product sales at one time. Moreover, they need a long-lasting brand reputation with evergreen sales. What should the brands need to acquire?
Merely the most capable technical strategy like Predictive Analytics is necessary to hold the customer or client engagement.
When it came to the market from then, we can find no lack of web content for any topic. The brands can see the present and future performance of their business sales. Predictive analytics tools can bring the business data in finding the trends, hidden patterns, opportunities, risks, etc.
What Predictive Analytics means?
How can businesses inherit it to improve their sales and customer loyalty?
How can they choose the right vendor?
You can fill in all your queries with our definitive explanation of predictive analytics.
What is Predictive Analytics
Predictive analytics is the process that uses data mining, statistics, modeling, artificial intelligence (AI), and machine learning to extract information on outcomes to find trends, patterns, and risks.
That is predicted from TV ratings and Sports outcomes, especially corporate earnings and technological advances. It makes predictions based on historical and transactional data.
We are not sure about the future of the business, whereas predictive analytics brings a clearer picture of it. The theThisedictive analytics software helps you to d what's happening beyond and deploys it to your advantage.
It uses different interpreting and analyzing methods to forecast the likely to occur events in your business sector and impacts on your business performance.
Steps involved in the process of Predictive Analytics
Data analysis
Modeling
Statistics
Defining outcomes
Data collection
Deployment of data
Data monitoring
The role of Predictive Analytics in Business
Data is everywhere we go. We use data when surfing the internet, making an online purchase from e-shops, calling friends, posting on social media like Facebook, Instagram, and Twitter, and when using ATMs, etc. The businesses collect the consumer data and use it to design more informed business choices like:
Which audience is more likely to involve in our product promotional ad campaigns?
Who is showing more interest in our products or services, and will they leave using your services?
Whether they are trustworthy.
Getting answers to the above questions all the time is not easy. In this situation, immersion in predictive analytics helps businesses generate the most required and valuable information.
This enables the brands to make the right decision. As we already discussed, the predictive analytics data forecast the future depends on historical data.
Why do Businesses need Predictive Analytics in Marketing?
Comprehensive lead scoring:
As each lead varies, implementing lead scoring in the sales and marketing sectors can make more effective collaboration. With these analytics, lead scoring will depend on lead nurturing and driving sales performance.
Targeted content delivery:
Predictive analytics answers the query, like which type of content works better for specific leads. The personalized content supply allows the authorities to communicate closely with the company. Then it helps to improve the sales conversion rate.
Upselling and cross-selling:
The brands can use the available data to bring the bottom-line purchasing products to the top line through upselling and cross-selling.
Through the patterns of customer buying behavior, businesses can predict the value of a customer's lifetime.
Lead segmentation:
The lead nurturing in the buying procedure needs strategy and planning. The personalization of lead nurturing ad campaigns takes place through behavioral and demographic data.
Prediction of churn rate:
This is the rate at which the percentage of subscribers stop subscriptions to services of a specific brand. To overcome that, any business must have a higher growth rate than a churn rate.
Predictive analytics can be used to figure out the warning signs of the churn rate. Then you can take necessary prevention measures to avoid it.
Analyzing the product fit:
Sales, leads, and historical data can enable businesses to find what customers expect from them. They can even see which is the key to improving their future business products or services.
Marketing campaigns optimization:
Businesses can make better strategies and develop and implement marketing ad campaigns through the available data. The final data analysis improves the performance of marketing campaigns.
The primary models of Predictive Analytics 2023
Cluster modeling:
This predictive analytics model can be used in customer segmentation by targeting personas and demographics through behavioral, brand, and product-based clustering.
Collaborative filtering:
This helps in recommending products, advertisements, and services depending on past customer buying behavior. It can be most commonly used for cross-selling and upselling.
Propensity modeling:
This modeling is used to forecast customer behavior depending on audience engagement, buying propensity, conversion, churn, tendency to unsubscribe, and customer lifetime value.
Predictive Analytics Software Features
Automatic data preparation:
Through this, the software can collect, prepare, and analyze data quickly. This feature makes studying spreadsheets with up to 5 thousand cells possible. Along with fastness, it also provides accurate and predictable results.
Predictive modeling:
The use of AI helps to access and work with different models where automation and configuration take place.
Ease of management:
You need to install the software into lines, processes, and sections of the business. When it performs at its best, you can get the critical business insights required to make the right business decisions.
Analysis of links and network:
The relationship and connections between data can be analyzed using predictive analytics software. This is mainly used in CRM to examine the associations between customers. It also helps to find the most influential positions.
Embed predictive insights:
It generates up-to-date probabilities when any events occur and also plays a role in updating the data.
Why is data quality most considerable in Predictive Analytics?
It is most significant to explore the scope of the data. While comparing with data size, the data quality is more critical. The B2B marketing data quality gaps are getting back to the business software providers in maximizing revenue. But 80% of B2B businesses are being blamed for ineffective data quality generation.
After a long time, the data scientists are revealing groundbreaking insights showing how tough it is to maintain high data quality.
The understanding of predictions and insights which are generated by predictive analytics is more critical.
Predictive analytics and data quality are essential for business marketers to adopt predictively.
Benefits of Predictive Analytics
Predictive analytics helps reduce the cost spent forecasting business outcomes, competitive intelligence, market conditions, and environmental factors. Here are the ways that predictive analytics benefits.
Demand predictions.
I am forecasting with external factors.
Equipment maintenance.
Competitor analysis.
Analysis of workforce planning and churn.
You are identifying financial risks.
Challenges of Predictive Analytics
We know that predictive analytics will provide considerable benefits in the same way it has to overcome many problems while churning profits. The significant challenges that it faces.
Data privacy and security.
We are adopting models of new problems.
Data organization and hygiene.
Extensive and comprehensive data.
Tableau can help anyone see and understand their data. Connect to almost any database, drag and drop to create visualizations, and share with a click.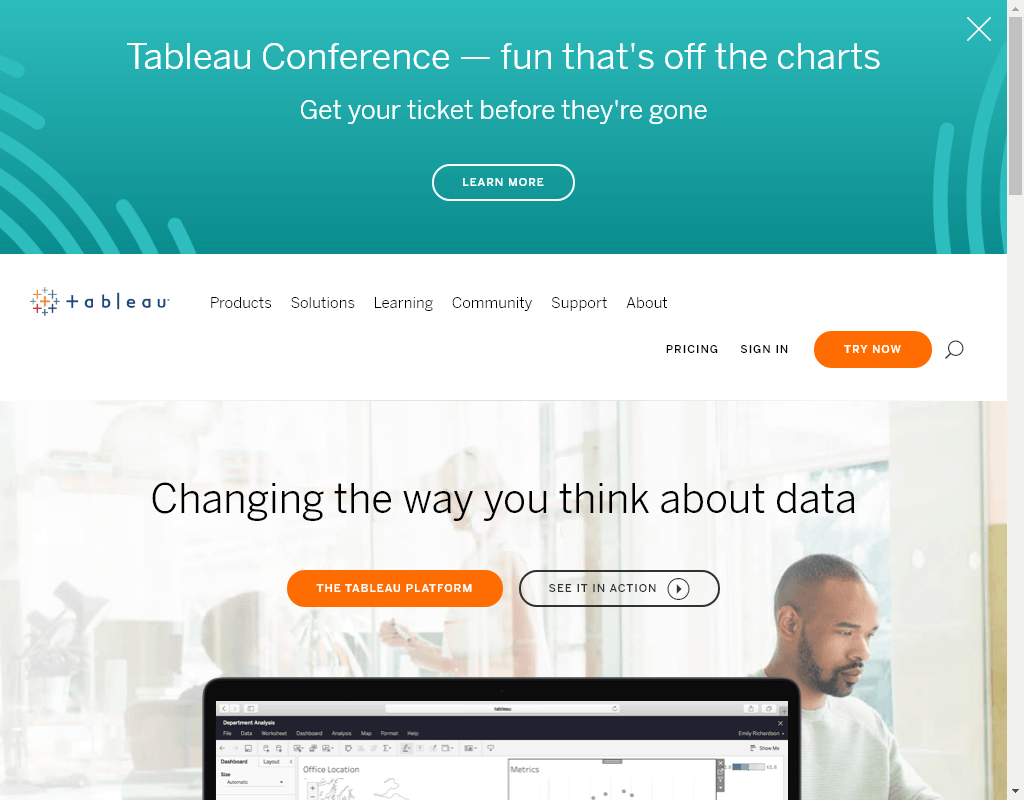 See your company's data in new ways with interactive data visualization tools from Microsoft Power BI.
https://powerbi.microsoft.com/en-us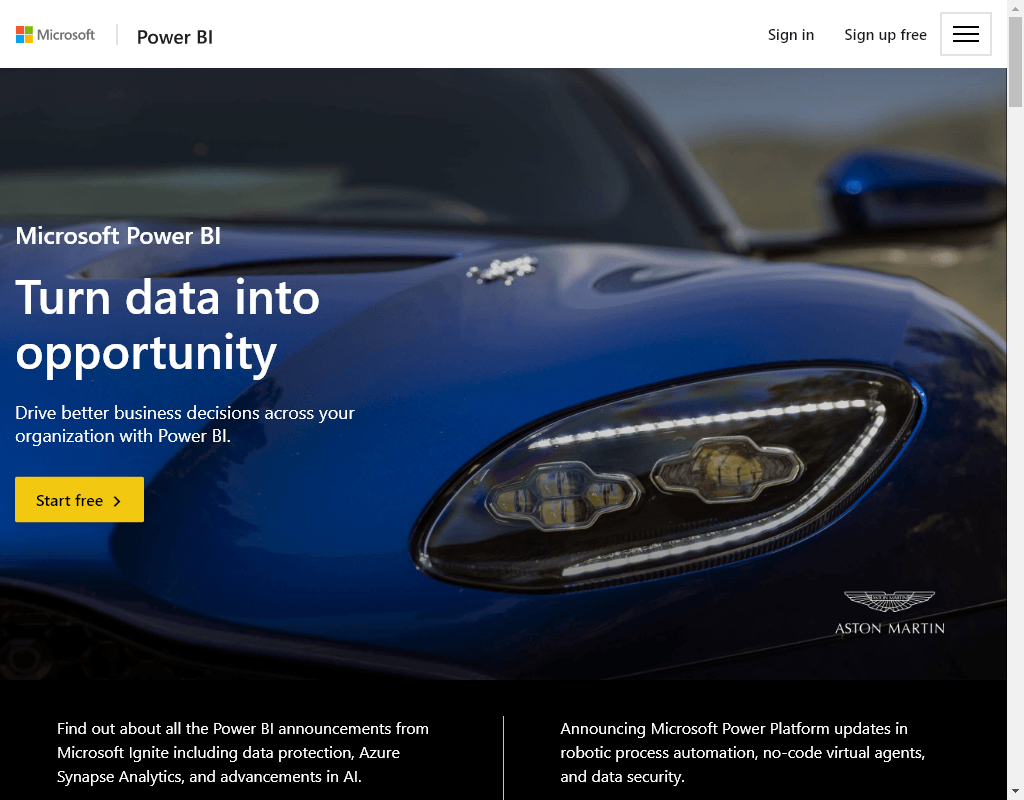 The Revel iPad POS System is a feature-rich point-of-sale platform designed to transform the way people do business. See the Revel POS system in action.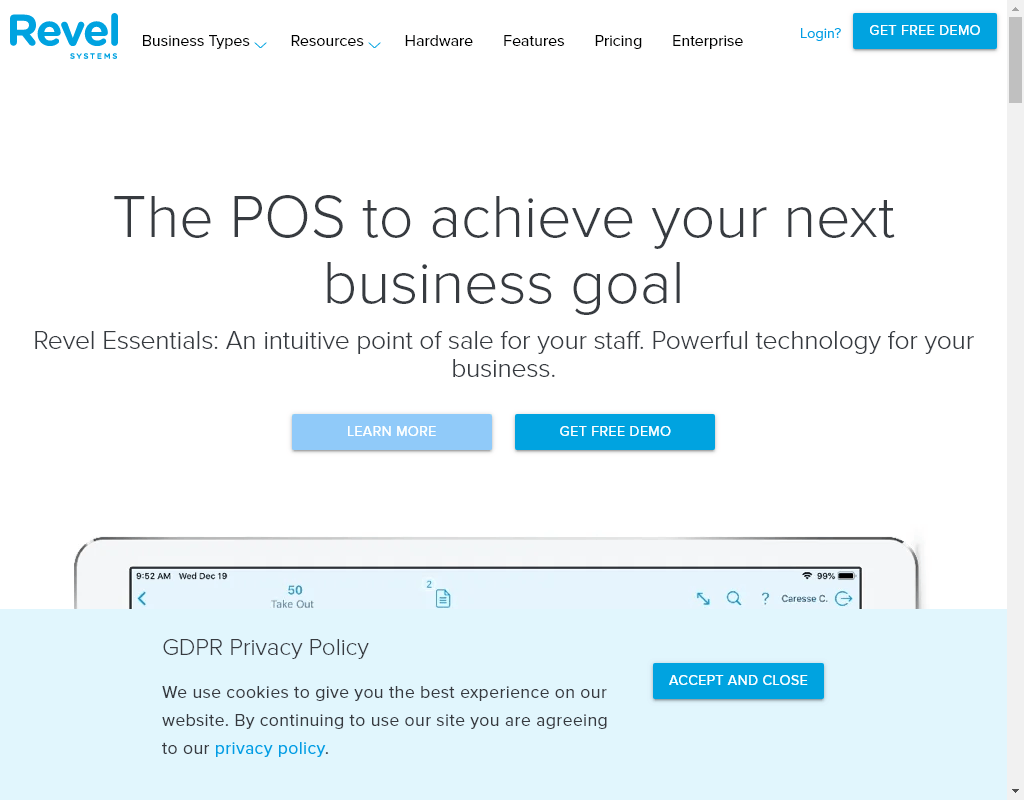 Business Intelligence software by Sisense, the industry leader in BI for complex data – quickly prepares, analyzes & explores growing data from multiple sources.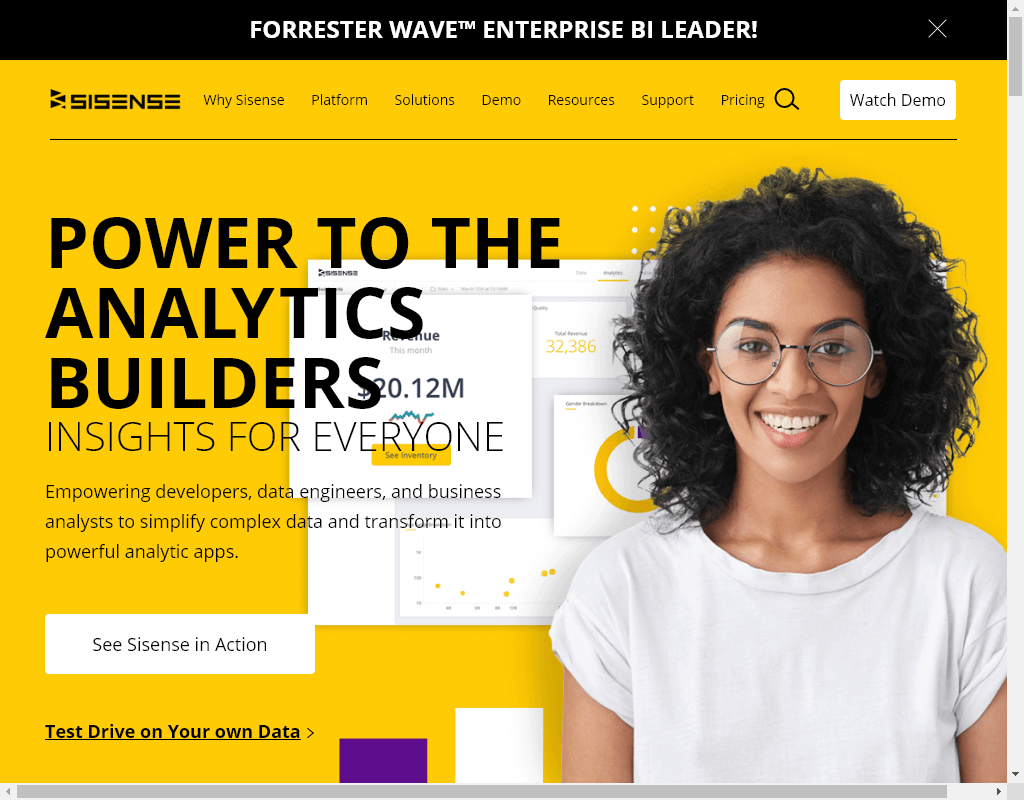 Find opportunities, improve efficiency and minimize risk using the advanced statistical analysis capabilities of IBM SPSS software, its vast library of machine-learning algorithms, and more.

https://www.ibm.com/in-en/analytics/spss-statistics-software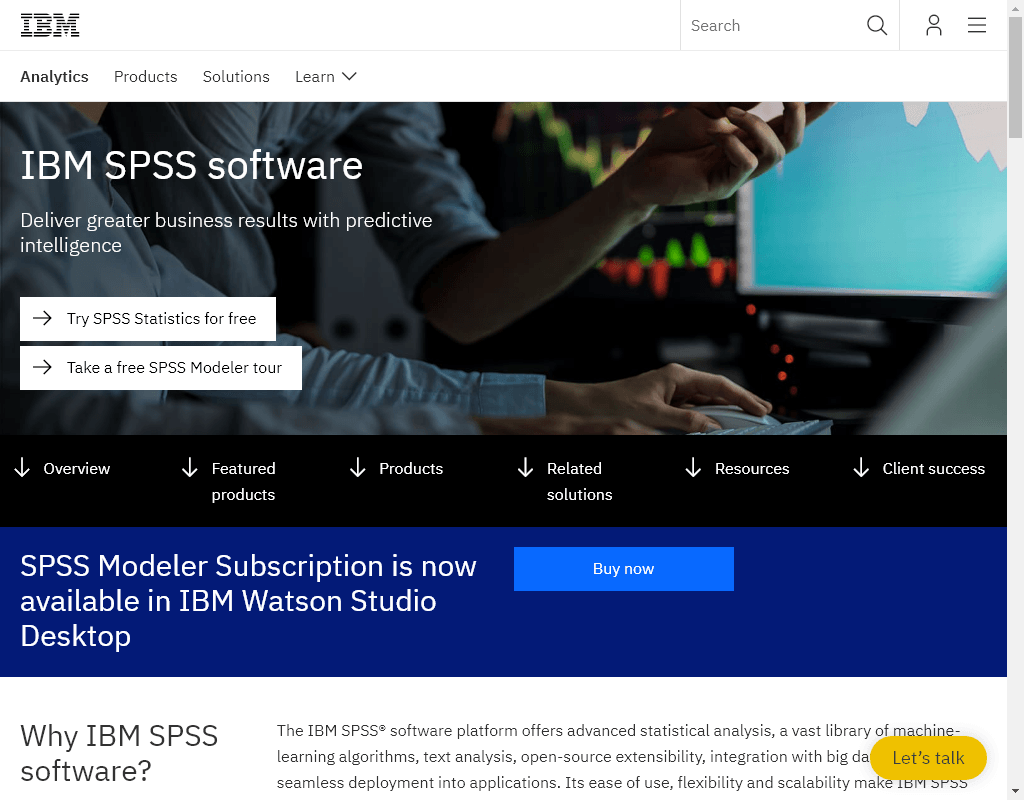 From marketing and sales to revenue and retention, Grow keeps a pulse on your company's health and gives you full-funnel visibility so you can grow faster.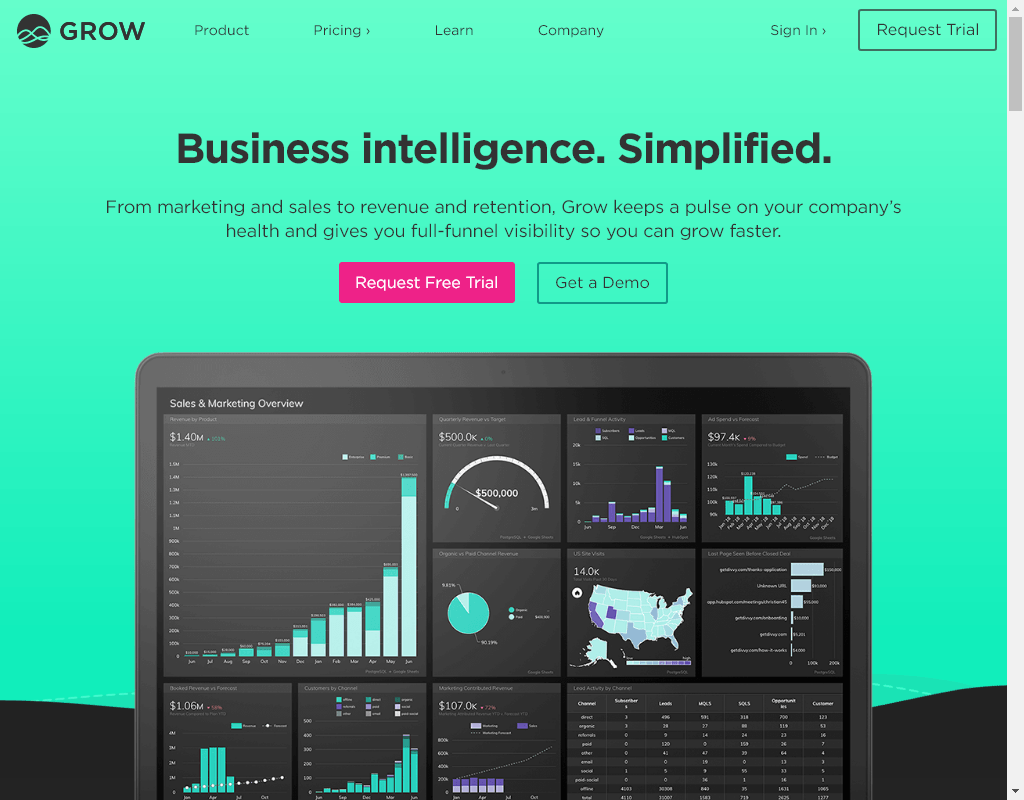 Zoho Analytics is a self-service BI, reporting, and analytics software that helps you create dashboards and analyze data. Sign up for free.

https://www.zoho.com/analytics/?utmmedium=cpc&utmcampaign=businessintelligence&utmsource=SoftwareAdvice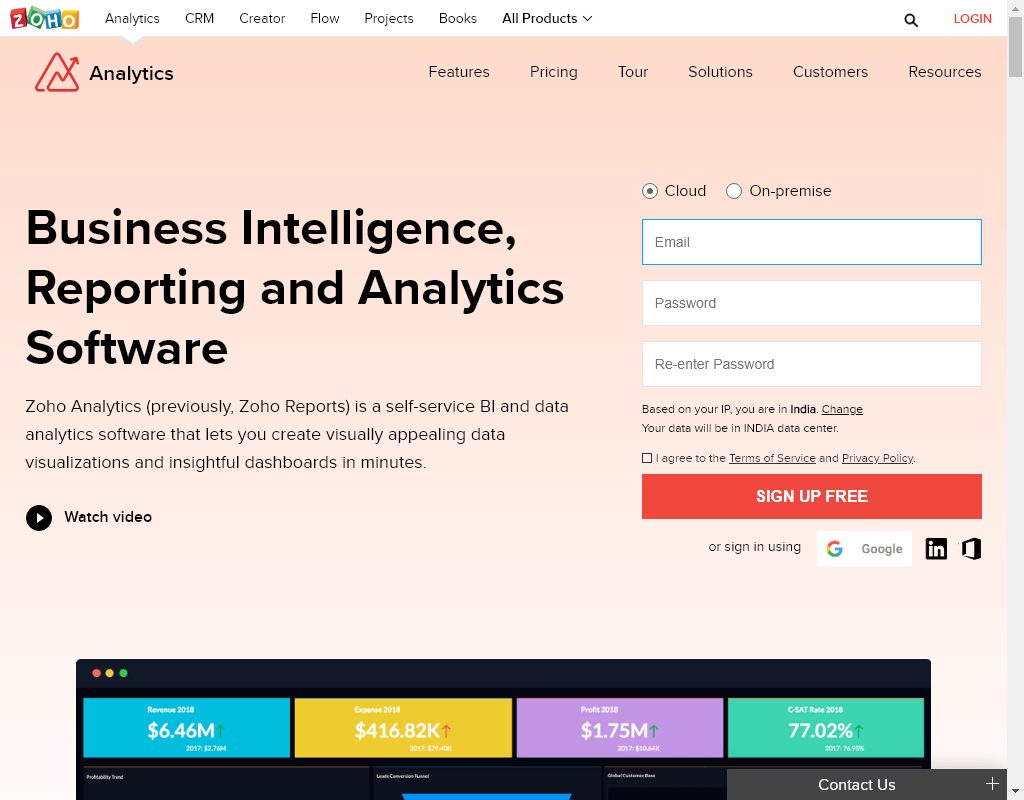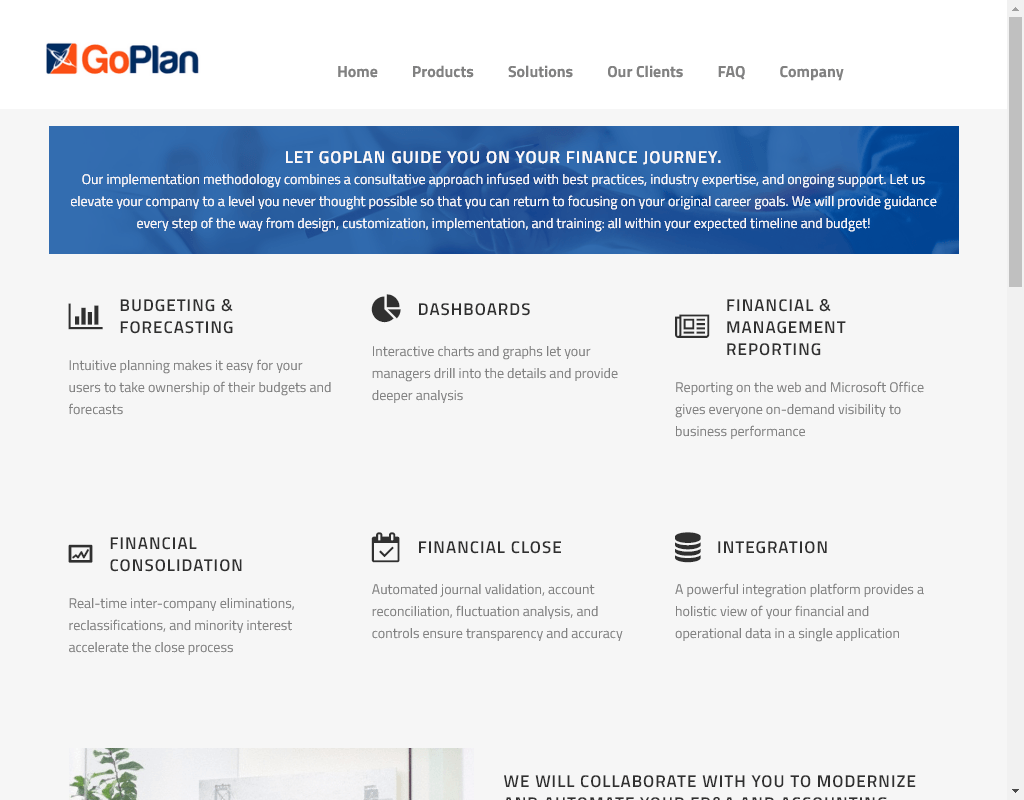 Connect your cloud apps with our intelligent two-way contact sync and share data between your favorite marketing, CRM, invoicing, and e-commerce apps.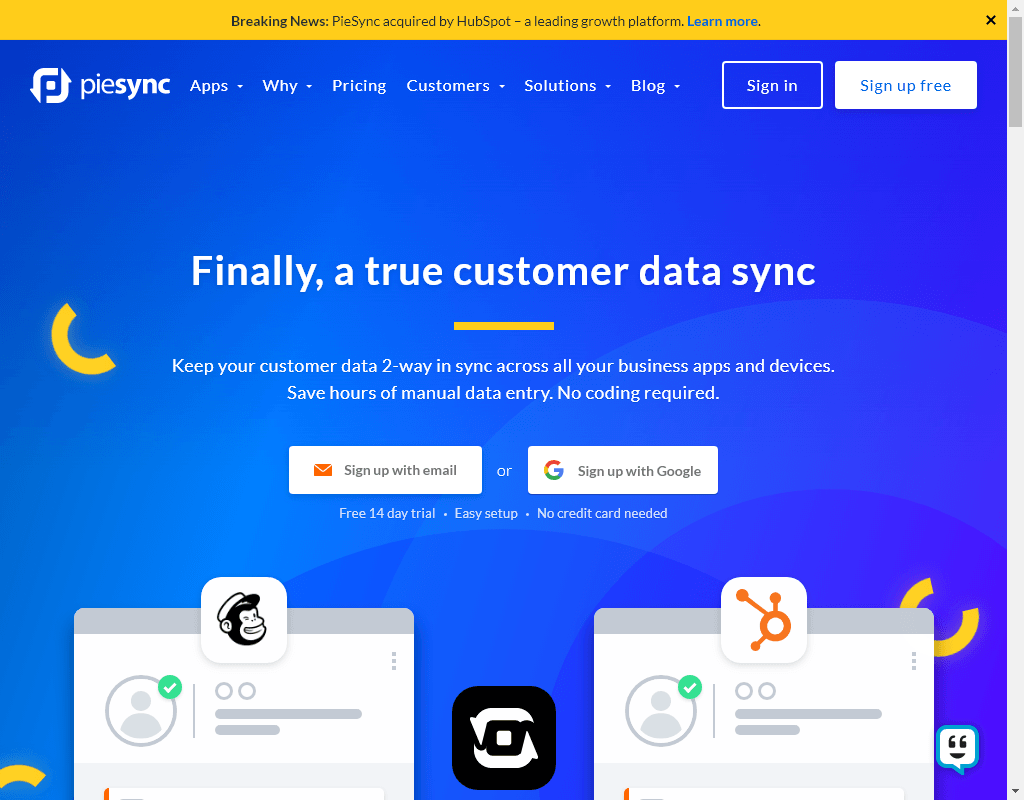 Klipfolio is the new way everyday people and their teams make informed decisions leveraging team-based BI, dashboards, and reporting. From startups to Fortune 500 teams, Klipfolio provides the power and flexibility you have always wanted.

https://www.klipfolio.com/start-building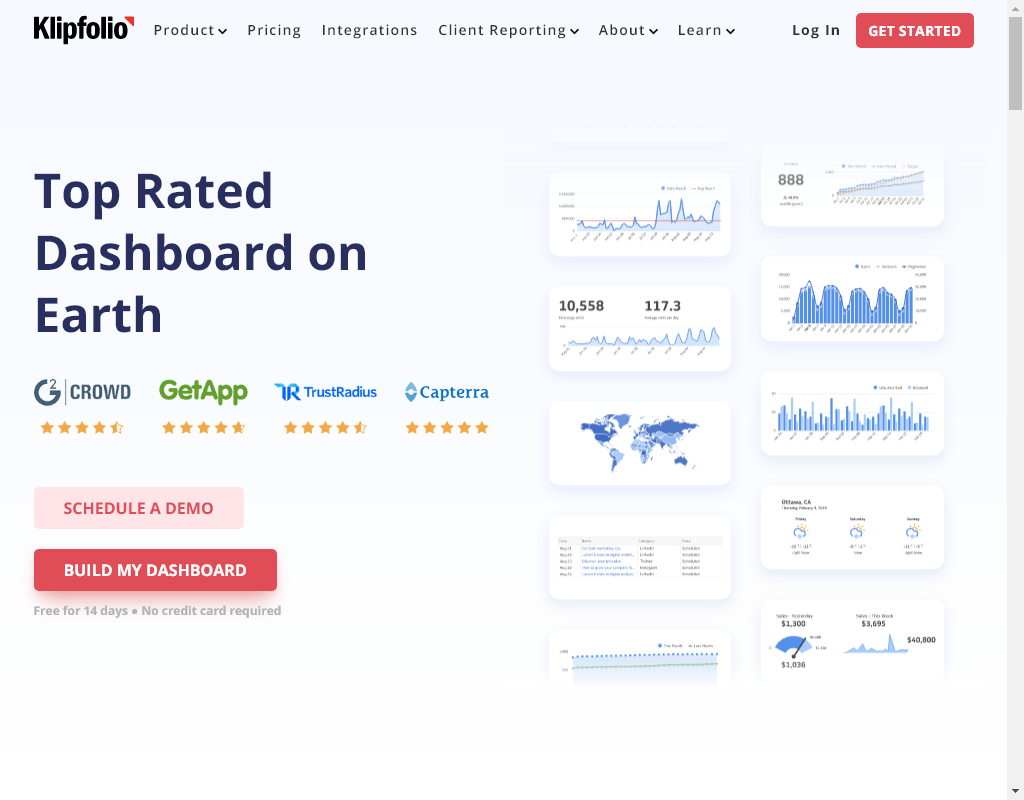 Deliver powerful self-service data visualization, guided and embedded analytics, and reporting with Qlik's complete, cloud-ready data analytics platform.

https://www.qlik.com/us/products/qlik-sense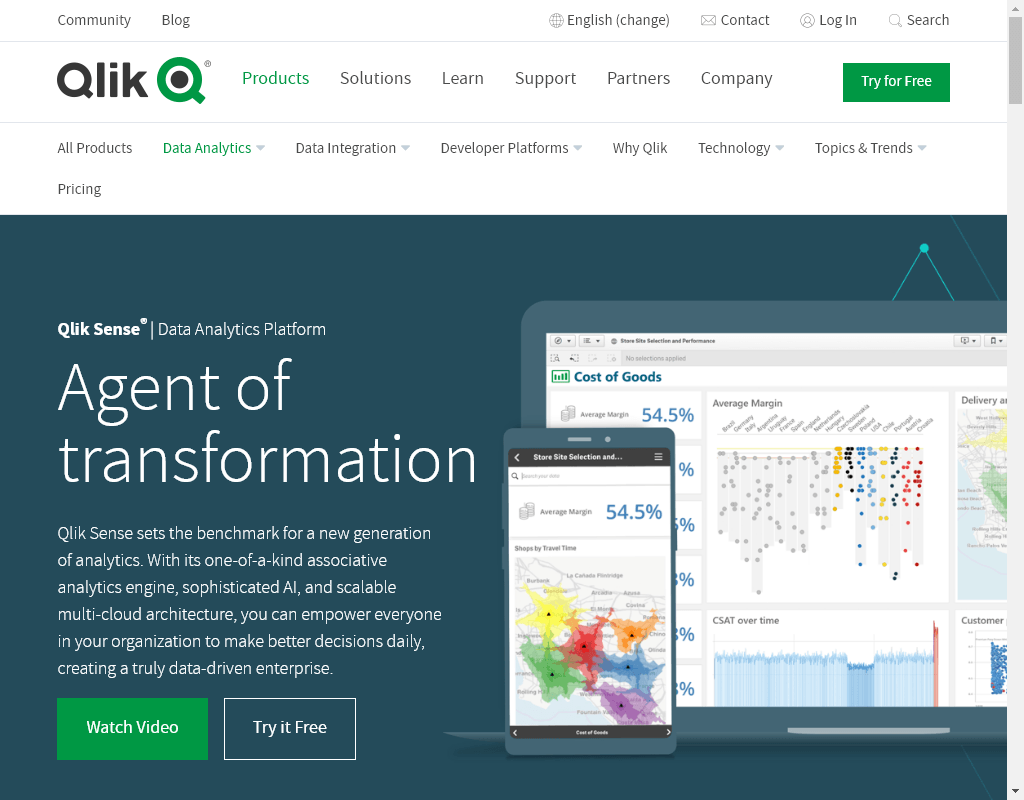 Get software and technology solutions from SAP, the leader in business applications. Run simple with the best in the cloud, analytics, mobile, and IT solutions.

https://www.sap.com/index.html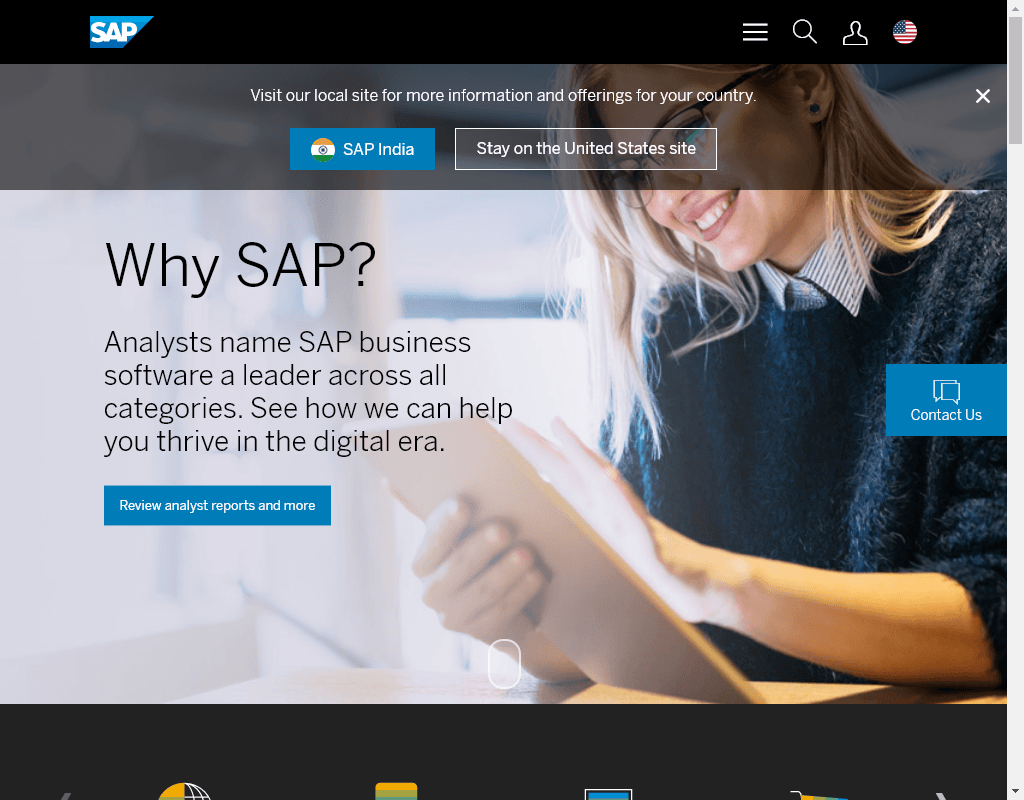 Our advertising database gives you accurate, in-depth profiles of national advertisers and the decision-makers who manage their budgets. Request your free trial today!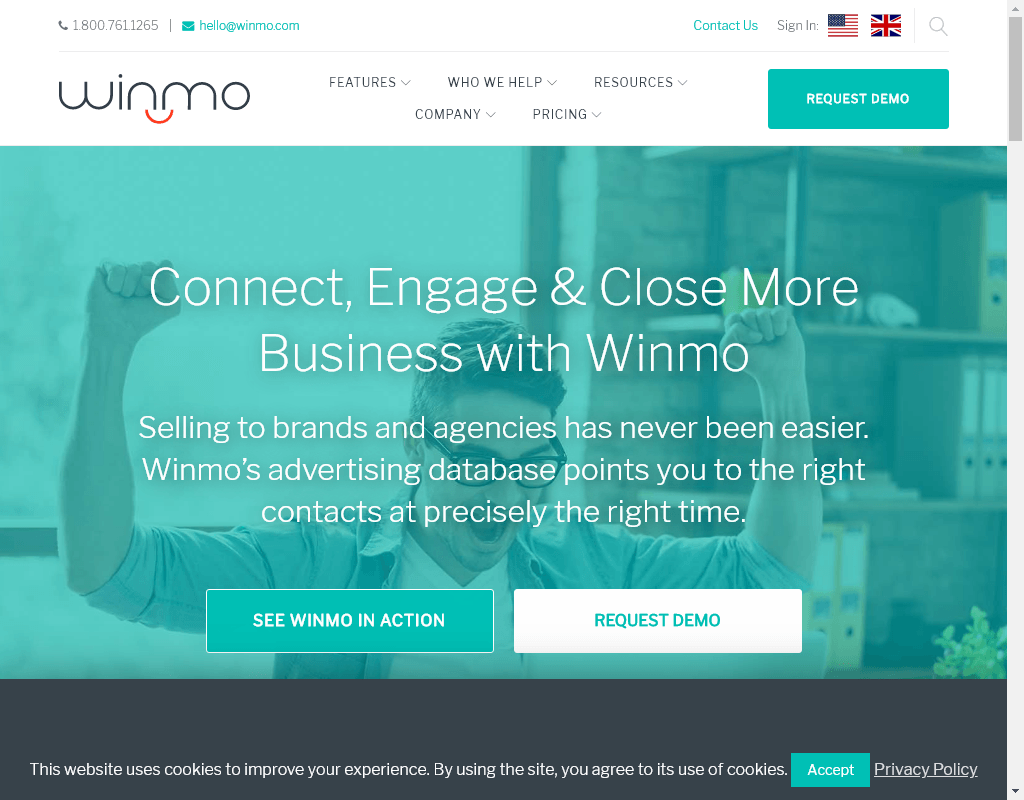 Domo's business intelligence tools help business users manage, analyze & report essential data to help them make more intelligent, strategic business decisions.
Business Analytics platform built to help you understand what's going on with your business. KPIs from cloud services, spreadsheets, and databases in one place.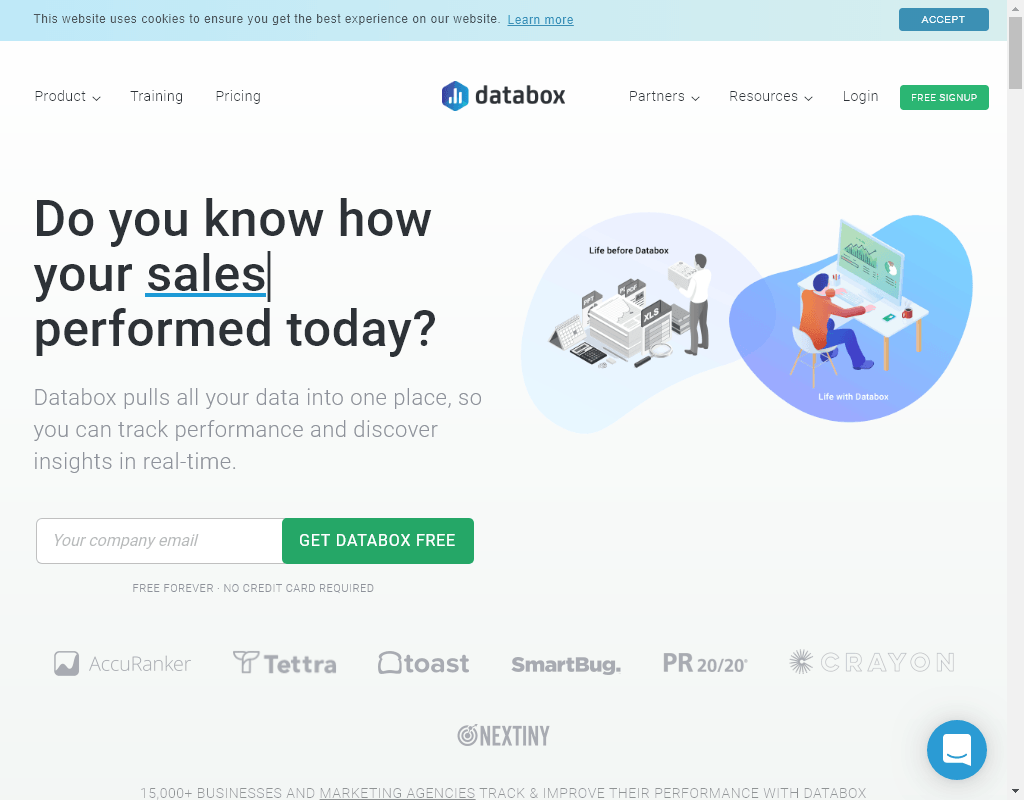 Looker is a business intelligence software and big data analytics platform that helps you quickly explore, analyze, and share real-time business analytics.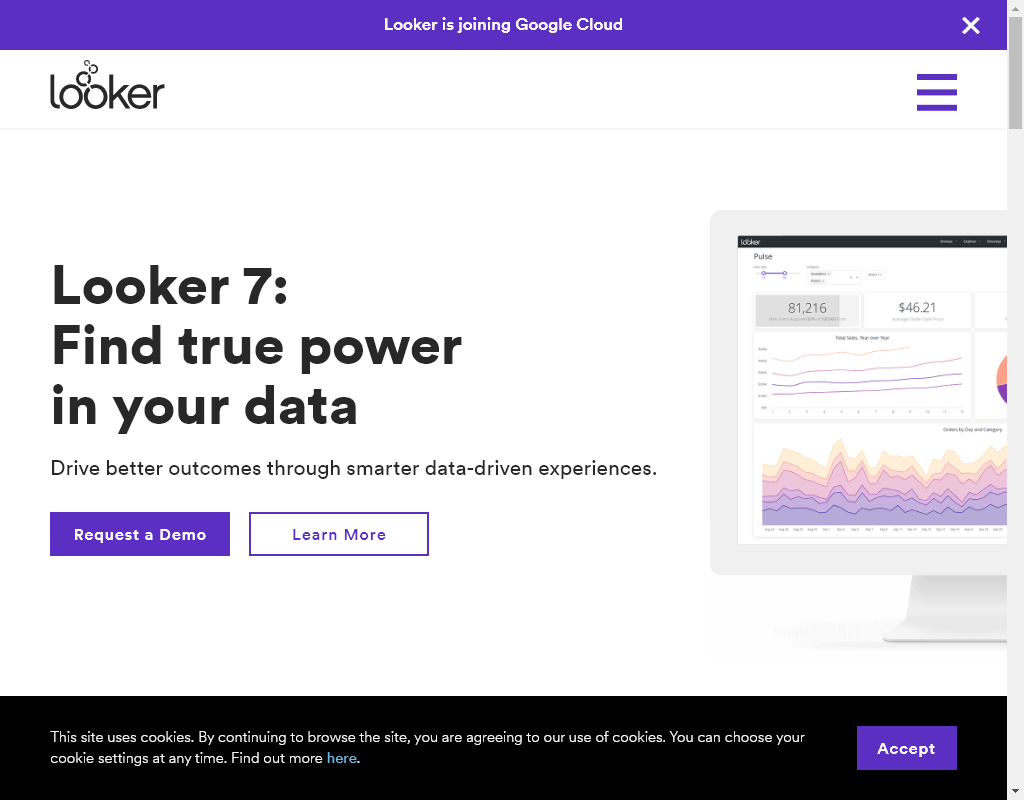 WebFOCUS business intelligence (BI) and analytics products help companies use data more strategically across and beyond the enterprise. It provides…

https://www.informationbuilders.com/products/bi-and-analytics-platform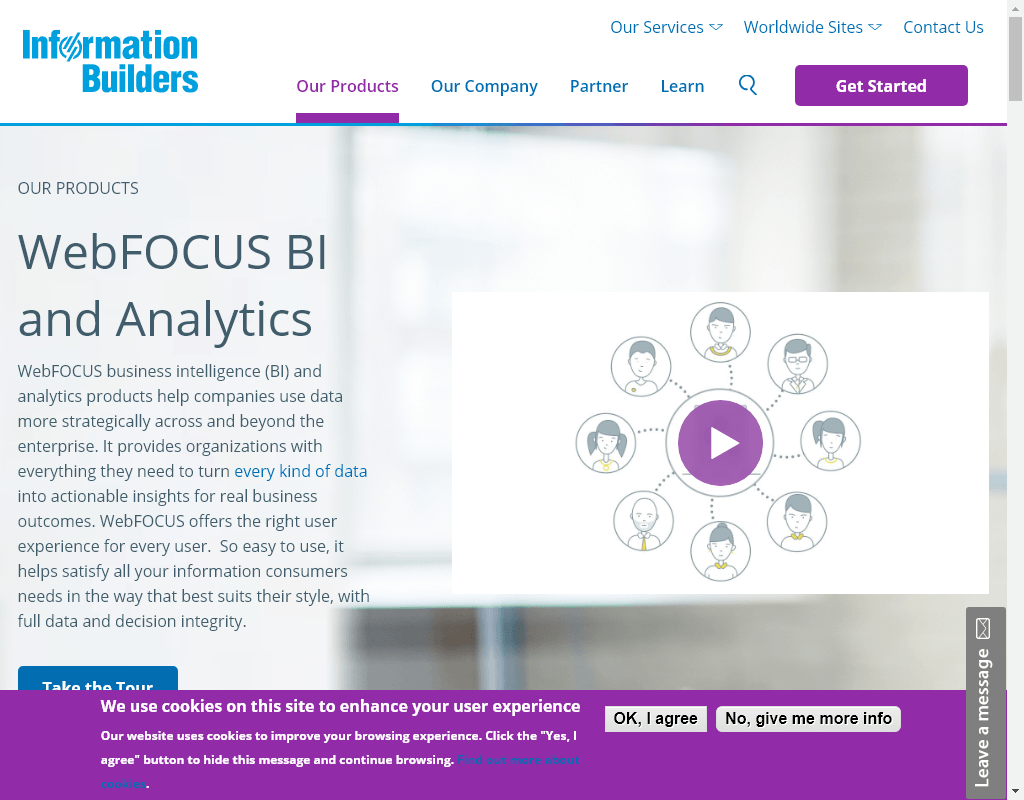 Dundas BI is an easy-to-use single business intelligence (BI) platform providing dashboards, reports, scorecards, charts, and data analytics.

https://www.dundas.com/dundas-bi/capterra?utmdundascapterra=SoftwareAdvice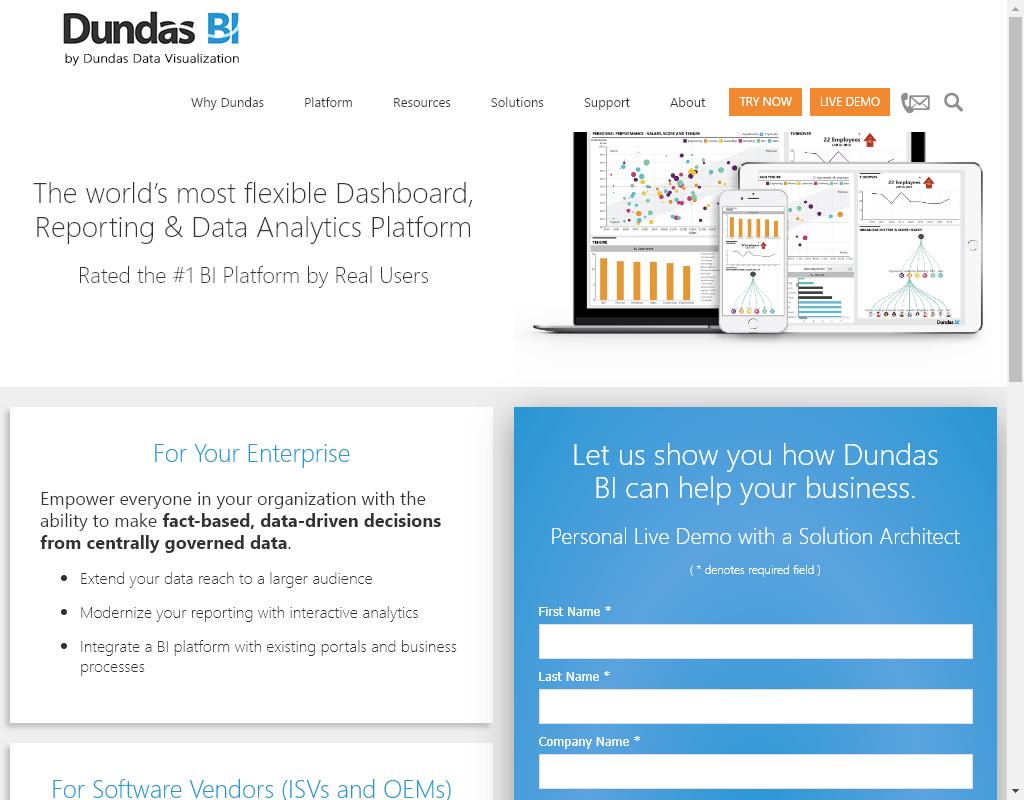 Halo | Supply Chain Business Intelligence Platform
http://unbouncepages.com/halo-supply-chain-business-intelligence-capterra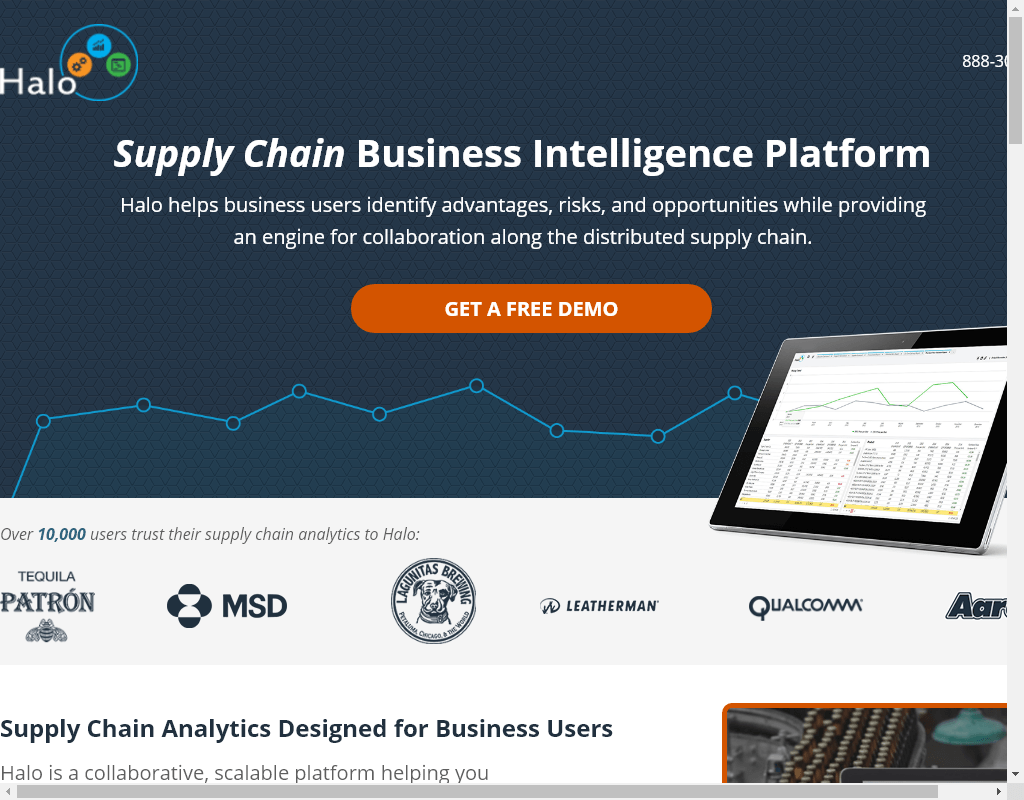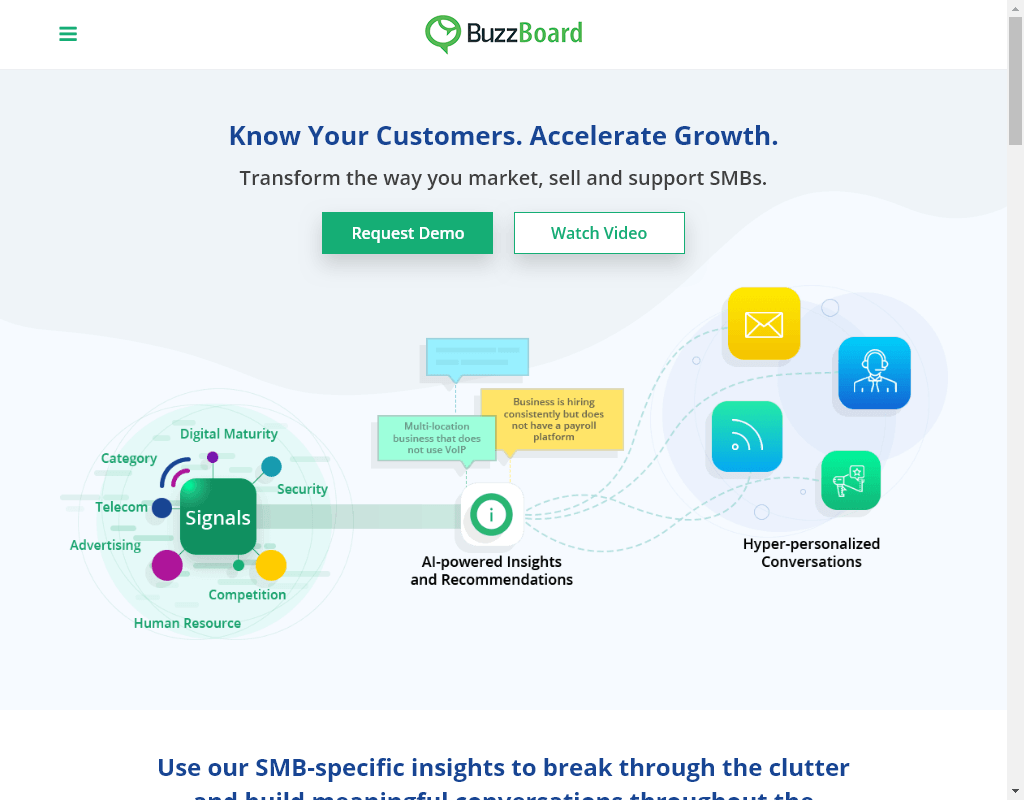 Smartlook is a free and intuitive product analytics tool for websites and mobile apps. Visitor recordings, heatmaps, conversion funnels, and automatic event tracking will give you great insights. 50+ integrations with all meaningful solutions. 170K+ happy customers. Try Smartlook for free today!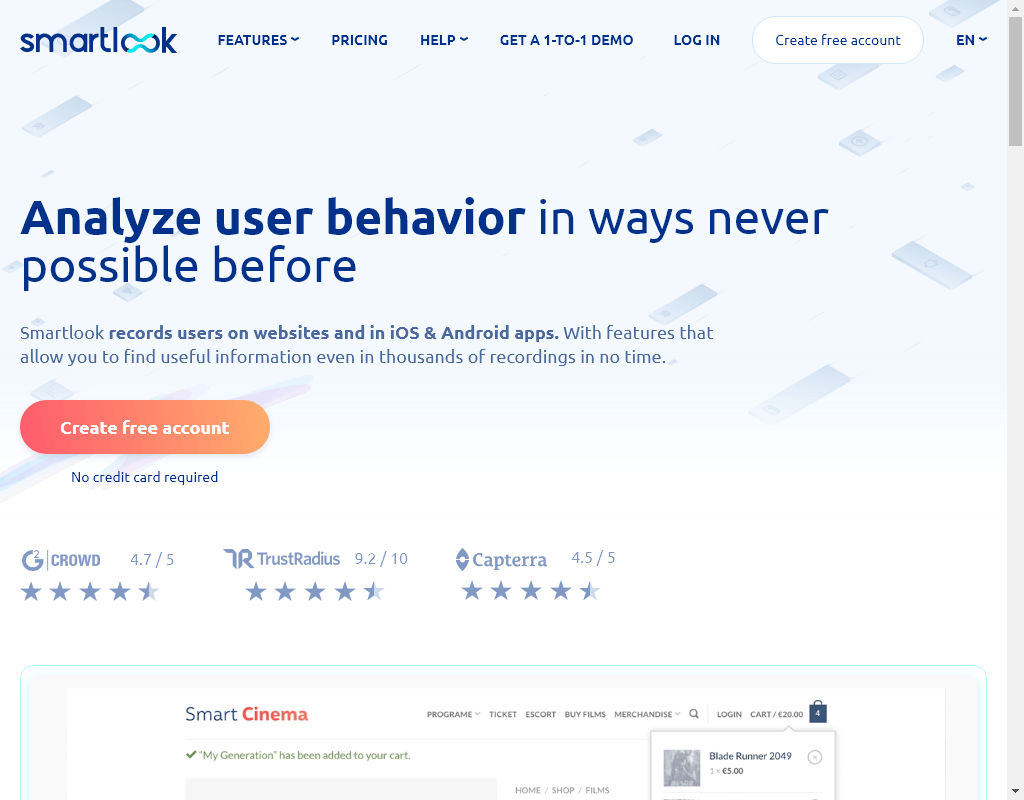 Social media, analytics, marketing, sales, support, and infrastructure are all in one place. Track your entire business in real time.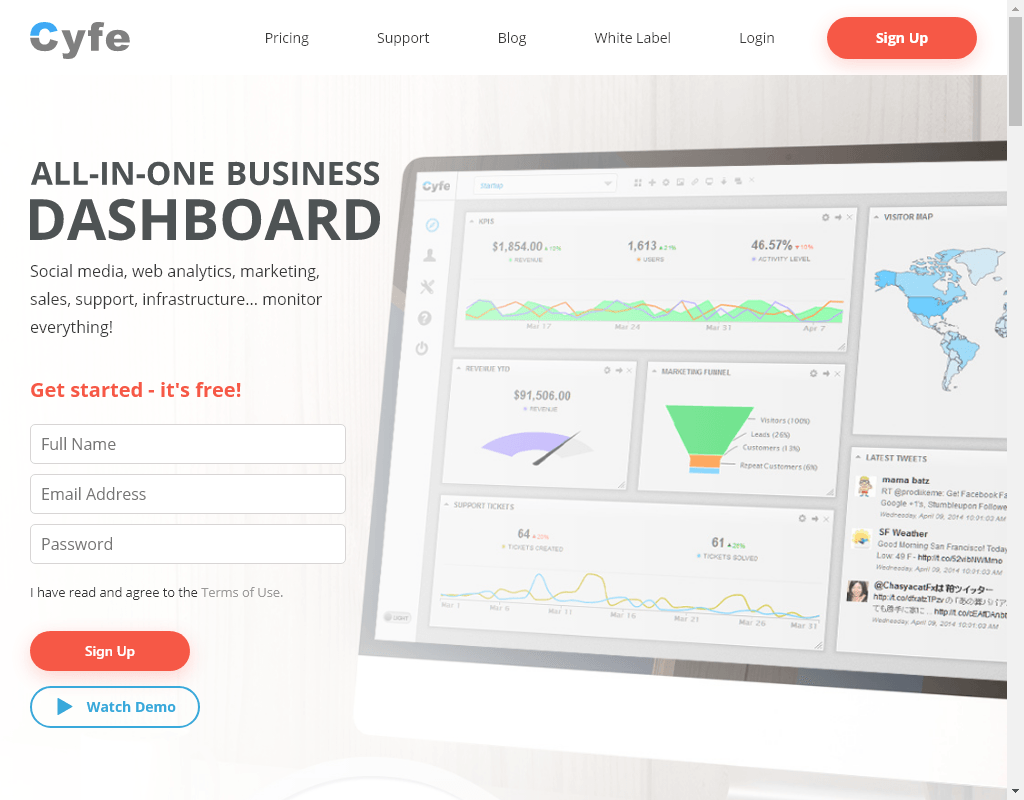 Pentaho is a new data integration, orchestration, and business analytics platform. Use this comprehensive software to access, prepare, blend, and analyze data from any source.
https://www.hitachivantara.com/go/pentaho.html?source=pentaho-redirect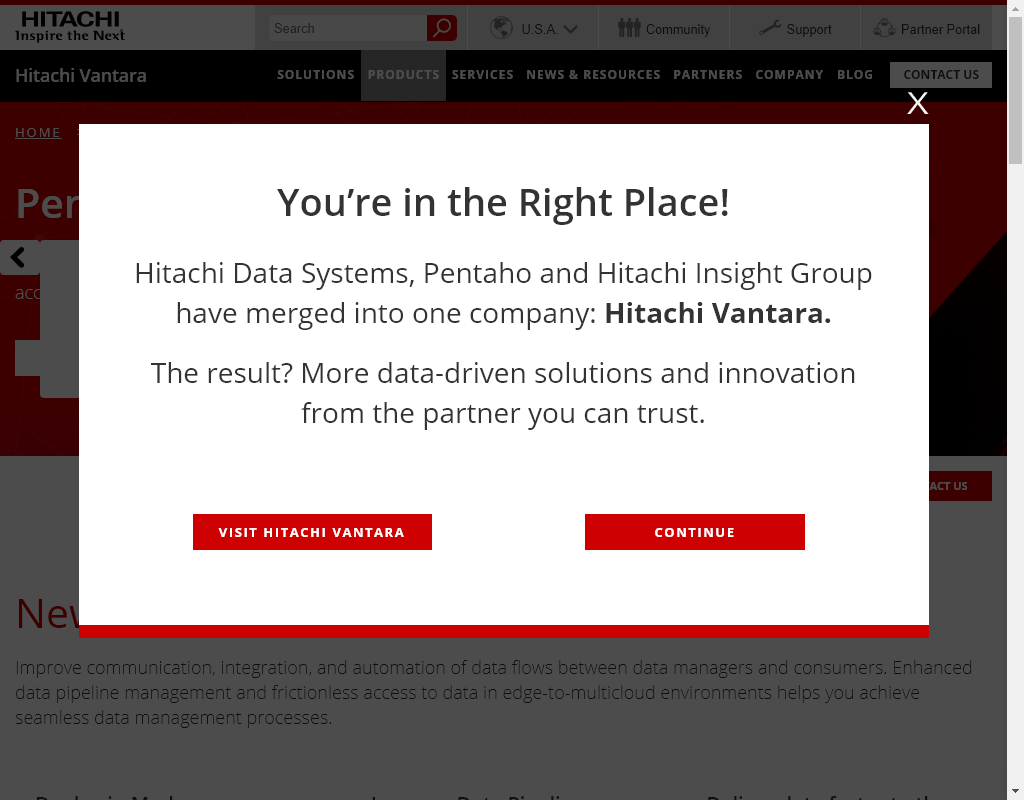 Create visually stunning, data-powered smart documents that look exactly how you want — customized document automation that is fast and easy.

https://www.windwardstudios.com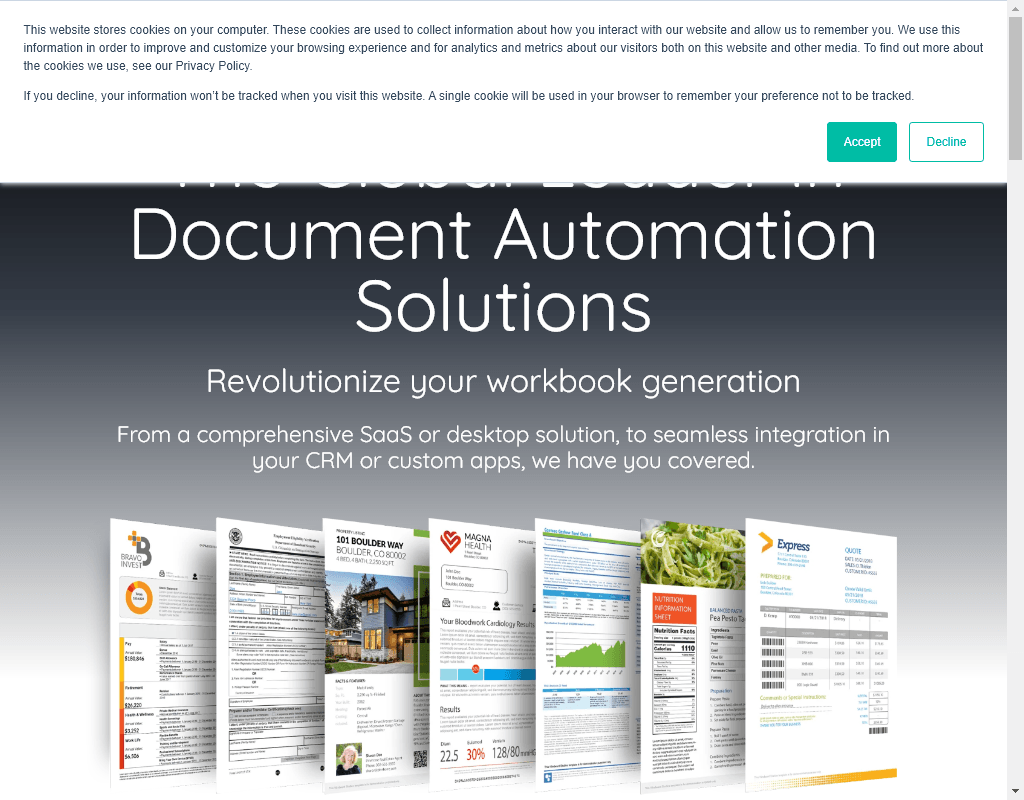 Discover a market-leading, scalable, high-performance enterprise data integration platform that promotes automation, reuse, and agility.

https://www.informatica.com/products/data-integration/powercenter.html#fbid=KlNmPSuwrAU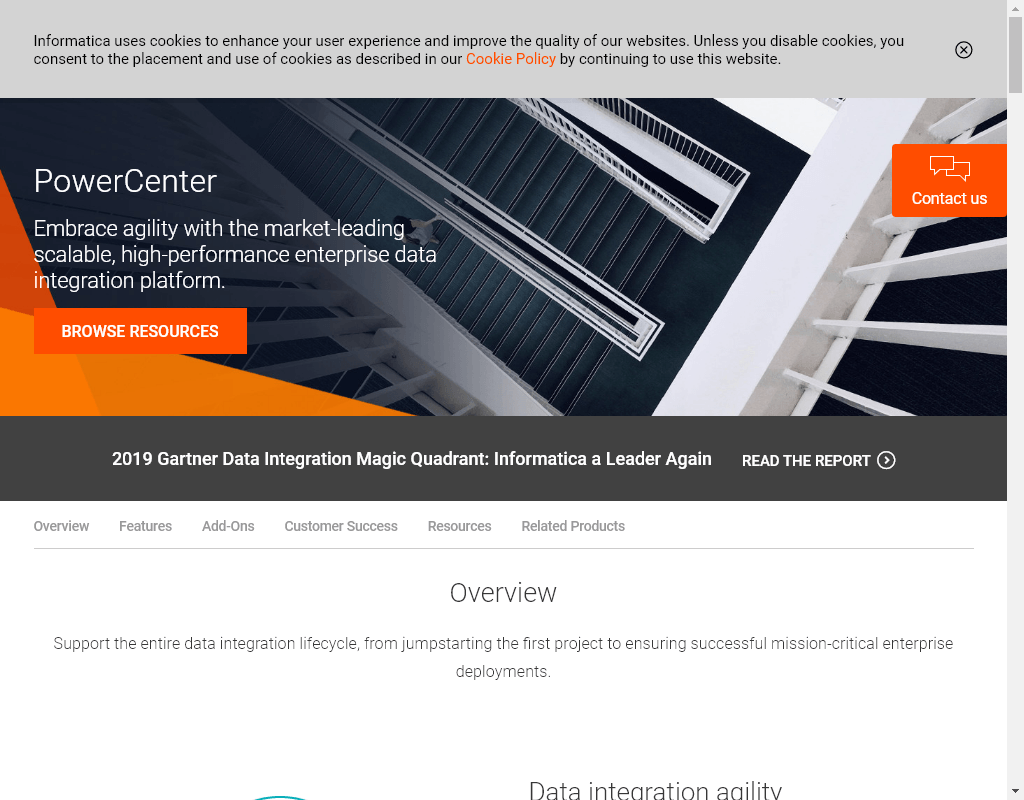 SAS Business Intelligence software provides comprehensive, integrated, and easy-to-use reporting and analytics features. In your office or on the go.

https://www.sas.com/en_in/solutions/business-intelligence.html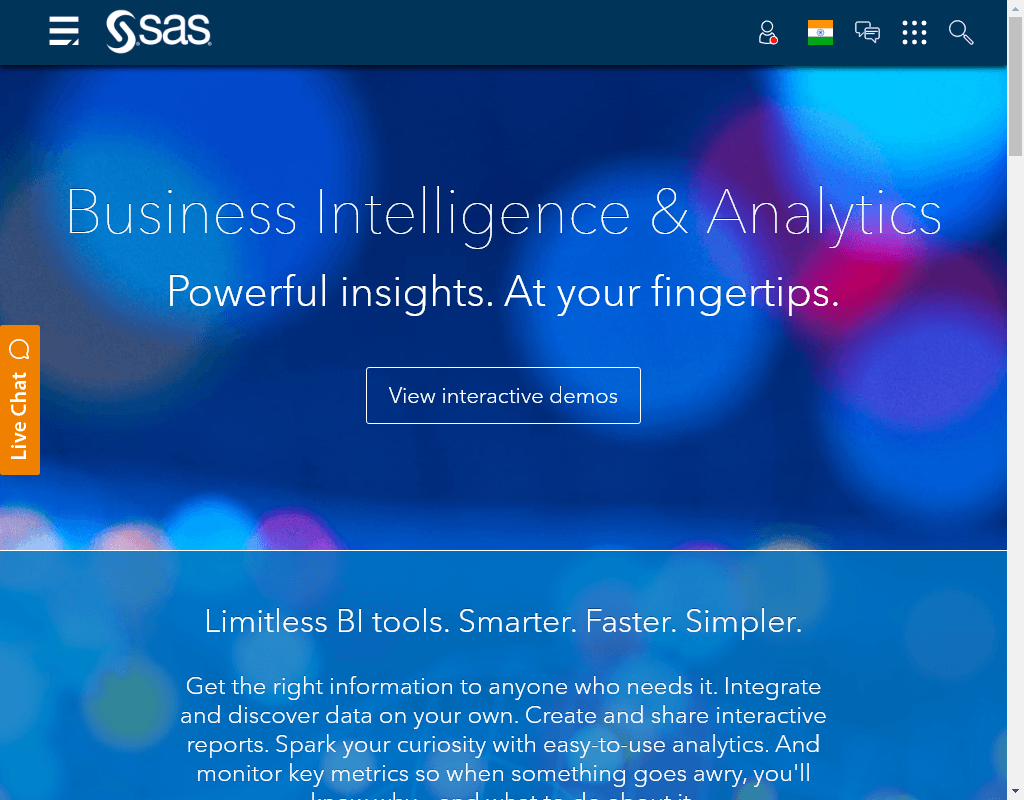 Periscope Data combines all your data in a single platform and delivers SQL, Python, and R in one solution. Efficiently warehouse, analyze, visualize, and share data from your business.
https://www.periscopedata.com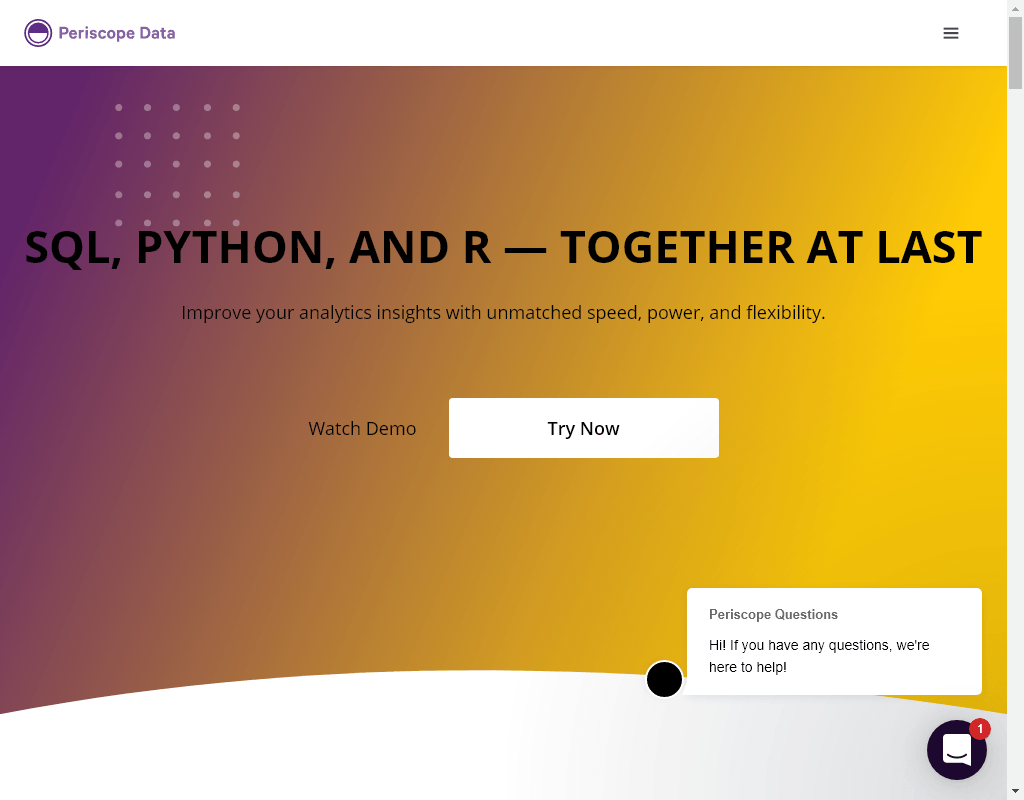 Web Data Integration – Import.io – Data Extraction, Web Data, Web Harvesting, Data Preparation, Data Integration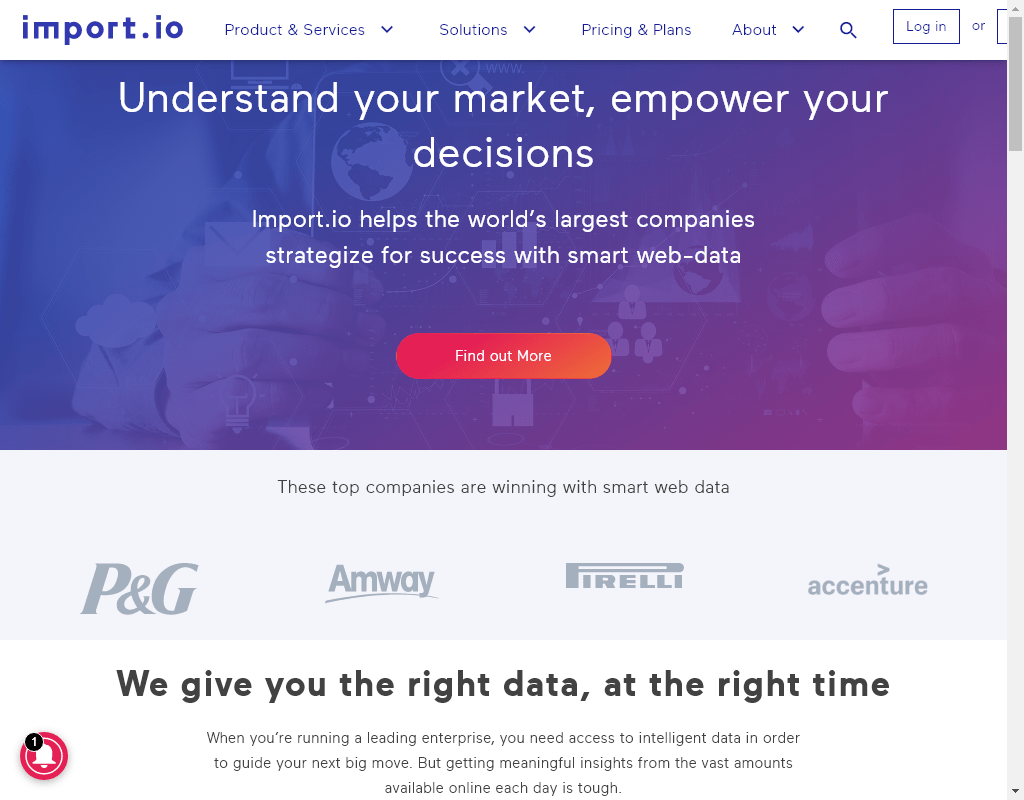 Track your important KPIs for overall business analytics, web analytics, marketing, social media, and sales in one great-looking accessible business dashboard.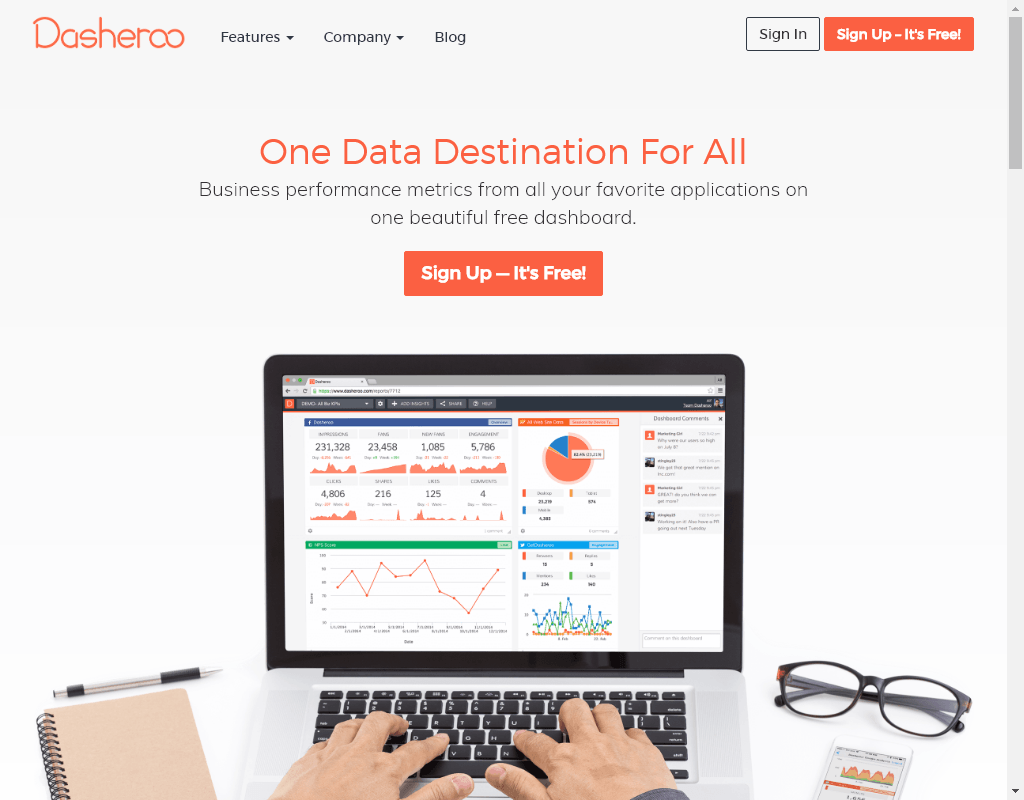 Software asset management for enterprises that saves you time and money manage vendor contracts and maintain all your licenses from desktop to the cloud.
https://www.flexera.com/products/spend-optimization/flexnet-manager.html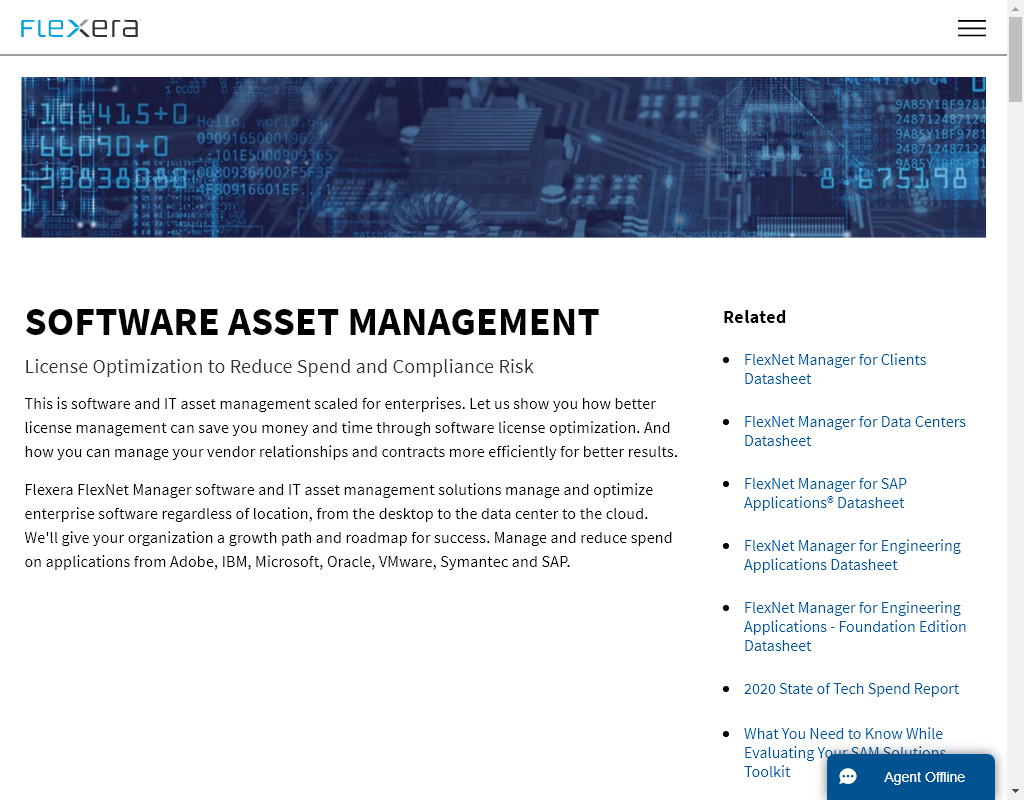 Conclusion
Now many brands are getting in touch with customer abuse, which happens due to customers' dissatisfaction with their products or services. It would be best if you learned to implement predictive analytics to diminish such touch toggles in your brand business.