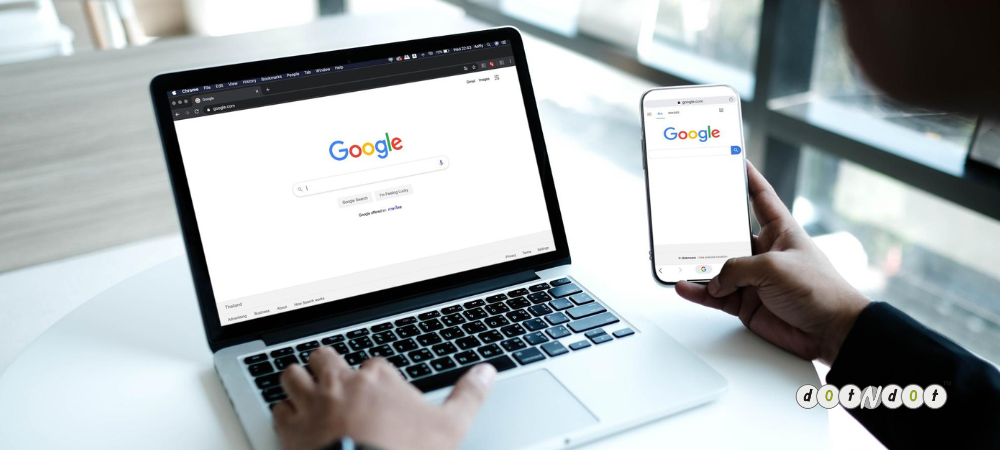 AMP of Accelerated Mobile Pages is the new format introduced by Google. AMP accelerates the mobile pages that are the pages with rich text content loaded quickly. Beyond these successful essential stories, Google is taking it beyond. Google AMP Stories is a new format that the company has announced.
Stories are not a new format for those already using Instagram and Snapchat. This mobile-focused form helps publishers to create visually rich stories. Text, images, videos, and graphics can combine in them. The users can see the AMP store search.
All they have to do is to search for publishers' names using a mobile browser. The publishers developing the feature are CNN, Hearst, Mashable, Meredith, Conde Nast, Vox Media, and The Washington Post. This format is going to bring more products to Google.
Accelerated Mobile Pages is an open-source project of Google that started two years ago. Apart from other features, the new format introduced AMP stories allows users to share stories like news articles.
Snapchat first presented stories, and this Facebook also introduced this popular format. Now is the turn of Google. This format is going to make the mobile browsing experience faster. AMP stories are used on any website and can be viewed on smartphones only. In the future, It will expand to laptops and desktops also.
How did AMP stories work?
The accelerated Mobile Pages feature works similarly to Snapchat Discover stories. Discover stories feature swipeable photos, text, graphics, and videos.
New ways will be beneficial to access news and entertainment.
There are expected to be significant changes in Google search results are going to appear.
Pictures, videos, and graphics grab the readers' attention quickly and keep them engaged for long.
The publishers who host AMP stories HTML page on the website and link it to any other part of the site and drive traffic.
Creating and distributing content is going to become painless for publishers.
AMP stories is a new and free template used by anyone. These are optimized for mobile viewing.
These articles will fill the mobile screen and lead to images and video.
Tapping on the home screen allows users to read further and swipe to the following article.
Google Accelerated Mobile Pages Stories do not allow advertising to be incorporated.
However, Google is in the process of creating an implementation.
It is unclear whether the ads will be added until they say, experimenting done without traditional monetization.
Creating Google AMP Stories
There is no plug-in support for any given content management system to create AMP Stories, and thus, to test this format, AMP Story pages have to be built manually along with an XML sitemap for Google.
AMP story, which is experimental and under development, can be used by publishers to provide visually rich information about content to the users. The tutorial is available at the official amp—dev site for creation them.
Those with basic knowledge of HTML, CSS, and JavaScript can create Google AMP stories. An AMP story contains individual pages composed of different layers with basic HTML and AMP elements—the story represented by amp-story, and the pages served by amp-story-pages and later by amp-story-grid-layer.
Amp-story is the container for all pages in the story and is responsible for creating a UI shell. The amp-story associated script to the AMP document must be added. The information on how to do this is available on the tutorials page on the amp. Dev.
To create visual effects, AMP story pages are organized in layers.
The first layer of the stacked layers is the first layer.
The AMP HTML page's markup is on the

amp—dev

site.
It had to copy and saved with a .html extension. Follow the steps to add images to the HTML page.
The AMP page should be a valid AMP.
After creating the page, preview the AMP page by opening the page in the browser from the file system.
To make sure that the AMP page is a valid AMP, open the page in the browser and add #development=1 to the URL.
Check the validation errors by opening the Chrome Dev-Tools console.
Existing HTML pages also can be converted into AMP HTML.
It is best to use text for some stories, and some are best expressed with images and videos. While browsing content on mobile devices, deep under-engagement is not possible; if there are images, videos, and graphics, they will get the reader's attention and keep them engaged.
Production of stories becomes comfortable with AMP stories. The tutorial and documentation to create the Stories are available for all publishers. The content is presented as a full-screen portrait display on mobile phones.
Since ads are not currently supported, some publishers may not like to use them, but soon ads will be supported, according to Google. Compared to Instagram or Snapchat stories, Google AMP Stories are content-developed professionals, unlike the user-generated content of other platforms.
AMP displays the pages faster on smartphones and is beneficial for low-data networks. The Tutorial and the Document released by Google for creating Google AMP Stories can be utilized by publishers to learn to make the Stories.