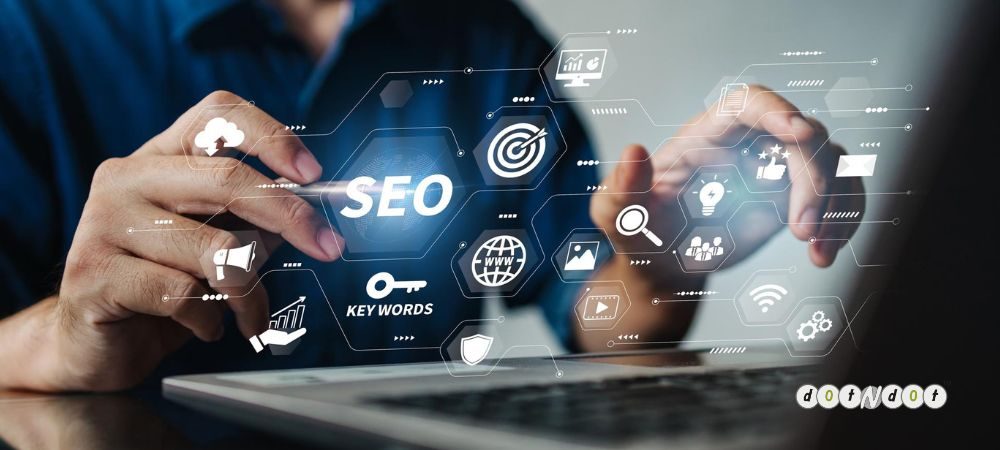 Do you agree that a ranked website is different from one that is not? After all, you publish your website to appear on the Search Engine Page Results (SERPs) front page.
But getting your website ranked on the front page is not easy.
It needs you to improve its technical aspects so that it becomes easy for the search engine bots to understand, navigate and search the contents inside your website.
Here is where technical SEO plays an important role. This is a part of on-page SEO to improve elements on your website so that you rank higher.
What Is Technical SEO?
Technical SEO (Search Engine Optimization) refers to the technical aspects of improving a website through better indexing, page loading speed, hosting, content, and so on so that the technical health of your website improves, and it makes the task of the search engine bots easy.
This improves the overall ranking of your website in the SERP and keeps you ahead of your competitors.
How Can I Improve My Technical SEO?
To improve your technical SEO, you must perform a technical SEO audit before submitting the page to Google and having it indexed.
Prepare your SEO audit report with all the recommendations to improve the website ranking and start working on it with the help of some tools and the rest manually.
How to Do a Technical SEO Audit?
Prepare a technical SEO checklist of all the parameters you have to test.
Let it be your technical SEO 101 checklist. You have various tools to identify the challenges affecting your website ranking and ways to improve it. Here, we present to you the advanced technical SEO tools & insights-
Structured Data:
Structured data helps search engine bots know about your website's contents. This makes your content eligible for the search results, and you will be awarded a higher ranking.
Schema is a standardized formatting rule that establishes data hierarchy. By marking contents on the page, the search engine finds it easy to discover links that match the search query organically.
Tools for a Structured Website:
Structured Data Testing Tool by Google:
It helps you to find if your page is using structured data. You have to paste your website's URL. It will check for the code and flag errors.
SEO SiteCheckup:
This tool checks for schema usage. It will check whether the structured data meets the specifications or not.
Page Loading Speed:
We all know nobody likes to wait for websites that take longer to load. This increases the chances of visitors bouncing the sites.
How Do You Increase Your Site Loading Speed?
Check for minifying your scripts.

Minimize the images

Broken links are eliminated using redirects. But, too many redirects affect the loading speed. See to it that your redirects do not point to other redirect pages.

Enable browser caching, especially when your website has many images to load.

Remove any unwanted plug-ins that are causing load time issues

Add

CDN (Content Delivery Network)

. By this, you serve your site from a location near your visitor rather than loading it from a remote server in another part of the world.

Once you get more traffic to your website, move from shared hosting to a dedicated server or VPS hosting.

Some of the tools give suggestions to help you improve the website speed.
Tools for Speed Improvement:
Google Analytics:
In this, go for Behavior-> Site Speed-> Speed Suggestions. Google performs an internal technical SEO audit and provides you with recommendations to improve the page load speed.
Google PageSpeed Insights:
This tool grades your website from 1 to 100 to know if your site is better optimized.
Internal Links:
Internal linking helps to achieve higher ranking through efficient means of spreading ranking power among the pages.
Your website's essential pages should not exceed three clicks away from the homepage.
There should not be any broken links.
Ensure that your site is clean and secure from hacks and breaches.
See to it that your orphan pages get linked to other site pages.
Tools to Fix Broken Links:
Google Analytics:
This free tool shows you the 404 error page or the broken link. Redirect the page and fix the broken link.
Broken Link Checker by SmallSEOTools:
Just paste your website URL on it, and it automatically checks all the linking pages of your website. It will help you find broken links, if any.
HTTPS Connection:
Since 2014, Google has been giving importance to websites with an HTTPS connection. This means that if your website is SSL certified, you have better chances to rank on the first page of SERP.
Responsive Website:
Google gives prominence to responsive websites. It now indexes the mobile version of the websites first. So test your pages for mobile-friendliness.
Tools to check the mobile responsiveness of your website:
Responsive Design Checker:
This gives the option of checking the site responsiveness on various screen sizes.
Responsinator:
This tool will show you how your site page appears on different Apple and Android phones of various sizes.
Which Is the Best SEO Audit Tool?
The complete technical SEO audit process analyzes all the pages of your website. There are various tools to help you in technical SEO 2019 auditing.
Woorank:
It comprehensively analyzes broken links, backlinks, and on-page SEO and recommends improving the site's visibility.
Raven tools:
It gives suggestions on the site page speed, design, backlinks, and social media reputation.
SEMRush:
This tracks the organic keywords, PPC keywords of competitors, and backlinks, and you can get a complete website SEO audit and position tracking.
Moz:
It offers free tools like Business Listing, Keyword Explorer, Open Site Explorer, etc.
SEO Site Checkup:
This analyzes the entire website regarding mobile usability, SEO issues, social media, servers, etc.
Conclusion
Having good technical SEO is not something that is a one-time process. It needs continuous monitoring and maintenance with regular audits. Then, you can not only rank high but also stay on top.