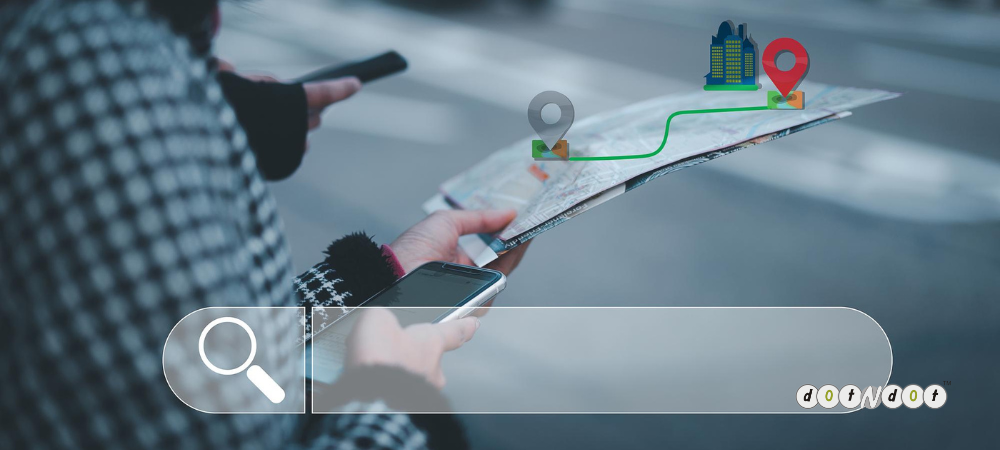 t'More customers' are the only target for the business brands and then making sales. Where can we find relevant and massive customers? The source for that is a website enabling each business to elaborate their brand in engaging users in real-time; but in the same way, huge brands use this opportunity on Google to gain customer attention with their brand marketing skills. There are different ways to Increase Traffic To Your Website.
How do you Increase Traffic To Your Website that leads to overcoming the competitor?
Here is the complete list of unique ways to help businesses improve their online promotion skills.
85+ Ways To Increase Traffic To Your Website
On-Page SEO:
It provides high local search engine results when you immerse in SEO features like Google Maps, rich snippets, landing page titles, etc. It helps to improve the CTR and conversion rate.
Off-Page SEO:
Off-page SEO helps to get a higher search ranking for the website on the search engine. Link building on off-page SEO drives more traffic towards your website.
Blogging:
Blogging for a business is inexpensive to provide fresh and relevant content. Blogging is where the search engine search serves your brand at the million users and adds brand reputation.
Create a Free Google My Business Listing:
It can improve your online business presence, let the audience find your brand, and drive enormous revenue. Moreover, it is a free marketing tool.
Get Listed in Online Directories:
Online directories are becoming a primary source for buyers to find suppliers or partners. They improve SEO, expand discoverability, and strengthen your brand reputation.
Build Backlinks:
Building backlinks can add brand authority, create new relationships, and increase brand exposure and recognition by letting visitors visit your website content through backlinks.
Digital Advertising:
Businesses can reach global customers at an affordable cost through digital promotion strategies. You can even track and measure the performance of your ad campaigns in real-time.
Active on Social Media:
90% of businesses are indeed acquiring success only through social media. Marketers believe that it is the key factor in attaining potential customers. It improves search engine ranking, provides brand awareness, and drives more inbound traffic.
Target Long-Tail Keywords:
Long-tail keywords are most beneficial for obtaining organic and paid search results. Moreover, these keywords have less competition, generate more targeted search results, produce higher click-through rates, etc.
Start Guest Blogging:
Guest blogging drives high-quality traffic and helps build search engine authority and domain name, which is considered a significant advantage.
Referral Traffic:
Other than search engines, visitors from other sites come to your website. Referral traffic is most significant for inbound marketers to generate qualified visitors to your site, especially from a trusted website.
Post Content to LinkedIn:
Posting content on LinkedIn can help your outlook on quality sales leads. It is the most authenticated platform where you can find professional B2B sales and build a public image.
Schema Microdata:
It makes visitors click on your business website. Then they drive the better searchers that are matched with your Content.
Attend Conferences:
Attending conferences will let you identify your competitors, and you can find their strengths and weaknesses and do research. Moreover, you can meet potential clients.
Internal Linking:
It provides page authority, user experience, connection between websites, usability, etc.
Interview Industry Thought Leaders:
The company, through leaders, plays a vital role in increasing sales and business opportunities and influencing the clients. They thoroughly analyze what will happen and what's happening in the industry. They can attain customer attention by elaborating on a particular field through their words. Hence, interviewing with the industry thought leaders is most beneficial.
Email Marketing:
Through email marketing strategy, you can add credibility to your customers by sharing informative, helpful, and relevant content. Simultaneously, you can build secure customer communication.
Website Responsiveness:
The website's responsive design will improve the user's browsing experience by displaying the most flexible and responsive website, which is thoroughly optimized according to the device the audience uses.
Website Fast Loading:
Though you have high-quality SEO content and precise branding capabilities, you will not reach the targeted audience until your website lacks fast loading. Most customers or visitors do not have much patience to wait hours to load the site.
Create a Community:
The company sharing information in the community helps to get suggestions and feedback about their brand drawbacks, especially from outside their company. You can also do active research on the value of your products or services.
Analyze Analytics Data:
The companies can reach customer expectations by gathering data analytics through customers' mobile app usage, social media interactions, digital clicks, etc. You can even analyze the performance of your ad campaigns through available metrics.
Content to Aggregation:
The content aggregator eliminates all efforts required in data analysis, creating the most engaging content dem,onstrating the information, etc. It saves you money and time.
Video Marketing:
The video provides the visual experience of what is happening in real time. The video marketing strategy can hold the audience's attention immediately. Most people prefer watching video content to reading textual content. Video shows high ROI and boosts conversions and sales.
Host Webinars:
The businesses can showcase their industry knowledge, skills, abilities, expertise, products or services, etc.
Include Hashtags in Your Posts:
Adding hashtags in your posts can help you display your brand to relevant and interested audiences, which helps boost your authority.
Use Landing Pages:
Launching landing pages helps you gain colossal traffic and improves SEO, which builds brand recognition in the market. They also generate data insights.
Google Search Advertising:
It enables your content to be to be displayed in the search engine results according to the relevant keyword search.
Google Maps Advertising:
Through Google Maps, businesses can directly market and advertise to local customers. Customers can find deals and enterprises easily in their surroundings.
Social Media Advertising:
Social media is one of the cost-effective approaches to advertising your products or services to a real-time, engaging audience. The more creative you are, the more traffic you obtain through social media advertising. Just through a single click, your brand reaches a million viewers.
Display Advertising:
You can get benefits like effective targeting, measurable results, and flexible costs to display your ads on different networks through display advertising.
Facebook Ads:
AAdvertisers can launch their ads depending on demographics, user buying behavior, personal interests, and other factors that help improve the ad campaign's ROI. The rise of audience engagement on Facebook is letting the brands give high competition to one another.
Retargeting:
Using cookies, the retargeting provider finds when to show your ads and confirms to display that Content to the previously visited audience; this is where retargeting occurs.
Blog commenting:
Blog commenting is the most effective way to get blog traffic through the exchange of thoughts, ideas, or opinions, particularly about a topic of product or service on the blog.
Participate in Q&A Websites:
Q& A websites feed visitors with user-generated questions and answers regarding the Content they post. Quora is the best example to find what happens in the Q& A websites. The brands can gain colossal amounts of information, and in the same way, they can make their brand content reach a relevant audience.
Optimize Your Website Content:
Website content optimization helps drive quality traffic, does not need to pay for SEO ads, and SEO holds more clicks than PPC. Mainly, the website search ranking can be improved.
Repackage & Repurpose Your Content:
The repurposing & repackage of Content helps to save your creation time, provides value to your old dead Content, invites a vast audience to visit your site, and boosts SEO.
eBooks:
The availability of ebooks can attract potential customers. They can find more information about your products or services through educating prospects.
Videos:
Video has become a trending and primary source to learn something. The video is worth 1.8 million words, according to McQuivey. The video is the preferred medium to gain the audience's attention quickly. YouTube is the best example of its importance.
Podcasts:
Using podcasts in businesses includes sharing information about new products, companies, and industry-related information through the audio file. It builds a secure audience connection, especially for the presenter's voice.
Infographics:
Infographics help visually present the information, knowledge, and particular product data. It gives a brief explanation about anything that the customers can easily understand.
Conduct a Content Audit:
It is the most significant factor in content strategy, making content marketing king. It performs the qualitative analysis on all website content.
Publish Long-Form Content:
Publishing long-form content brings online visibility to your brand, industry expertise, proof of your expert witness, and much more to build the brand community with continuous engagement.
List Posts:
Listing posts through a blog can be an effective way to get brand awareness. Moreover, the centers provide valuable and relevant user-intended data. You can let the audience know what your products are.
How-to Posts:
How to is the most common search keyword in the search results, and the question form posts will drive more audience engagement than regular title posts.
Create Ultimate guides:
The creation of ultimate guides with trending topics is the most successful. If people intend to learn more about the products or services that are trending in the market, then using ultimate guides gives better results and lets them consume the Content.
Promote on Reddit:
Promoting on Reddit leads your brand to be involved in open discussions and get answers from the most engaged niche communities. I am the platform where the audience interestingly participates in finding anything.
Get Featured on Large Websites:
Getting featured on great websites like Business Insider, Hubspot, Huffington Post, and Mashable can be the cream to gain fame.
Building an Email list:
Using the active email lists, you can have direct customer engagement. Most customers prefer to subscribe to your mailing lists as they want to receive them. Due to these mailing lists, you can get a high conversion rate. Most prominent eCommerce brands like Amazon rely on email marketing to provide offers.
Start Push-Notifications:
You can quickly push notifications for various audience segments, including news, product launches, updates, etc. It can improve your app and website engagement, geo-targeting relevant audiences, and find the performance.
Upgrade Old Blog Posts:
Upgrade your old blog posts to increase your SEO efficiency, improve your click-through rate boo, st your website traffic, etc.
Use "Click to Tweet":
Add a' click-to-tweet' WordPress plugin to provide the benefit of social sharing. This activity to share WordPress content will let you get followers' and real customers' attention from Twitter. It expands your brand to a wide range of audiences.
Use LSI Keywords:
The optimization of Content by using LSI keywords is defined as the on-page SEO skill that you can master through practice. The use of LSI keywords in Content can improve SEO.
Giveaway Contest:
It is a promotional tool through which businesses offer discounts or vouchers to customers. It improves brand awareness and brand image and pulls sales.
Get Traffic through YouTube Channel:
The non-stop engagement of massive audiences on YouTube and its advanced business advertising features have acquired popularity. It is the only channel for promoting, monitoring feedback, gaining a brand reputation, and offering active customer service.
Forums Traffic:
Participation in industry-specific forums will build a personal level of the consumer base, leading to brand reputation.
Get Medium Traffic:
Medium is the publishing social media platform where you can find an audience quickly, which drives additional audience traffic to your website.
Use the Skyscraper Technique:
The main factors include finding link-worthy content, creating new content, and sharing the content contained in the Skyscraper Technique. It involves the creation of the best content that attracts the audience.
Prioritize Topics:
Directs you to pick the most important topics first as they have a high chance of driving massive traffic. Due to this, you concentrate more on that particular topic and filter the best Content that inevitably connects with the audience.
Create Content Better Than Competitors:
Artistic skills come from the way you deal with customers and practice. By considering the real-time aspects of customer requirements, create content that gives better results than competitors'.
Generate Links to Your Content:
The link-building strategy helps get the domain and page authority, referral traffic, brand visibility, brand authority, influencer marketing, etc.
Broadcast live videos:
Broadcasting live videos can capture the audience's attention, build brand loyalty, allow real-time delivery, and build trust.
Influencer Marketing:
The collaboration with influencers leads to building a relationship with the customers. Whether they are small or large, they have the capability to reach consumers with their blog content and social networks.
Local SEO:
When customers need information, the local SEO feeds them the best results. Though your brand has no website, the local SEO makes your business stand out, especially in local searches. It drives colossal traffic that holds sales.
Conversation Channels:
You can use one of the best conversation channels, like chatbots, to provide a better customer experience to the audience. They provide fast, automated answers to customer queries, which also saves the customer and brand time.
Content discovery platforms:
They help to make your website content to be discovered by the targeted and relevant audience. The content discovery platforms merge specialized algorithms that recommend the audience to find your Content.
Discussion Boards/Groups:
The launch of discussion boards/groups will get immediate audience attention. Moreover, you can grasp the expert's knowledge of analyzing the customers, which makes you fetch more successful results.
Outreaching to Bloggers and Influencers:
Outreaching to bloggers and influencers establishes content promotion, link building, and relationship development. Mainly, you can exchange value with other relevant industry leaders.
Press Release:
You can target a vast audience, including journalists, through a press release. It helps to broaden your brand image as it is too simple to publish and distribute the news about your company or product information.
Sharing Rich Media:
Video plays a vital role in grabbing the audience's attention. It delivers essential and required a message to the audience without waiting hours to understand. In the same way, the sharing of rich media, either it may be videos or images, would have more chances to pull the audience.
Getting Traffic Through Content Shares:
Sharing the website content on trending social media sites like Facebook and Twitter makes your brand go viral through the audience, starting millions of the network. It brings the brand image.
Mobile Apps and Toolbar:
As mobile devices are user-friendly, most customers use mobile apps to purchase online. E-commerce sites are driving more online sales only through mobile apps.
Off-line Traffic:
Utilizing offline media channels will help you bring brand awareness. The ad campaigns occur on billboards, pamphlets, signs, radio, and television. It keeps a massive engagement of the audience.
BuzzBundle:
The social media management system enables individuals, enterprises, and businesses to gain more audience traffic through optimized interaction.
ViralContentBee:
It is a trending social media channel that allows you to add blog content on its platform and share your Content take-off on other social media platforms. ViralContentBee improves your content reach and generates more leads and traffic.
Pinterest:
Collaboration with Pinterest leads to increased links back to your content website, generating more traffic. It is the best platform to drive real-time traffic.
Flipboard:
It allows the users to flip the Content into images, videos, and articles. We can find several users to engage our content.
ScoopIt:
ScoopIt is also the user engagement platform where you can feed a vast audience to build brand awareness.
StumbleUpon:
Content sharing platform where you can make your brand content go viral.
Yahoo Answers:
It provides excellent search engine exposure to your website, and you can easily understand customers. You can even analyze the target market.
Stack Exchange:
It is the hub of questions and answers on a particular topic of websites. It is where we can gather more information about a specific problem query.
Hacker News:
It is a social news website that focuses on entrepreneurship and computer science.
Slashdot:
It mainly features news stories that website editors and users assess. It allows the users to add comments for each level they share.
SMS Blast:
Through this, you can deliver marketing messages to vast numbers of customers. It is the most effective tactic as the text messages will have more user attention.
Data Mining:
Data mining is used to turn raw data into the most helpful information that saves you time and effort.
Video SEO:
Video SEO makes your content appear on video search engines and organic search results. The traffic from those search engines is directed to your website, which drives sales.
Competitor Analysis:
Using variable tools and platforms, keep an eye on the activities of a competitor. Competitor analysis can help you plan the most advanced marketing strategies.
Amazon SEO Services:
This platform is used to get a higher search ranking and adds more sales as you list your products or services on Amazon SEO services.
Affiliate Marketing:
It is the most effective marketing strategy that helps identify new affiliate partners and helps plan, measure, and execute affiliate programs.
Conclusion
The above listed are the most significant ways to increase Traffic To Your Website. These were fetched through real-time working experience that was found nowhere.