Marketing Automation Tools: Winning customers' hearts is possible when businesses adopt intelligent marketing strategies and tools that generate effective results. When does this happen? When the markets are reaching the customers over the right digital marketing platforms. Automating your business operations can improve your business's growth, which is the most significant aspect of running the most successful enterprise. To put a step ahead of the competitors, all digital marketers need to find marketing automation tools that can be a great source to simplify business tasks.
Marketing Automation Tools
Marketing Automation Tool: Marketo
Marketo is one of the trending marketing automation tools that can feed users with several features like email marketing, landing pages, website analytics, nurturing, scoring, SEO, social media targeting, mobile engagement, website personalization, and web retargeting, etc., through which the small businesses to large enterprises can enhance their business growth.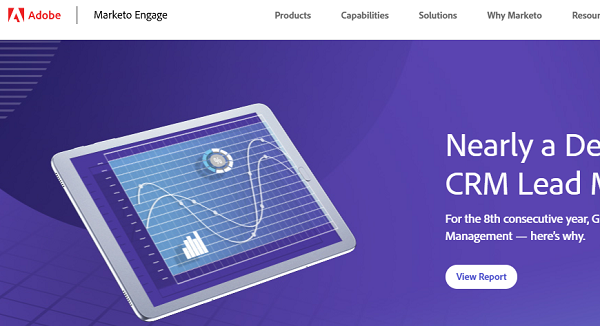 Marketing Automation Tool: Eloqua
It is the database tool to find the suspects and an excellent automation tool for categories like print, email marketing, telemarketing ad campaigns, etc.
Also, the advanced business requires features like landing pages, program builders, emails, forms, reporting, and data tools. It is the only tool for digital marketing professionals looking to implement marketing automation.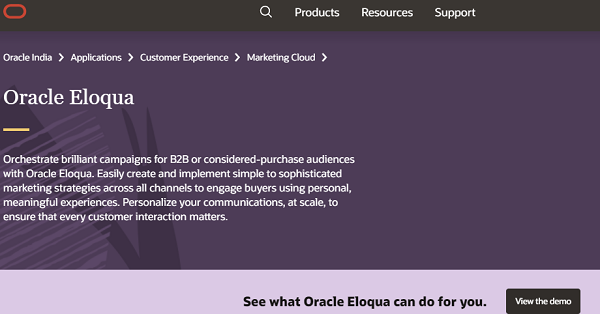 Marketing Automation Tool: Constant Contact
It offers real-time tracking tools that include email marketing, and it provides information about clicking, sharing, and opening emails that you sent to your emails—moreover, the customization of email templates, responsive mobile emails and design professionals, etc.
Marketing Automation Tool: HubSpot
HubSpot is the content resource management tool that helps construct customer or client contacts in a single centralized way.
By using this tool, one can manage the pipeline by keeping the deals ahead. Any business can find all the information about potential leads.
Marketing Automation Tool: ExactTarget/Pardot
Pardot helps businesses find prospects' activity in real-time, and the companies can get notifications about the opportunities they visit your service page. One can send emails with a single click. This marketing automation tool enables you to customize the tools you require.
Marketing Automation Tool: Userfox
It is the trending player in marketing automation, and it is a lightweight interface that can be used to establish email campaigns depending on the events you choose to reach. Integrating Userfox and AdRoll will let businesses find better results at their fingertips.
Marketing Automation Tool: Omnisend
It is the single-stop marketing automation tool that gives life to eCommerce brands. Automating all the business processes can be done simply by bringing all marketing channels under one roof. This helps to gain revenue by executing automated workflows targeting customers by delivering personalized messages.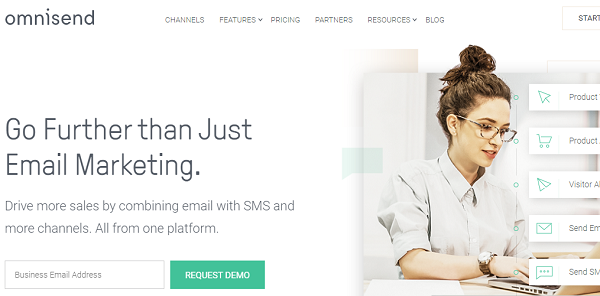 Marketing Automation Tool: Ontraport
It is also an all-in-one platform that offers features that include a robust marketing automation process and CRM. It is the only tool for marketers to find features like email marketing, analytics, landing pages, and eCommerce tools.
Marketing Automation Tool: SendinBlue
It offers a free plan containing marketing automation tools and delivers more than 300 emails daily. It also provides an advanced marketing automation pack with lead scoring and web tracking features.
The unique offer provided by this tool is that it will charge depending on the number of emails you deliver to your contacts, which is not available from others.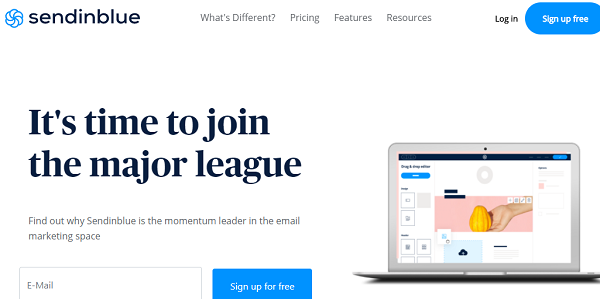 Marketing Automation Tool: ActiveCampaign
The ActiveCampaign is a sales automation tool that helps you find vast sales in less time. Moreover, the prioritization of leads, automating the management of contacts, maintaining track of the business tasks, etc., can be done by using this tool.
Also, the advanced business required features such as lead scoring, automation segmentation, and winning probability will be provided by this tool.
Marketing Automation Tool: Pardot
The Business to Business marketing automation tool enables marketers to enhance the lead generation results, acquire the sales team goals, and improve the promotional strategies of marketing.
The integration of Salesforce with this tool enables the business brands to identify and leverage the marketing data using a single centralized channel.
Marketing Automation Tool: InfusionSoft
It is the single-stop solution for the marketing and sales services of businesses from small scale to large scale. It can be used to establish customer information and daily activities at a single point, and cutting the repetitive business tasks can be done, enabling the businesses to concentrate on enhancing business growth and delivering effective services.
Marketing Automation Tool: Autopilot
It is one trending marketing automation tool that is more user-friendly for small businesses by providing a vast workflow that meets their requirements. The tasks like capturing the leads and lead nurturing can be done using this marketing automation tool.
Marketing Automation Tool: GetResponse
All types of businesses can find streamlined marketing automation features. Moreover, customizing campaigns automatically finds lead generation and improve sales by delivering the most personalized communication.
Marketing Automation Tool: Drip
Businesses can find the email lists through customized pop-ups, Facebook leads ads, automated workflows, lead magnet delivery, visually affecting email campaigns, etc., that help find potential customers.
Using this tool, any business can dispatch the most successful email marketing campaigns that can be used to find conversions.
Marketing Automation Tool: Mautic
The marketing automation tool can be used to find the vast potential leads from the business website. Tracking the website visitors and automatically delivering email campaigns will be done depending on the site. Mautic enables the users to direct the leads to visit another drive from one.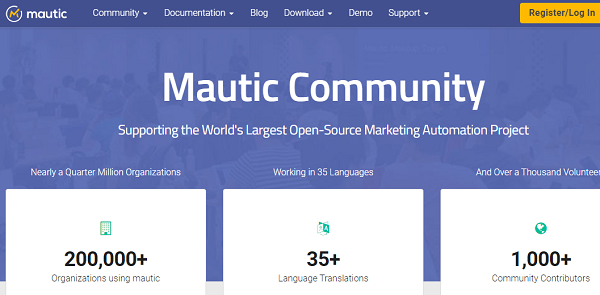 Marketing Automation Tool: Mailchimp
Mailchimp is the most well-known marketing platform businesses can use to enhance their brand growth. This tool offers AI-powered features that any business can find a user-friendly experience using it.
You can deliver automated messages, send postcards, create targeted ad campaigns, report, email marketing, find analytics, etc.
Marketing Automation Tool: Automizy
It provides an email marketing automation service that helps generate and convert potential leads to sales. Moreover, it can be used to find business analytics and direct the marketers and consultants to find better marketing strategies that generate better business outcomes.
Marketing Automation Tool: Hootsuite
It is the leading social media management platform that businesses can use to execute the set of social media strategies over several social media platforms, including YouTube, Facebook, Twitter, Pinterest, LinkedIn, Instagram, etc.
Marketing Automation Tool: Buffer
The trending social media management tool helps businesses drive massive audience engagement over social media channels. Moreover, business brands can schedule and plan the content to deliver on social media platforms. Also, the analysis of results can be done by using this tool.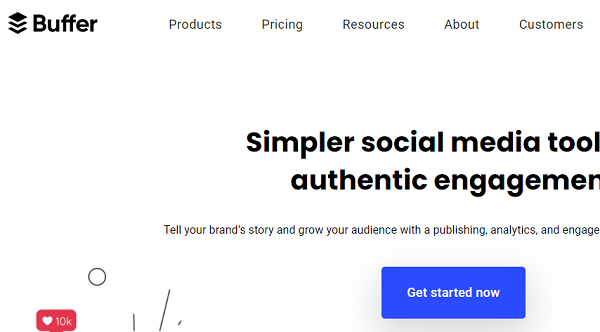 Marketing Automation Tool: CoSchedule
This tool allows businesses to organize business operations on a single platform. With the help of CoSchedule, companies can deliver projects on time by focusing on the required entities.
Marketing Automation Tool: Sprout Social
Business brands can find effective social customer service solutions. Moreover, features like social listening, social media monitoring, audience engagement, customer service, etc., are provided by this tool.
Marketing Automation Tool: Mention
The #1 social media marketing tool enables business brands to find massive conversions. Moreover, the marketers can see their industry's analytics and scale the impact of the marketing activities, creating content relevant to the gathered insights and social media post management, etc.
Marketing Automation Tool: Leadfeeder
The B2B lead generation platform uses Google Analytics to pull the companies to visit your website. Using this tool, any business's internal team can find the best practices that drive real-time results.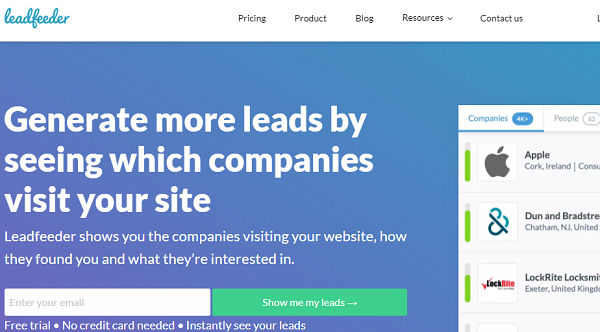 Marketing Automation Tool: Act-On
It is the marketing automation channel through which businesses can find effective marketing strategies to engage the audience. This tool's drag-and-drop option gives a better user experience.
Marketing Automation Tool: LeadSquared
It is a sales and marketing automation tool companies can use to improve and manage pipelines in simple ways. Moreover, marketing and sales analytics can be obtained through detailed marketing processes.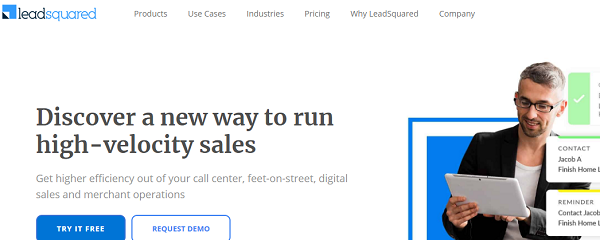 Wrap-Up
The use of marketing automation tools will help businesses to put less effort into finding better.
Click here for