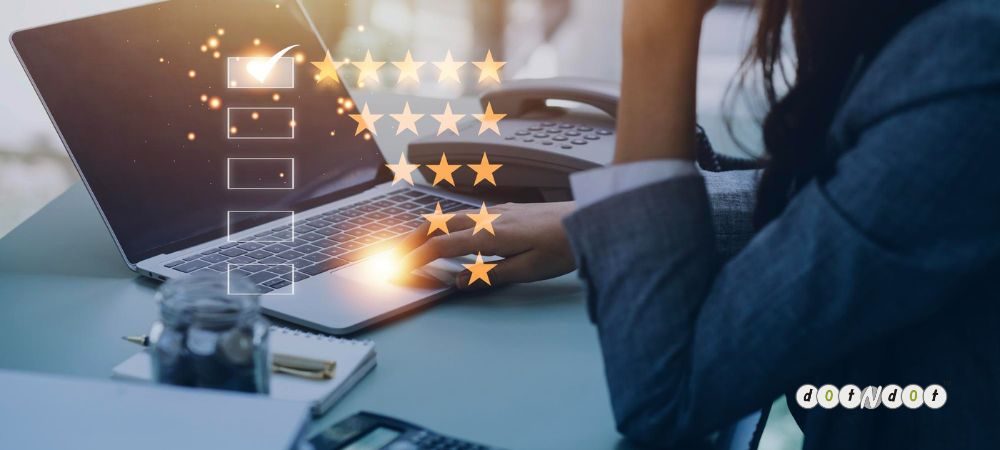 Online Reputation Management is essential in the digital marketing system. Every Business should simultaneously protect the company's reputation for brand image and Sales Growth. Mostly, securing a brand name and Goodwill is years of hard work.
However, one negative remark can topple a brand's Reputation in minutes. As a result, it damages the company's credentials. Don't neglect the negative comments and mentions because they will hurt your loyal customers. Meanwhile, Reputation has more potential than spending a million dollars on campaigns.
Potential customers search for companies' services or products whenever they see a negative comment about your company.
Hence, they move to other brands. However, the World Wide Web has allowed them to express their feelings about everything, whether positive or negative. Without exception, a business should be careful to sustain Online Reputation Management.
What is Online Reputation Management?
Online Reputation Management is a process of measuring positive feedback. Also, tracking negative feedback and creating constructive sentiments. Notably about your brands and reducing negative publicity. That occurs through the crackdown on damaging web pages on Google search results.
Social Media websites and Google search results are the primary benchmarks for online brand reputation protection.
The fundamental elements covered by Online Reputation Management
Most importantly, keep an eye on conversions of your brands. And also on its identity (Corporate or Personal)
Explore what is being said by the customers. Especially about your brands, and analyze the logic behind the argument.
Moreover, come up with an exceptional strategy. And also communicate with customers to soften. Hence, it potentially removes the negative impact on brands.
Ensure that no further negative fallout occurs by maintaining vital positive online feedback.
Importance of Online Reputation Management
Online Reputation Management allows users to get to know a business or a person quickly. It's like magic when you browse on the internet. But you can gather all the information, like the positives and negatives of a company.
Similarly, each customer usually visits the company website to learn about services. After that, they go directly to the review sites to learn about good and evil. However, a single negative review turns your potential customers away from you.
Online Reputation will affect the Growth and sales of the Business. It will disturb the consumers' buying decisions and make sales complicated.
The Factor's Effects on Consumers' Buying Probability
97% of people read online reviews before purchasing the products
More than 85% of consumers trust online reviews other than personal recommendations
50% of consumers prefer to buy products with at least a four-star rating.
Consumers trust 73% of the positive reviews of local businesses.
Online reputation management is essential for any business. Also, it will increase or decrease sales & buyers.
In the same way, word of mouth is more effective than Firebolt. Currently, social media websites spreading the news faster than the internet. Mainly, that will undoubtedly influence your online image.
Online Reputation will stay forever in the search results. For example, if we consider customer reviews. And if they say true or false reports about your Business. Then that will only highlight your entire Business.
These tools have given a chance to set everything right and protect brands' Online Reputation.
Online Reputation Management Strategies For Business
Online business management is a component of digital marketing. Which comes under review management. Landing pages, paid ads, social media optimization, and management stay active. Perhaps all these components support your business stability online.
Small and medium-sized businesses hesitate. Primarily to maintain all the above digital marketing components and challenge their Business. The new companies are more likely to adopt digital marketing strategies.
On the other hand, it's better to adopt digital marketing trends. Mostly in their Business to get an expelling Online Reputation. However, people are more and more connected online. So, digital marketing consumption leads to more sales and conversions.
Moreover, it is vital for a natural, local search on Google. Statistics revealed that customers have highly favored local search through various devices in the buying process. Local search offered more sales and purchases than non-local search on Google.
Online business management matters for every Business. Because to stay online. Consumers are more likely to adopt reputation management strategies in their Business. Corporate statements do not affect consumers more. And they only trust what they see and what they list from reviews.
Also, offer the best customer services to gain welcoming, optimistic consumer feedback—Independent positive reviews and comments from the existing customers. Results to influence more sales and buyers. The Business should monitor its online Reputation continuously.
Online Reputation Management Tools
Online Reputation Management regulates the online image to ensure the growth and success of your Business. These are the perfect tools to sustain your Business's online reputation management.
Reputation Ranger:
Reputation Ranger mainly focuses on four industries: Automotive Services, Restaurants and bars, Hotels and travel, and Home Services. It creates alerts for Facebook and industry-related sites.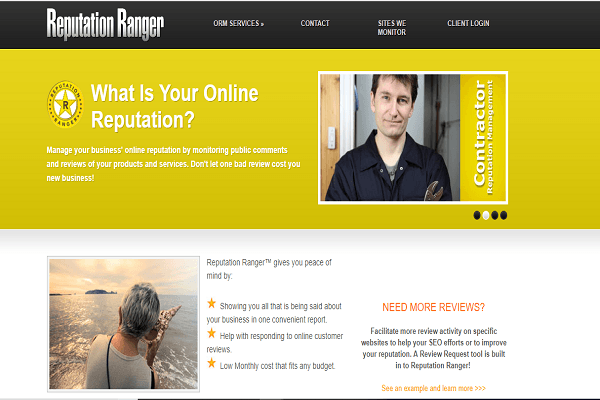 Reputology:
Reputology is one of the best online reputation management websites. The tool is designed to assess and monitor business reviews over the web. Reputology is unique from other ORM tools because of its localization feature.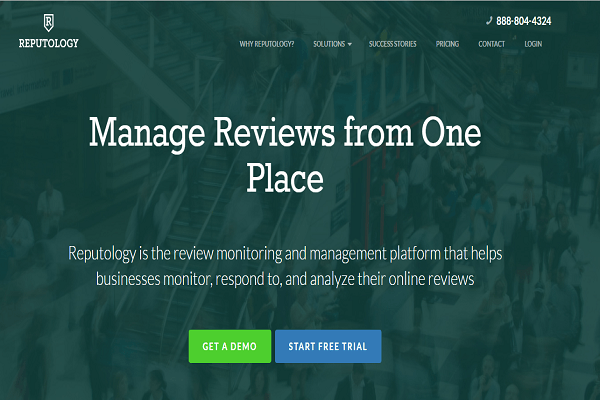 Google Alerts:
Google alerts to monitor and sends a signal whenever somebody posts something in Google by your name tag. Google Alert allows you to set up an alarm for your name tag. It may be personal or Business. You can set it for both.
Social Mention:
Social Mention web keeps an eye on your Business and quickly picks up real-time social media search and analysis. You can see your brand's name from blogs, microblogs, press, images, videos, etc. Once a selection is made, press search for the Mention. Social Mention offers you the overall search results reviews, sentiments, a score of strengths, users, sources, keywords, and hashtags.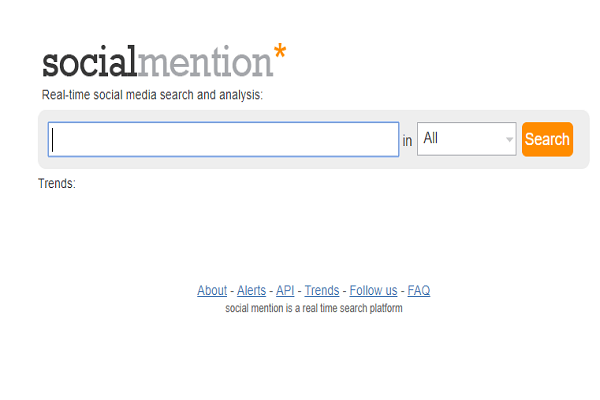 Review Push:
The best tool to analyze and monitor the online Reputation of your Business. It collects all your reviews in one place. This also offers multi-site monitoring in different areas. It helps track the competitor's market using multi-site monitoring.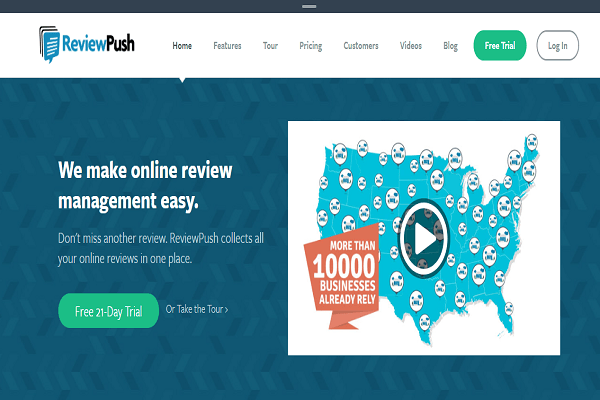 Reputation.Com:
Designed for large-scale businesses and enterprises to monitor and maximize their online Reputation with the help of comprehensive tool solutions. Online reviews, surveys, business listings, social suites, and Reputation Live are the unique services offered by the Reputation Tool.
ChatMeter:
ChatMeter is designed for companies to monitor and collect customer feedback to provide the best customer experience for multi-brand companies and agencies. Chatmeter tools allow you to spy on the local competitor's data from their activities.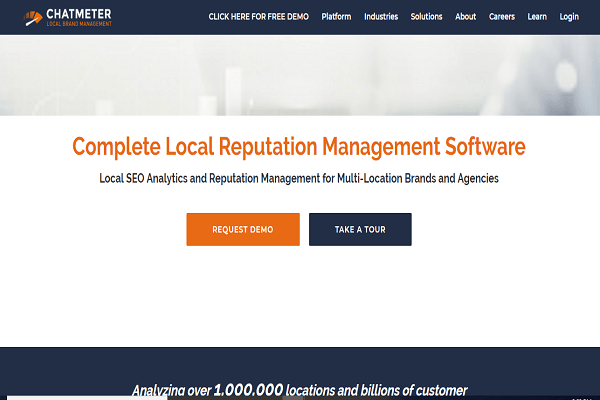 MeltWater:
Meltwater is well-known for press-related reviews, but it goes beyond the media and mixes real-time analytics and social media listings—the best tool to monitor and secure your business website's online Reputation.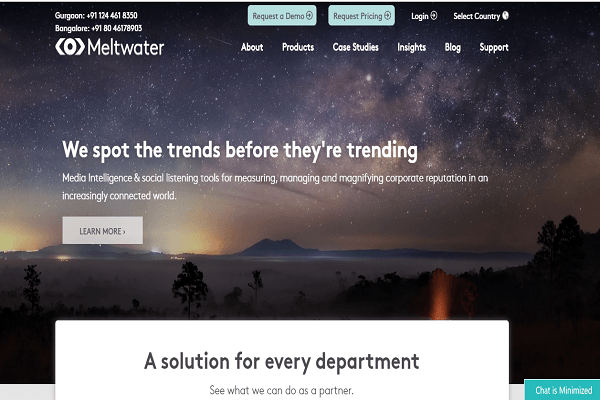 Conclusion
Online business management matters for every online Business. Consumers are more likely to trust the online review in their buying process than in their decision-making. So, every Business should participate in Online Reputation Management for incredible growth and Sales of Business.