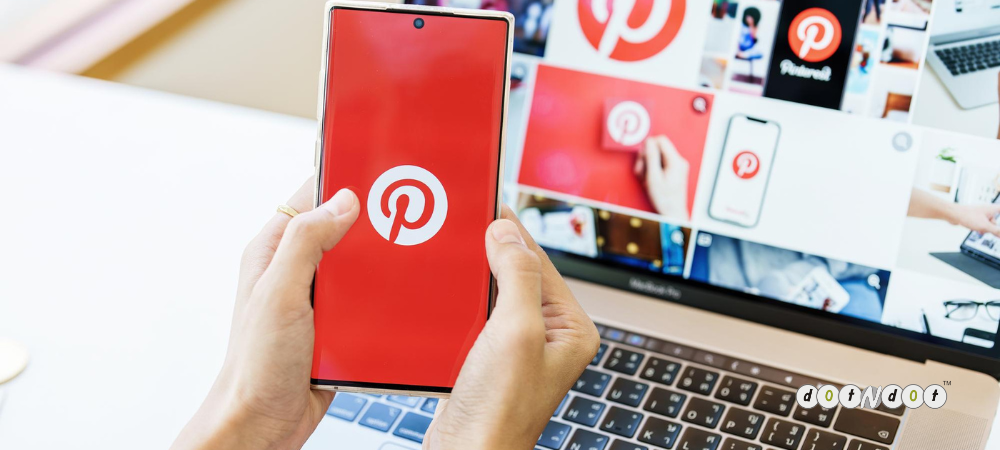 Unsurprisingly, businesses and brands use social media to market their products and services. Facebook and Twitter are not the only best tools for selling online. There are other equally practical tools, such as Pinterest. This is the Ultimate Guide to How to Use Pinterest for Pinterest Marketing.
This bookmarking tool is slowly becoming a hot favorite for many marketing businesses. In just a year, there has been an increase of more than twenty-five percent in the account of the Pinterest of companies.
There are more than seventy million total users, which is a valid reason for anyone to join Pinterest.
Sign up for a business account on Pinterest to get the maximum benefits. Having a business account can help you get there –
Different service terms and separate guidelines for commercial users
Educational marketing tools to understand and maximize the effectiveness
Access the Pinterest Analytics feature to track which strategies are working and make changes to the marketing strategies.
Pinterest also promises to introduce new tools for business accounts
Getting Started with Pinterest
Pinterest allows having two types of accounts. One is the beginners, and the other is the business account.
Set up the personal profile first and then continue to set up the business profile.
If you have a particular account, log into it and go to the business conversion page.
Enter the business name and use some keywords. Select the business category and enter the URL of your website.
Did you know?
 Out of 70 million Pinterest users, 40 million users are active on Pinterest. 
Add a picture, write the description, include your website URL, and link with Twitter, Facebook, or Google+.
Creating the perfect Pinterest helps to get more traffic to your website. Understand pins and boards.
The content you share on this platform is referred to as Pins.
Boards are how the content is Organized. Before pinning, panels need to be created.
To create the Pinterest board, go to the profile and click on the Create board button in red.
Name the board and enter the description. Also, select a category. Keep it secret so that only you can use it.
Add contributors so that they, too, can contribute pins that appear on both profiles.
Click Create to end the process; you are now ready to add pins.
Go to the board and click the add pin button to add pins. Choose from the web or the computer.
Follow the instructions and add the description. Pins can also be attached to mobile apps.
Open the profile tab and click the plus button.
Photos from the mobile phone can be added to Pinterest.
The pins must include an image or video.
Re-pinning means adding the pins of other Pinterest users to your board.
Re-pinning helps to be active on the platform if you have nothing to share.
Browse through the home feed to find a relevant pin to your business.
Types of Rich Pins
Rich pins contain more information on an image; click on a link and the description. There are different types of Rich Pins.
Place pins contain phone numbers and addresses and are perfect to be used by restaurants and other similar businesses as a map created.
Article pins are text pins with images.
Product pins allow shopping via Pinterest. These Pins show where to buy the product and the price of it, and using these Pins is a great way to convert into a purchase.
Recipe pins allow adding any recipe to the site. These show the ingredients, cooking times, etc.
Movie pins show movie details – the release date, rating, director, and actors.
The app pins Word only in limited places and with iOS apps and allows sharing and downloading apps directly.
Why Pinterest for Business?
Pinterest is an excellent platform for business to market their products. Pinterest pins can help to increase awareness and get more traffic for blogs or websites.
It can get new leads and boost sales. Pinterest is the most massive traffic driver, and multiple generations are using the platform.
It is one of the fastest-growing websites. Studies proved this platform is more efficient at generating leads than other platforms such as Twitter.
Did you know?
 Out of 70 million users on Pinterest 40 million users from the US and remaining 30 million people are from other Countries.
Whatever the type of business, this platform should be used to convert more audience into buyers.
It drives more traffic and gets more inbound links. User engagement is very high on Pinterest, integrated with Facebook profiles, etc.
SEO Tips for Pinterest
Choose a name that is SEO-friendly. Optimize the profile with relevant details, company logo, etc. Set up a board to share pins.
Link website and Pinterest to send people to the site.
Set goals for using Pinterest for business marketing. This platform can be a great lead-generation tool.
Choose the right topic for your pins by using the guided search, engaging with promoted pins, and exploring issues to launch effective Pinterest Marketing.
The optimal aspect ratio of the Pin is 600 x 900 pixels.
Use multiple colors to make the pins more attractive and get repined.
Did you know?
 Pinterest has 150 million active users Globally. 
Rather than pushing commercial messages, pins must be of some value to the audience.
Pin frequently
Measure the performance
Include text as an overlay to get ranked well.
Grow flowing by inviting relevant Pinterest influencers.
Pinterest is becoming the most valuable and profitable channel for marketers. With its many users, it can be an excellent alternative to Google or Facebook. Pinterest Marketing is going viral day by day.
Best Pinterest Tools
Pinterest is a helpful add-on for your websites where you can easily do Pinterest Marketing. It will help make sure that the strategy you are implementing works. Let us discuss some Pinterest Tools that allow you to target successful Pinterest Marketing.
Pinterest scheduling and dashboards
Tailwind:
Tailwind can only be used for Pinterest and Instagram. The main feature is to schedule posts on Pinterest and Instagram. And analytics to track your Pinterest activity.
Viraltag:
The main feature is that you can schedule images on Pinterest, Twitter, Instagram, Tumblr, Facebook, and Linkedin. To simplify the sharing of visuals, It integrates with Canva, Dropbox, Flickr, etc.,
ViralWoot:
It was formerly called Pinwoot. You can schedule posts on Pinterest and Instagram. It helps you find Pinterest Influencers.
Coschedule:
Coschedule lets you schedule posts to Pinterest, Facebook, Tumblr, Google+, Twitter, Linkedin, and Instagram.
It is easy to use editorial calendars to view all updates in one place.
Broadbooster:
Broardbooster makes it easy to contribute to other group boards and manage your group boards. It lets you schedule pins to Pinterest.
Tools for growing your community
Pinvolve:
It takes your latest pins, Instagram photos, and Facebook posts and displays them on your page. And it automatically shares your Pinterest pins on Facebook.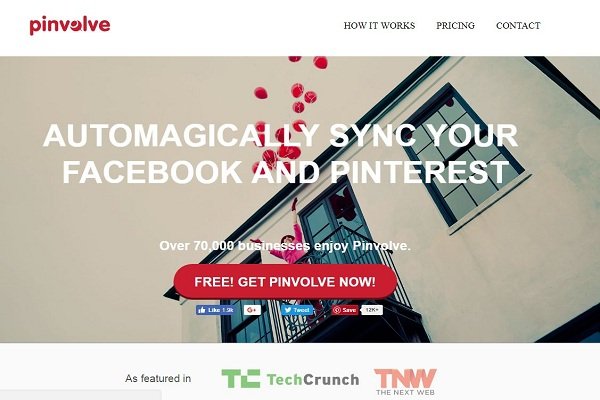 PinAlerts:
It takes your latest pins, Instagram photos, and Facebook posts and displays them on your pages. And another feature automatically shares your Pinterest pins on Facebook.
PinGroupie:
A Directory of Pinterest group boards that helps you quickly find group boards in any category.
Loop88:
This Pinterest tool connected Pinterest influencers- those with first followers and engaged audiences with advertisers and brands who want to share their message on Pinterest.
Pinterest tools for your website
Digg WordPress Plugin:
Having a natural way for readers to share on Pinterest is a great benefit. This plugin inserts social share links at the top or bottom of each post.
SumoMe Image Sharer:
SumoMe Image Sharer helps you display Pin It and other share buttons on any website. The image sharer button makes it easy for visitors to share images on the site and blog to Pinterest, Facebook, Twitter, and Yummly.
Pinterest Widgets:
Pinterest Widgets create buttons and widgets that you can add to your website or app. There are five types of devices. They are The Pin It Button, Follow Button, Pin Widget, Profile Widget, and Board Widget.
Image creation tools
Pinstamatic:
It automatically builds the image for you; then, you can share it with Pinterest. Using Pinstamatic, you can post quotes and website screenshots, sticky notes, music clips, map locations, Twitter profiles, the latest Tweets, and calendar dates.
Share as an image:
Sharing as an image lets you build a picture from text. The app aims to provide a way to insert photos into conversations instead of just URLs. Marketing uses this tool as the idea is the primary source for Pinterest.
Canva:
Canva has a readymade Pinterest template s with preset dimensions to help you quickly create images for Pinterest and other social media.
Stencil:
The main feature is quickly adding quotes to your images within the tool. It accesses 850,0000+ background images, 200,000+ icons, and graphics.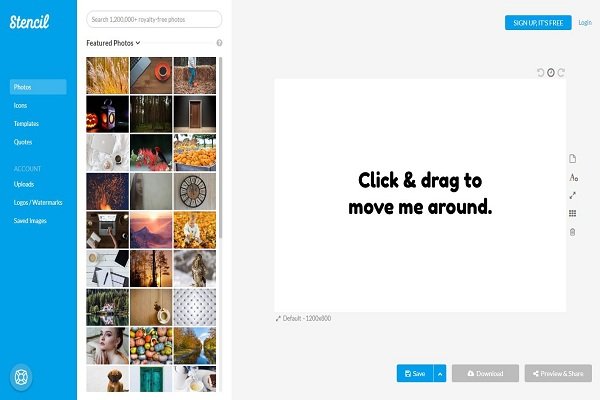 PicMonkey:
It has to create or edit engaging visual content for Pinterest and other social media channels in minutes. Another feature is directly sharing your visual content on Pinterest, Facebook, Twitter, Flickr, Tumblr, and We Heart It.
Pablo:
It lets you easily modify and schedule your visual content on Pinterest and other keywords connected to your buffer account. It accesses 600,00+ images.
Adobe Spark:
It lets you create content both on your desktop and your mobile device. Several integrations of theme, theme-free images, and palettes make designing buffer images a piece of cake.
Piktochart:
It has over 5oo templates that make it easy to design infographics. It can quickly add charts, photos, maps, and icons.
Venngage:
Templates, charts, and icons that simplify infographic creation. It is easy to use the drag & drop editor.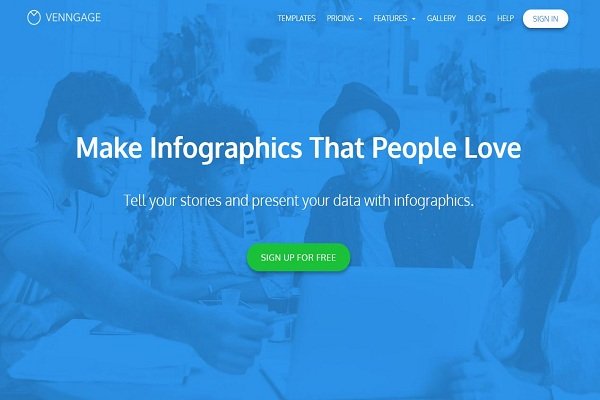 Photoshop:
It has an advanced feature to help you create professional-looking images for Pinterest and other social media channels. The only drawback is that understanding all the features requires a lot of training and practice.
Illustrator:
It can be created and modified with unique vector graphics for Pinterest and other social media channels. Several features and fonts help you create professional-looking images.
Snagit:
There are several options to simplify taking attractive screenshots of your screen. Line, Arrow, Callout, Pen, and more tools to modify screenshots.
Awesome Screenshot:
It has extensions available for Chrome, Firefox, and Safari to take screenshots of any Web page. Also, it has several tools to add annotations to your screenshots.
Quozio:
In Quozio, creating a quote from the ready templates is easy. The content and author type are to be needed. Quozio works both as a web app and as a bookmarklet.
Page2Images:
This tool is convenient; it takes a full-screen picture of a web page and lets you download it easily or add it to Pinterest.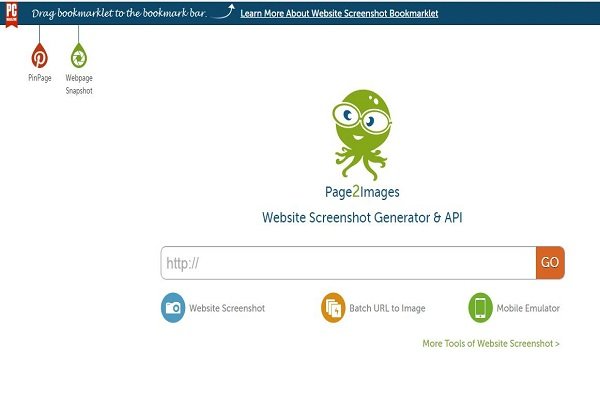 Posterpin:
Customize the poster with readymade templates, and you can upload your picture. You can keep the border, remove it, or create a text-only sign with Posterpin. All these can be previewed before saving them to your device.
Pinwords:
It is another handy tool to quickly create a quote by uploading their picture or using the templates instead. You may replace and change the font color. It is entirely sophisticated for a free tool.
Over:
The Over app lets you choose and customize any image with text, fonts, colors, and type sizes.
Pin It buttons for the website.
Sumome:
It helps display the Pin It button and sharing buttons on any website. Image share buttons make it easy to share images on your website and blog to Pinterest, Facebook, Twitter, and Yummly.
Shareaholic:
It adds the regular Pin It and image Pin It buttons to your images. Social analytics helps find popular content, top referring social networks, and influential sharers.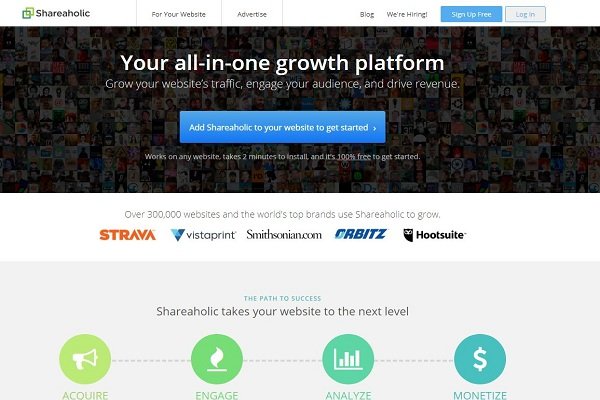 Pinterest Contest Tools
Wishpond:
It has everything required to run your Pinterest contests. Also, you can create landing pages, collect entries, and even send emails.
Woobox:
It helps to create Pin to win contests. Also, you can create landing pages with it and promote your competition on your website, blog, and social media.
Pinterest analytics tools
Pinterest Analytics:
It tracks both the Pinterest page and your website. It helps you quickly find your best-performing pins.
Quantity:
This Quintly analyses your Pinterest, Instagram, Facebook, Twitter, YouTube, Linkedin, and Google+ accounts. It compares your Pinterest presence against your presence on other networks and your competitors.
True Social Metrics:
It has detailed analytics for Pinterest, Twitter, Facebook, Google+, WordPress, YouTube, Linkedin, Tumblr, Instagram, Slideshare, Vimeo, and Vine. The use of this Pinterest Marketing tool will reach the brand expectations.
Curalate:
It has image tracking and analytics to see how your images perform on Pinterest, Facebook, Instagram, and Tumblr.Schedules posts on Pinterest and Instagram.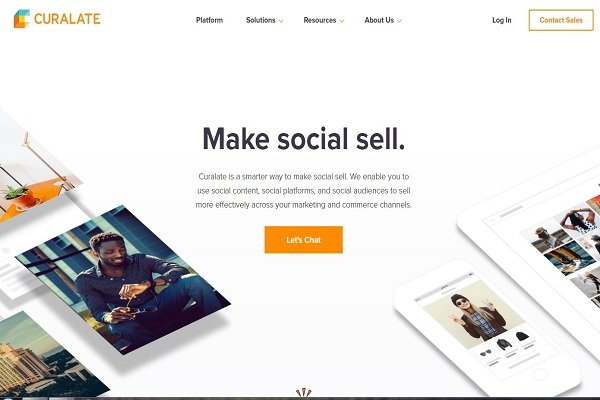 Cyfe:
It analyses your presence on Pinterest and various other platforms. Cyfe is very affordable.
Infographics Creation Tools
Posts:
Postris is a simple interface to help you to stay on top of your Pinterest trends. The service is free to use and lists the most popular pinners, boards, and pins.
Wisestamp:
It lets you create personalized email signatures for your web-based email accounts. Even though it's not specific to Pinterest, you can add a dynamic follow button for your Pinterest page so that recipients of your email will see it and support you directly from the email.
Piqora:
It analytics for Pinterest, Instagram, and Tumblr. Piqora offers a plethora of features. It allows tracking contests and promotions on Pinterest, managing content, scheduling pins, identifying and connecting with clear pine, and measuring.
Reach:
It analytics to track and measure results for Pinterest, Twitter, Facebook, and Tumblr. Also, it can post four social media accounts for free.
PinFollow:
Using PinFollow quickly helps you discover which pinners are not following you back. Here, a Pinterest account suspending the pinners follow is considered rude, or mass pinners are to be taken.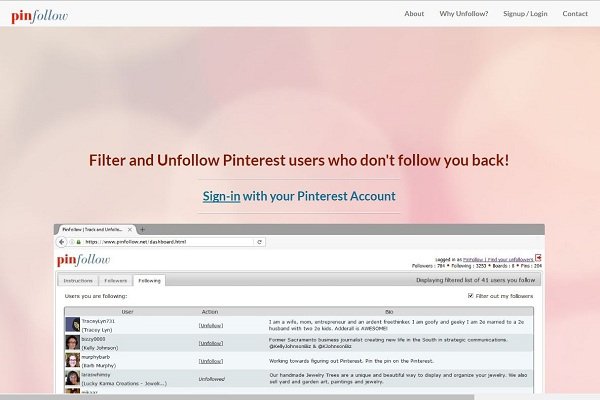 Picmarkr-to adds watermarks:
PicMarkr lets you upload pictures and add a custom watermark to protect your copyrights. You can also add text, images, or tiled watermarks.
To Capture a Website Screenshot
URL2PIN.IT:
Insert the web link to generate the web preview as a screenshot to be pinned to Pinterest. The Pinterest followers to check out can recommend a website of your choice. It can be one of the best Pinterest marketing tools.
ShotPin:
This Shotpin browser extension allows you to take a screenshot from a web page quickly and crop it. ShotPin is a perfect solution for blog posts with no images or when the blog images are too small for pinning. Plus, it also allows you to Pin PDF files. However, this is only enabled for the Chrome browser.
Online Photo Editors
Lunapic:
It has multifunctional photo effects to create animation or blend photos. That's why it is known as Lunapic, a web-based photo editor. Collages, combined with unique photo effects and 3D cubes, are possible in this.
Pixlr:
Pixlr is a free image editing software that you can use directly in your browser, with no download required.
It's just like a more straightforward 'Photoshop' tool with features: filters, layers, adjustments, and much more!
FotoFlexer:
FotoFlexer is fun and easy to use. Upload your photos from various social networking sites and start editing. You can beautify, decorate, distort, and apply multiple effects to your picture. You may adjust the size and click on an area to use the results quickly; the 'basic' option is enough for any pinners.
Ipiccy:
iPiccy is your online photo editor if you do not have complicated customization. Navigating from one setting or effect to another is easy.
Ribbet:
Ribbet is very similar to iPiccy, including some features like touch-ups, stickers, effects, and frames. You need to register first; otherwise, you can choose iPiccy.
For Fun and Entertainment
ImgFlip Chart:
ImgFlip Chart to apply humor on charts and make it fun to try. All you need to do is add the text and adjust the portion of the table.
Pin Deal from tab site It encourages your fans or visitors to 'Pin' your promotion on Pinterest. They will be shown the discount code to be eligible for a special offer.
Miscellaneous Pinterest Tools
IFTTT:
It lets you integrate Pinterest with other services. You can get it to automatically perform a task/activity in another benefit when you show an action on Pinterest.
Zapier:
It integrates Pinterest with other regular and professional services. It has very few Pinterest integrations.