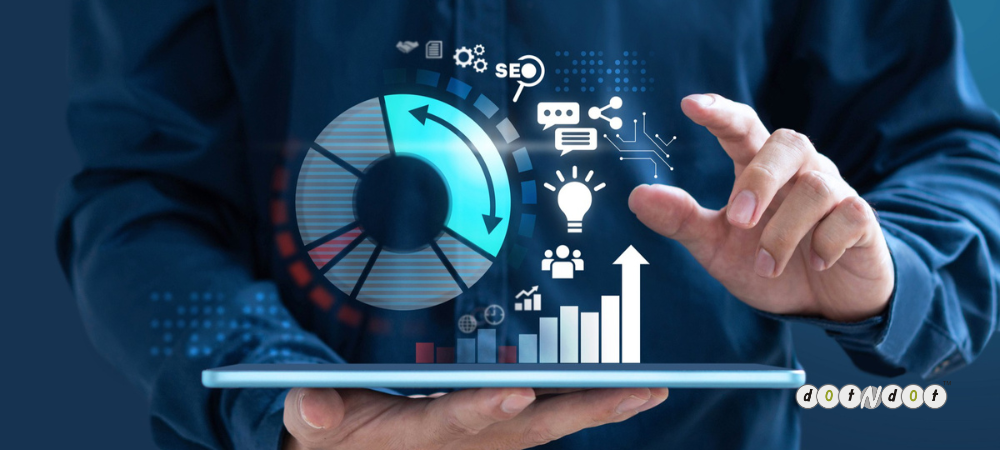 Inbound Marketing is a fascinating topic to discuss now that everyone should know about the circle of one's marketing strategy.
Do you ever think about the factors included in inbound marketing?
Of course, you became an expert in doing ultimate marketing to promote products or services.
What is the purpose of Inbound Marketing?
Inbound Marketing:
Combining multiple marketing strategies like SEO optimization, social media marketing, influencer marketing, and content marketing is highly responsible for influencing the audiences to become customers to buy the products or services.
It will be the same premise for a marketer, advertisers, or publishers with no failure in selling.
Outbound marketing is the technique by which marketers try to find customers. In contrast, inbound marketing is to attract the customer and engage them.
Did you Know?
This delivers more than 54% leads than Traditional Outbound marketing.
This type of marketing helps attract potential buyers. Blogs, SEO, social media, or content marketing are used for inbound marketing.
It has become popular in recent years. This is because buyers now control the sales process, and marketers can use this to spread brand awareness and increase conversions.
This technique, when used right, will educate, inform, entertain the audience and make the marketing campaign to drive leads and sales a big success.
Who should use inbound marketing?
It can work wonders for most B2B marketers. Marketers use different types of content and various platforms to reach their target audience in every sales cycle stage.
In contrast to sending emails or ads to the buyers, inbound marketing content like infographics, blog posts, and social media profiles for the brand are created to bring in customers.
Marketers should create search-friendly content and promote it through social media.
Buyers today demand a personalized relationship with the brands. Brands must know what every customer wants, their names, etc.
Therefore, marketers should try to build strong relationships with the customers. At the same time, other marketing strategies should not be ignored.
Why inbound marketing
It direct emails sent to prospective customers who will never open. A large percentage of people do not watch the commercials played on television.
Reaching prospects under 40 years of age with outbound marketing is not possible. It helps in such a situation.
There are many benefits to using this. It can influence purchases, shape brand preferences, generate shares and incoming links, help in SEO, increase brand awareness, and help customers engage with the brand.
Compared to traditional marketing, inbound marketing can generate qualified leads if efficiently used.
Inbound Marketing Campaign Elements
There is a need to incorporate the following elements in the marketing campaign.
Search engine optimization should be an integral part of it for valid results. Use effective keywords and follow best SEO practices to ensure your content is visible to the right audience to attract suitable leads.
Blogging is the most used form of inbound marketing. Blogging can drive traffic and nurture leads.
Did you Know?
More than 67% leads generated by B2B business marketing through Blogs.
Social media has become an excellent platform for sharing information. It is wise to utilize social media communities such as Facebook, Twitter, etc., to promote and market the brand.
Have a great call to an action plan, in which you will ask the audience to perform an action that will be valuable to your business.
Getting Started with Inbound Marketing
The more effort you put into it, the better you will get in return.
To get started, first, identify the target audience.
Then, decide what form of inbound marketing you want to experiment with.
Choose the delivery platform. And create a content calendar.
Stick to the schedule to keep the audience engaged.
Do not just focus on selling your products or services.
Create content to help solve the customer's problems.
Do not compromise on quality for quantity.
Create content that educates and provides value to the customer.
If the right content is created, it will be shared, increasing reach, awareness, and leads.
Did you Know?
82% of the marketers who has a blog can get a positive ROI from Inbound marketing.
Low-quality and illegal substances can damage the online reputation of the brand.
Also, take time to analyze the content marketing strategy.
Find out what is working and what is not.
Understand how effective the inbound marketing efforts are and make changes to improve them.
Inbound marketing benefits
Small businesses can benefit a lot from inbound marketing. Especially when the marketing budget is insufficient, it can help to have a higher ROI. Here are the benefits of it.
Compared to outbound marketing, it generates leads in a much cheaper manner. So, this technique is handy for businesses that have small marketing budgets.
The very goal of it is to connect with the customers. When you use the blogging tool pro, create great content, and follow the best SEO practices, then the rank of the blog will increase, and traffic will continue to flow for a long time.
This helps in reaching a new audience.
The results of inbound marketing are immediate. It is possible with inbound marketing that people looking to buy a product will access your content, know everything about it, and buy it.
Increasing sales is not always the goal of it. Building the brand name and creating awareness is also possible with it. Indirectly, this will generate leads and increase sales.
Regardless of size and type, every company should realize that the inbound market is not new. If you have an online presence and are trying to increase traffic and generate new leads, then you follow inbound marketing.
Though this is cost-effective, getting results from inbound marketing is not easy. Time and effort need to be invested in getting the best results. Inbound marketing stays, and following the latest trends is necessary to be ahead of the competitors.
Conclusion:
When you have firmly decided to be the one at the top to promote your tools or services that rap the name of your brand, that inspires the startups.