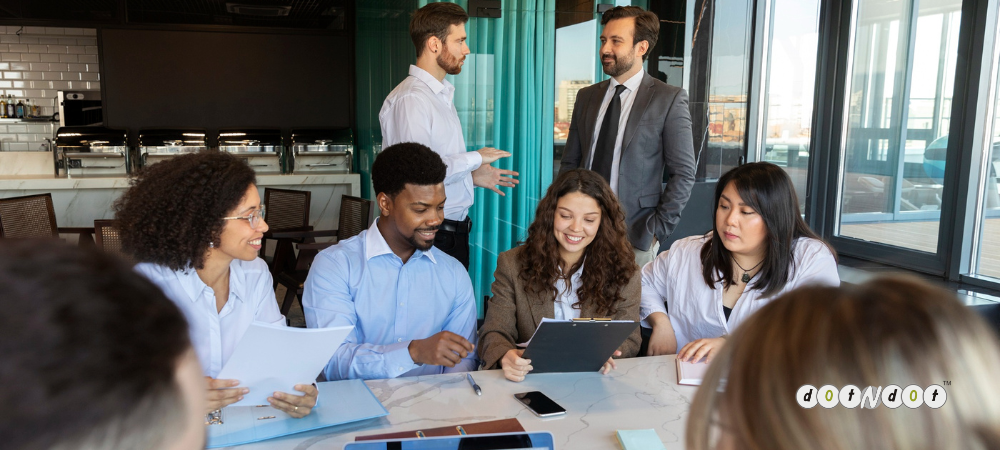 Do you want to boost your business branding? Then, be in touch with the 'Lead Generation' concept.
Are you becoming the bug to crawl the strategies to reach relevant and genuine customers through your brand?
Why don't you try the simple and beneficial one like 'Lead Generation'?
Lead Generation
Lead generation can extract customers' interests, which will be the projection of considering the intended products and services. Marketing lead generation is mainly responsible for boosting the business category that precisely reaches the targeted customers.
Lead Generation Best Practices
Creating content that stimulates your buyers and is high quality will automatically build the trust to merge.
Generate call-to-action, which can hold the details or activity of the user through one click. Lead generation can be the more workable tactic to have lead generation.
Use social media platforms to establish paid advertising, which can frame the revenue of your particular website. The call-to-action method can drain more engagement for your site, quickly attracting the targeted ones.
Launch testimonials that exist in real-time, which can quickly hook the users with firm reliance.
Did you know?
The Success of Marketing is more important than the Success of your business, Let us focus on How Exactly marketers are approaching the today's Lead generation.
Cent percent should remember to optimize the more flexible content on mobile as it is the most usable device for all. No one has left to use the mobile to read the content.
Launch the compelling landing page with the final layout and amazing headlines that can be unique from others.
B2B Lead Generation Tools for Small Businesses
Lead Generation brings potential customers to your marketing funnel. Where they eventually become a customer. Lead generation captures the interest and, ideally, the contact information of a potential business customer. It is the first step in building a relationship with a potential customer or client.
Marketo
In Marketo, a lead is a qualified prospect starting to exhibit buying behavior.
Pardot
Pardot can empower its operations team and drive greater alignment between its sales and marketing to create a better customer journey.
Eloqua
Eloqua is the category of defining marketing automation leader and provider of best practices expertise for marketers worldwide.
Customer.io
A light integration sends the Customer.io customer behavior data from your web or mobile app. It also increases engagement, revenue, and customer success.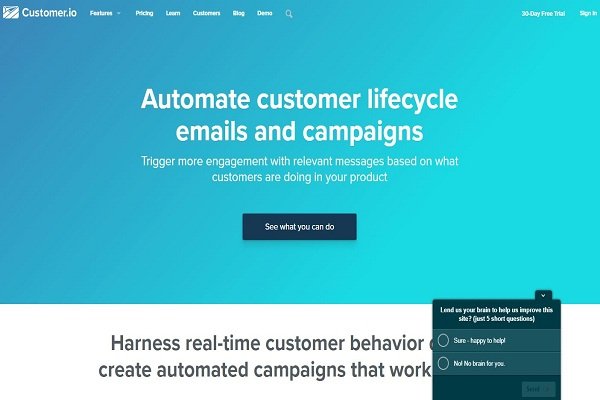 Hubspot
Hubspot is used to identify the weak spots in which you lose customers due to a lack of information or a misapplied marketing strategy. It will allow you to maximize your success rate with current leads and provide the information to determine which charge-generation endeavors are most active.
AdRoll
AdRoll, as the name itself, defines building the brand through its capability.
Pica9
By executing your brand locally and ensuring compliance globally, the campaign driven by Pica9 makes life comfortable and accessible for everyone in the marketing value chain.
Did you know?
Identify the Problems why Your Small business is not generating Leeds and Fix it with trendy Lead Generation Techniques. 
Canterris
Canterris is one of the most effective Internet marketing solutions for businesses of every size. Canterris is an excellent platform for robust lead generation and lead nurturing.
Bremy
Bremy is widely famous for its superior marketing workflow and publishing solutions. Streamlined video proofing with multi-user collaboration is one of Bremy's critical features.
OutMarket
OutMarket can support SEO, PR, email social, SEO, and email PR, which analytics, built-in CRM, and automation can hold. OutMarket has now collaborated with I contact.
BuzzBuilderPro
BuzzBuilder is a content marketing and lead generation tool that helps digital marketers in their online marketing campaigns. BuzzBuilderPro assists in the creation of compelling content to attract new customers.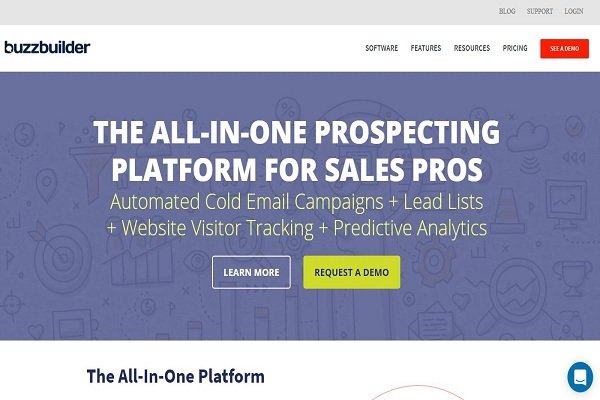 Salesfusion
Salesfusion was designed for a B2B marketer; the interface was recently redesigned to increase efficiency and adapt to the workflow and needs of the individual user.
Genoo
Genoo's diversified platform helps users build marketing strategies, content, and conversations. The full-featured content management system(CMS) is one of the critical features of this Genoo.
Bizible
Bizible is the marketing attribution and reporting solution. It enables B2B companies to understand better exactly how their marketing is driving revenue so that they can make the best decisions.
eTrigue
eTrigue is a frequently used tool and is one of the most complex online marketing resources. It allows for tracking qualified leads and nurturing them with its excellent functionalities.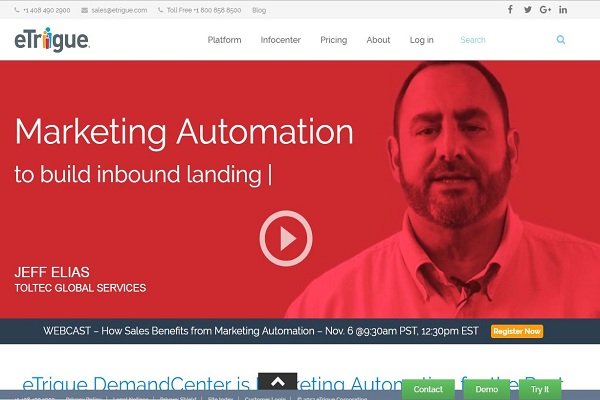 Allocadia
Allocadia radically transforms how marketers do business. Marketing Performance Management(MPM) leaders help marketers thoughtfully allocate their spending, make informed decisions, and drive revenue.
Sales Engine International
Sales Engine Media is one of the leading agencies in content and inbound marketing. Sales engine media helps us to develop high content and promote it with incoming and outbound campaigns to generate leads for your sales team.
ONTRAPORT
ONTRAPORT is a business automation software developer assisting small businesses and entrepreneurs.
LeadSquared
LeadSquared is a complete marketing automation and CRM system for every business. It helps us control our analytics, lead capture, sales, and lead management.
MarcomCentral
It manages and customizes marketing content across our entire organization. Control your brand and distribute any asset of any kind anywhere. MarcomCentral is a convenient tool for content marketing in the industry.
Ambassador
It is the most trending referral marketing platform.
Integrate
Integrate software is one of the unique online marketing resources by which we can scale our demand generation strategies.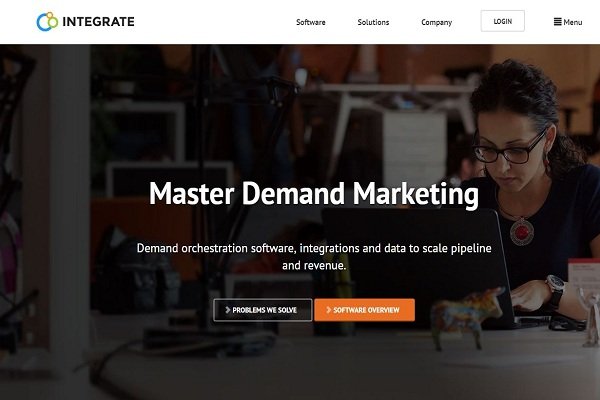 BrandMaker
It is the marketing software that can improve a team's efficiency and impact by maintaining brand guidelines, communicating department plans, and managing overall spending.
BuzzPortal
BuzzPortal is on the top list of online marketing resources. It's one of the best inbound and outbound marketing automation tools.
Active Conversion
It is precisely designed to help the industrial sector. It is one of the most diversified systems for sales and marketing automation if you are in the industrial business.
CommuniGator
CommuniGator is a provider of digital marketing software specializing in marketing automation.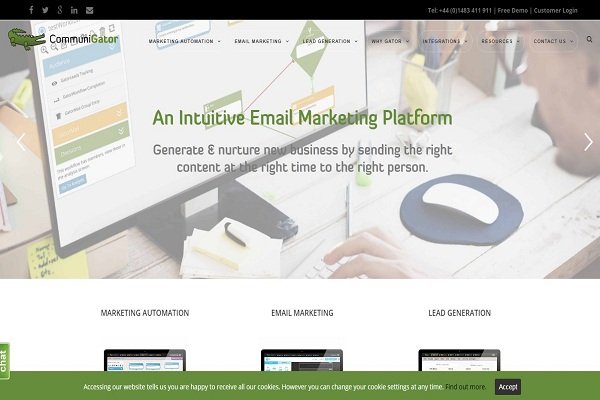 Agillic
It enables agencies and marketing service providers to execute, trigger, and personalize strategies at their best.
Aprix Solutions
It helps us to plan, execute, monitor, and evaluate marketing campaigns and projects online.
Distribution
The distribution offers multi-channel marketing automation to prominent brands in regulated industries that streamlines marketing efficiencies and maintains brand control.
Collateral
The design strategies, consulting, and branding in an automated form are generated primarily for material production and distribution sectors.
Cascade
Cascade achieves your goals faster and helps you plan, execute, and track your strategy with the leading strategy execution platform.
Gravity Factor
Gravity Factor enables mid-market and B2B marketers to quickly improve and execute their marketing efforts.
Bronto
Bronto is a perfect choice for those looking for online marketing resources for E-commerce businesses. It can accelerate revenue growth through Email, mobile, and social campaigns using this platform.
GreenRope
GreenRope is a compelling marketing automation software focused on small businesses. It provides an excellent CRM and an asset of online marketing resources for the users.
NextBee
NextBee is one of the most excellent internet marketing resources for savvy marketers worldwide. It also helps the users to overcome challenging ROI targets smoothly.
Zoho
It is an operating system for your business. And a revolutionary all-in-one suite to run your entire business.
Active Campaign
It has powerful email marketing functions, sales CRM, and marketing automation features.
ConstantContact
It is easy to use the function to make it a top-notch marketing automation tool for every marketer.
MailChimp
MailChimp provides marketing automation for e-commerce businesses, sends beautiful emails, connects your e-commerce store, advertises, and builds your brand.
Asana
Asana is one of the most cooling internet marketing resources that helps excellent companies bring outstanding results.
Gliffy
Gliffy is one of the most professional internet marketing resources, offering excellent flowcharts, UML diagrams, wireframes, and more.
Jumplead
Jumplead is very useful for those looking for an automation tool that can easily convert your valuable traffic.
SimplyCast
It offers a variety of automated marketing features that make your entire marketing operation centralized and well-organized.
Drip
Drip is one of the newest internet marketing automation companies that offers a refund to its users. It is the most beneficial internet resource for businesses and individuals—a great tool to give a try.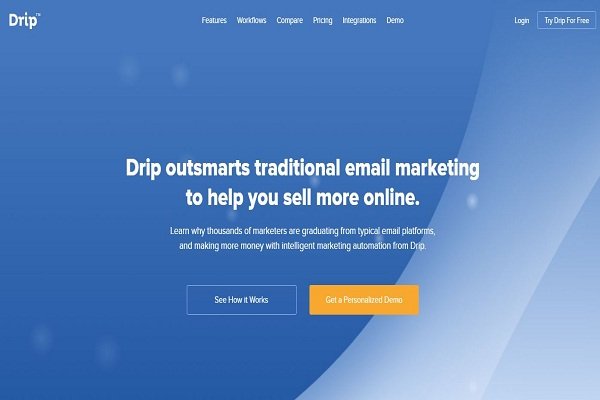 Kentico
Kentico offers an all-in-one solution to your marketing needs and products in multiple currencies, which makes its global acceptance dynamic.
Leadsius
Leadsius is the right option for a platform that allows limitless functionalities.
Kahuna
Kahuna is a viral marketing automation tool that lets you experience a new level of customer engagement.
Demandbase
DemandBase allows users to bring amazingly higher results through account-based marketing. It also provides for creating magnetic engagement that draws your audience into the targeted funnel.
These are the above B2B Lead generation tools, which benefit every small business. Here, we have covered all types of online marketing resources for users.
Top 10 CRM Tools Small Business Owners Need to Know
CRM is nothing but Customer Relationship Management.CRM has been a valuable tool for managing customer interactions and plays a leading role with the primary goal of enhancing and improving the customer's relationship with the company.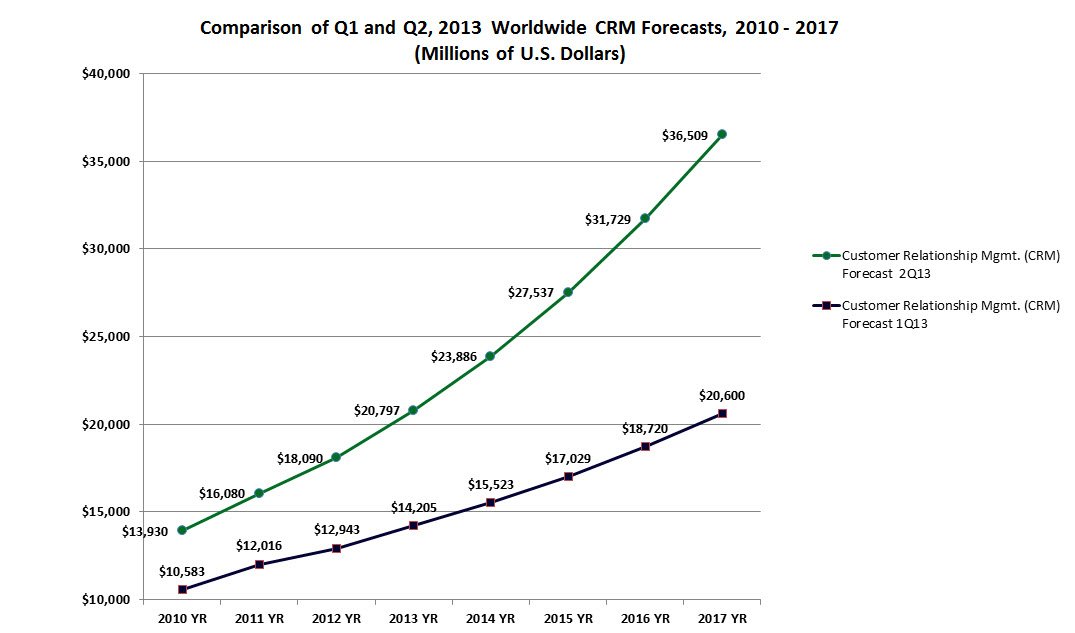 Image Source: Forbes
Pipedrive
It suits those who are more visual and prefer to see things laid out only on screen. The interface is easy to use and allows focusing on the right prospects or clients at the right time.
SugarCRM
The dominant CRM software integrates sales, marketing, and employee tracking.
Scoro
Scoro helps manage your entire business within a single solution and helps plan and track your work with unlimited projects.
Salesforce
Salesforce is the best CRM software for small businesses. It has everything you need for cloud-based CRM software. Also, it has many features that point to a low business price.
Highrise
Highrise helps you to manage three critical areas of your business. i.e., contacts, tasks, and communications.
Did you know?
Mobile, Claude, Security, and CRM are the top tech Lead Generation tools for Small Business.
Insightly
Insightly has an incredible project management feature that helps small businesses stay organized. It has a frequently updated mobile app that lets you view and edit your CRM records.
Infusionsoft
It helps your business manage the sales process and capture more leads.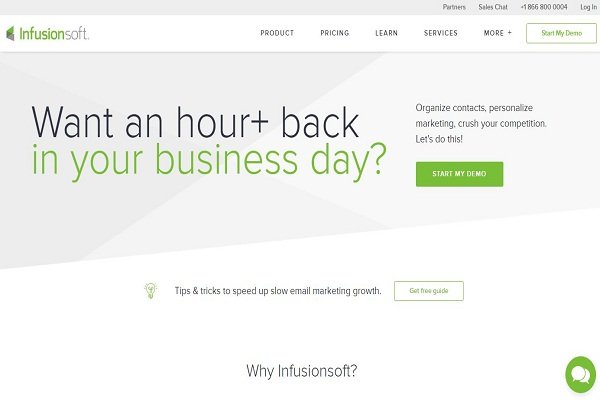 Freshdesk
It is one of the cheerleaders of the Indian startup community, and it has been on an acquisition spree over the last 12 months. It made its 5th acquisition in April by buying Airwoot.
Zoho CRM
Zoho CRM is best for highly customized CRM and phone integration. The main feature is tailored with lots of custom fields & workflow "triggers."
BPM' online
BPM' online is a cloud-based software that merges customer relationship management with business process management capabilities.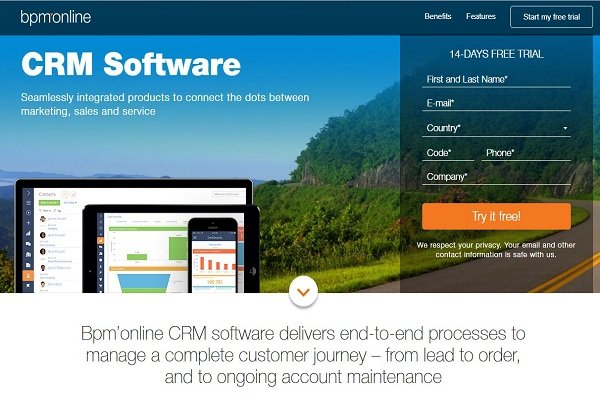 Hubspot CRM
Hubspot CRM automatically tracks customer interactions in an email, across social media, or on a call.
Apptivo CRM
Apptivo CRM is part of Apptivo's suite of business solutions. It combines contact and leads management with project management and marketing software to help your business connect better with customers.
NetSuite CRM
NetSuite CRM tracks leads through each step of the customer lifecycle, from Lead generation to prospect nurturing, sales ordering, fulfillment, and support.
PipelineDeals
It allows users to manage their contacts, qualify leads, and track information and deals within a single, cloud-based program.
Base
It enhances your sales team's processes, productivity, and pipeline visibility.
Microsoft Dynamics 365
Dynamics 365 is a combination of ERP and CRM. Dynamic 365 is a cloud-based ERP, and CRM is an enterprise system. It was launched through Microsoft for maximum flexibility and extensibility.
Nimble
Nimble automatically syncs with all contact data across multiple channels, including social media, and updates with relevant prospect and customer information from dozens of data sources.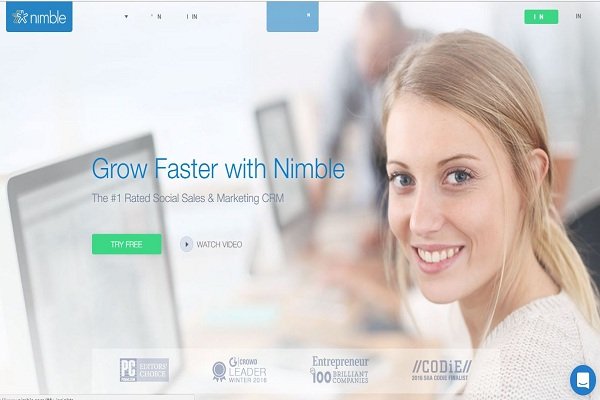 Fieldbook
Fieldbook CRM is an online customer relationship management designed for startups, consultants, and agencies.
Did you know?
Customer Relationship management has given the priority in Small Business, But only 29% of CRM System Use in Business.
Instream
Instream is a business relations management platform that can manage leads and change them into business relations.
Less Annoying CRM
It is designed specifically for small businesses. It also manages contacts, tracks leads, and stays on top of follow-ups.
Capsule CRM
Capsule CRM builds strong relationships with the customer to make more sales and save time.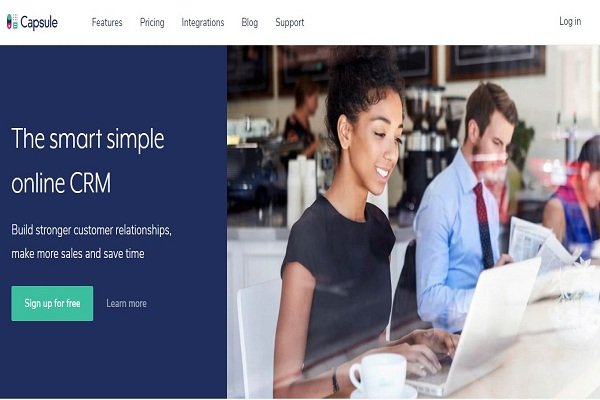 Accelo
Accelo is the only sales and marketing platform built specifically for professionals. It is used to focus on meaningful client relationships.
Fresh sales
This design is for your company. It contains reliable lead-capturing, qualifying, and event-tracking tools.
Workbook
The workbook is a web-based CRM designed for small and medium businesses. It has the functionality to support marketing, sales, and service activities and offers features such as online lead capture, customer management, and case management.
Sales Nexus
It was designed to provide a way for a business to measure and analyze outstanding sales and customer information. It is an online CRM feature with an email marketing application.
Teamwox
It brings powerful business tools to small businesses. Along with CRM, it also helps you manage teams, tasks, service desks, and other areas of your business.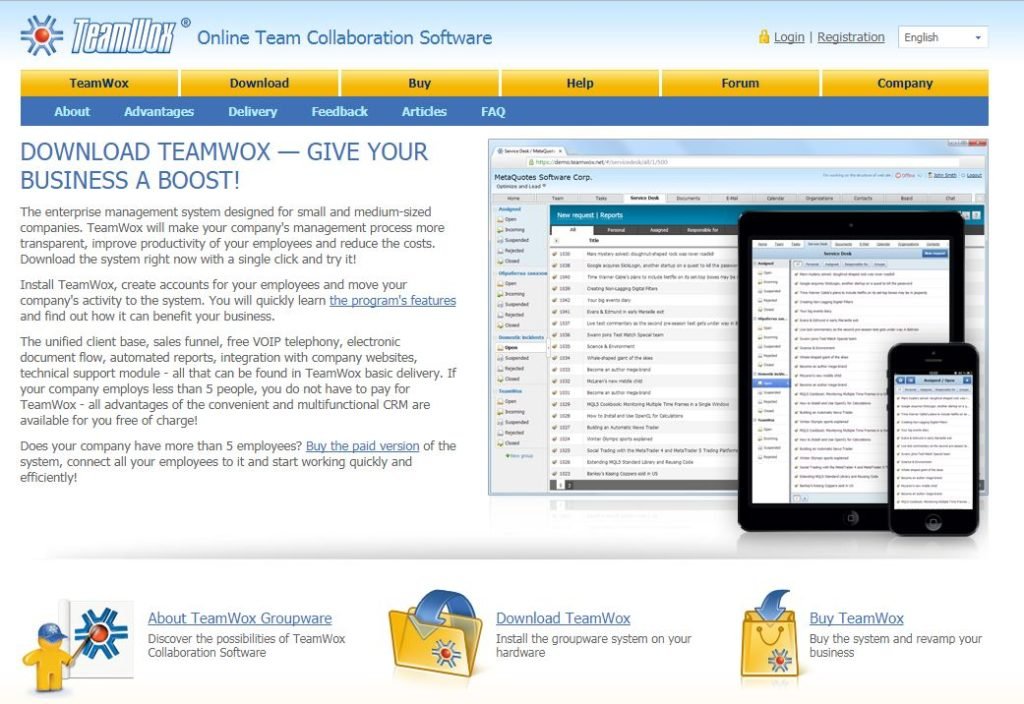 Maximizer CRM
This software tracks every contact & communication in a secure, searchable, centralized address book. And Standardize & automate your existing processes.
Act
Act! It is the ultimate flexibility to meet your payment, deployment, and access needs.
Oracle Siebel CRM
This technology provides the service framework to support Siebel Applications. It delivers development, diagnostic, integration, productivity, and mobile services solutions.
Interakt
It is the process of simplifying customer data analysis, marketing, and support. It is an all-in-one customer engagement program.
Canva:
It is a web-based tool. Most obviously, users with no design skills can design as experts.
Moreover, it is free to use. Just go on using this tool to make your data visualization more effective.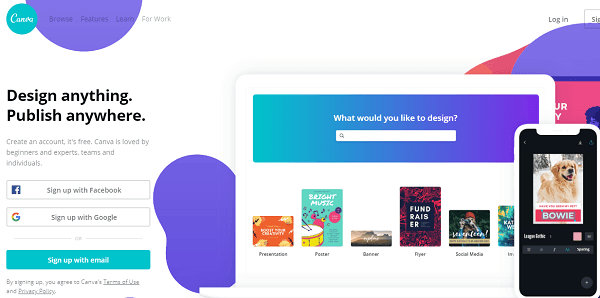 Frame Box:
It is also a web-based tool that helps to sketch and share content. The frame box is one of the best BI mock-ups and storyboard tools.
The only thing is that it is an image-oriented tool where you need to forget the advanced charts.
Adioma:
By using the Adioma tool, we can create infographics. It is a cloud-based tool. You can display graphs and charts.
Moreover, we can create custom-looking infographics to display your data, though you have less flexibility with graphs and charts.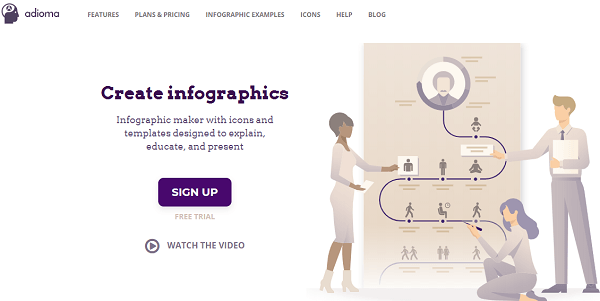 Protoshare:
Protoshare is a web UI design app. It helps to build storyboards and build BI wireframes. It is a browser-based drag-and-drop interface.
It is suitable for the implementation of prototyping data visualization with clients. Also, it doesn't seem that it supports charts.
You can go for a 30-day free trial; the monthly subscription is between $29 and $59.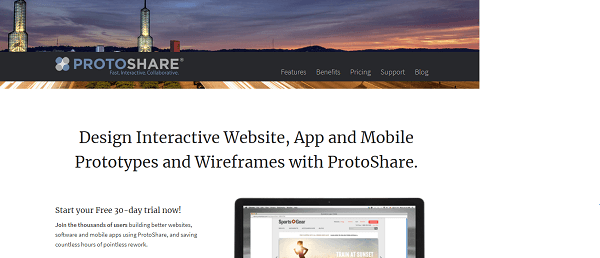 Pencil Project:
Pencil Project is the newest prototyping tool, free and open-source. By using this tool, you can target Android and iOS devices.
This tool helps to link the items between its user community and drawings.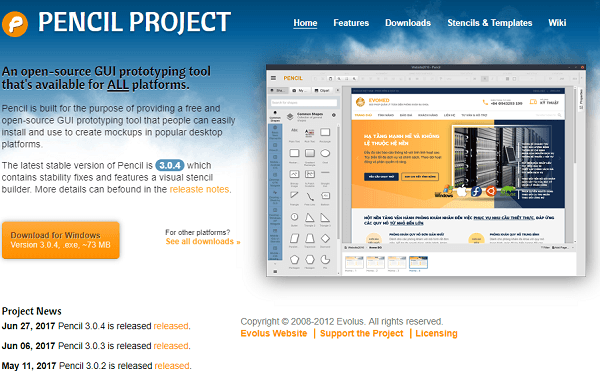 Gliffy:
Gliffy is an HTML5 user interface that supports the concept of quick analytics.
It's simple and effective as it excludes charts. One more thing is that it is available for $10 per month.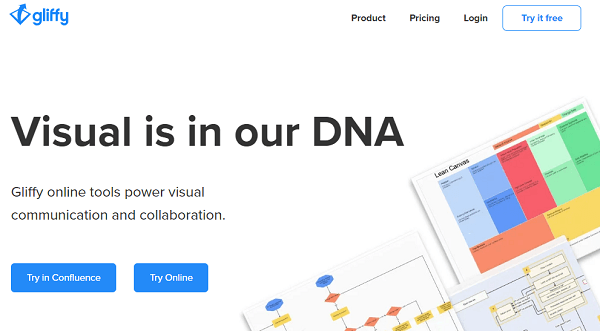 Balsamiq:
It is a web-based tool. Here, the workflows of prototyping use a drag-and-drop editor.
This enables users to access multiple platforms along with Google Drive. It costs $89 per person with a considerable discount, including a free trial option.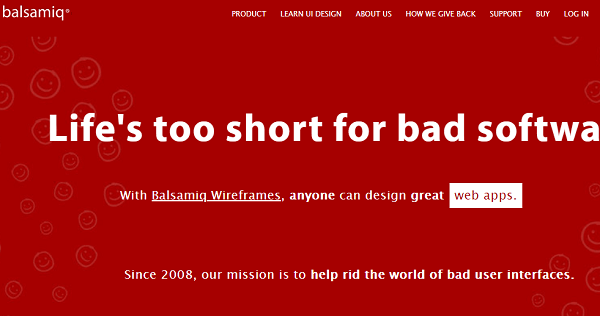 Antetype:
It supports automatic CSS generation, nested UIs, component states, annotations, retina displays, property binding, and responsive design.
This is a Mac-only app, and the digital copies of it cost $189.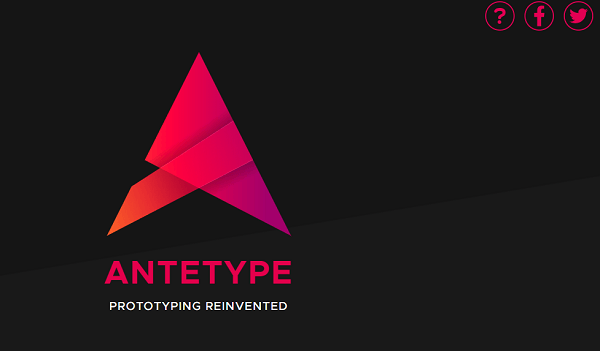 Axure RP:
It is the drag-and-drop interface creation tool. Also, it supports online training and web design features.
Its users can use lists, BI wireframes, touch gestures, forms, mouse events, and custom widgets.
It offers a 30-day free trial and costs $589 for a license.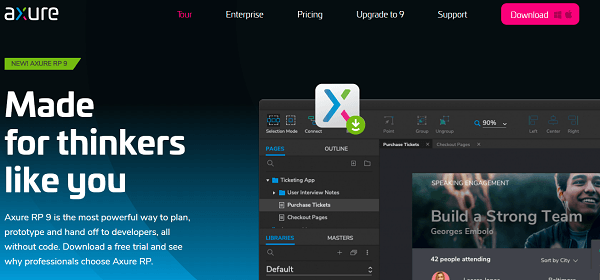 Celevertim
It is used to keep track of the customers, follow up, schedule activities, and make it easy for employees- sales, Marketing, HR, etc., to cooperate and share information.
These are CRM tools that need to know for small business owners. As discussed above, a maximum number of devices are handy for all small business owners.
Access our accurate and real-time verified B2B database to drive growth. With built-in email verification, UpLead is the leader in high-quality business contact data. Start your free 7-day trial today!
Lead Forensics is B2B software for turbo-charged lead generation. Identify B2B sales leads you never knew you had.
Find new business leads. Lead Scrape helps you find B2B leads in every category and supports over 30 countries. Free Trial Available for Windows & Mac OS.
Convert Pro is a powerful lead generation tool that converts your website traffic into leads. Get 300% more points with Convert Pro.
MyDataGator is India's B2B lead generation software and bulk database provider using Google Maps or live data. Get B2B leads by Email and phone number.
LeadLocate offers cutting-edge sales Lead generation tools that help sales professionals increase sales and improve at prospecting. We go above and beyond any other sales lead tool and deliver fast results to our B2B and B2C clients. Try LeadLocate's Lead generation system today!
https://www.leadlocate.com
High-quality business email addresses. Oxyleads gives you access to the most accurate B2B data on companies and people. Get access now. Sign up today!
Work with one of the best lead generation companies by deploying 24×7 live chat agents and live chat outsourcing on your website. Go for ten days of a free trial.
Lead generation tool for general contractors, painters, plumbers, and landscapers.
https://localleads365.com
Lead generation software for digital marketers that saves you time and helps your business grow. Leading Fleet equips you with the tools to close more sales and increase profitability.
Automatically identify website visitors, track emails and their entire behavior, and receive email notifications with your best and most qualified leads.
Not Available
Create conversational landing pages, websites, interactive surveys, Lead generation bots & more. Intuitively. Without code.
With our Lead Generation Software, you can quickly automate 100% of your Lead capturing, processing, filtering, selling, and delivery, but best of all, it allows you to focus on lead marketing. In contrast, our software automatically manages your entire lead sales business.
http://instant-leads.com
Since 2009, B2B Sell, the leading provider of sales Lead generation services in Ireland, has successfully generated millions of transaction leads for global clients
https://www.b2bsell.com.
LeadsBridge helps you centralize and bridge gaps in your Marketing and advertising tools, connecting over 350 CRM/Email Software. Start your free trial!
Leadfeeder shows you what prospects and customers do on your website so you increase your marketing ROI and generate more sales.
Automate your outbound efforts on Linkedin. Let Lead Connect be your Virtual assistant following up on your behalf. Innovative LinkedIn automation tool.
Find new business leads. Lead Scrape helps you find B2B leads in every category and supports over 30 countries. Free Trial Available for Windows & Mac OS.
Lead generation tool for general contractors, painters, plumbers, and landscapers.
https://localleads365.com
Lead generation software for digital marketers that saves you time and helps your business grow. Lead Fleet equips you with the tools to close more sales and increase profitability.
Jumplead offers a complete all-in-one inbound marketing automation platform—the best online marketing tools for SMB and Small businesses combined.
Use Growbots to fully automate your outbound sales process—prospecting and outreach in one place. We integrate with Salesforce and HubSpot.
Stats2Leads is a world-class web intelligence lead generation tool that tracks your online visitor's path. Our sales and marketing automation tool makes it easy for your company to analyze your website activity.
http://www.stats2leads.com
Not Available
https://www.leadpeep.com
Automate your work on Linkedin – Collect many leads quickly and make sales with new lead generation software.
Find and generate your own targeted local business leads. B2B lead generation business tool. Local lead generation software that works.
Lead Generation Statistics for 2020
More than 61% of B2B marketers consider finding high-quality leads challenging.
68% of B2B marketers use strategic landing pages to find potential leads.
63% of consumers searching for the business will not convert for three months.
56% of B2B businesses check the qualified leads before appointing them to the sales department.
68% of B2B marketers' top priority is increasing the quality of leads.
65% of B2B companies are most successful through lead generation.
79% of leads are never converting into sales.
Over 25% of marketers don't know about their business's conversion rates.
The outbound leads charge 39% more than inbound leads in the market.
88% of B2B marketers say that content marketing is an effective tactic in lead generation.
Conclusion
A lead-generation marketing strategy is the only remedy to wake up your business brand with unbeatable success. It will show the instant results obtained for a long time.