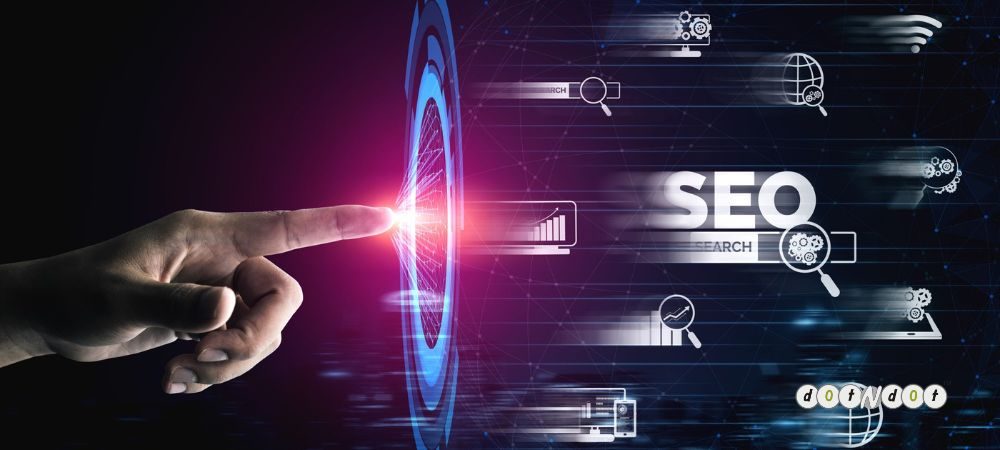 Before executing business ideas, anyone should know the significant impactable areas to find success. Hence, further improvements to build a great business are possible. No preplanning can see better growth, especially in the Businessdutry. Everything is after Google, as it is the only search engine player that all companies seek. The list of SEO statistics that every brand should know is listed here.
How to tackle such an extensive search engine? Here are some significant stats that reveal the dark shade of the search engine.
50 Mind-Blowing SEO Statistics For 2023
74.75% is the search engine market share of Google.
Shopping sites are finding 10x more traffic when compared with social media. There will be 221 million mobile search users in the U.S. alone in 2021.
Every day 5.14+ billion searches,s, i.e., 79,456 per second, occur on Google.
Almost 92.71% of search queries happen on Google.
HubSpot stated that the companies having blogs generate 55% more traffic and have 434% search engine index pages.
Ahrefs's study shows that 91% of websites find no organic traffic from Google, as 55.24% have no backlinks.
50% of the websites ranked on the first page results have HTTPS encryption.
The website's rank on the first page of Google finds 30% of all clicks.
75% of Google users don't scroll beyond the first page. The top five websites on Google's first page get 67% of total clicks.
The organic results on the search engine obtain 94% more clicks than paid ads.
Websites in the #1 position on SERPs will drive 5% to 1—55% more backlinks from the new sites.
Out of 4.33 billion internet users, 3.7 billion are smartphone users globally.
The online shopping sites found 85% of more sales through mobile search.
Google, Apple, Amazon, etc., have provided 16.8 million devices for voice search assistance.
In 2020, almost 50% of searches will account for voice searches.
40.7% of the voice search queries are answered from featured snippets.
The blogs having videos generate 53x more chances to rank on the first page of Google.
The blogs with videos drive 157% more organic traffic on Google.
Google stated that 30% of mobile phone searches are location-based.
76% of people searching on mobile for a nearby business will visit that Business within a day.
Almost 16 to 20% of keyword searches take place daily on Google.
Each year around 500 to 600 times, Google changes its algorithm.
On average, 40% of business revenue occurs over organic search.
82% of the people who implemented SEO in their Business get effective results.
78% of the location-based searches resulted in offline conversions.
Link building and quality content are critical to S.E.; 500% of the organic searches include four or more four words.
61% of marketers believe that SEO is the key to online Business.
SEO drives ten times more traffic to eCommerce shopping sites than other social media sites.
In the U.S., 239.1 million people used Google, Bing, or Yahoo search engines 20the 20 Statista report.
21% of the users access more than one of the search engine results.
SEO is more focused on attracting customers. SEO will lead an average of 14.6% of the Conversion rate.
Business industries in the U.S. are spending $80 billion on SEO services.
Over 56% of the businesses still didn't do listing on the Google My Business page.
75.34% is the desktop search engine traffic demonstrated by Google.
Over 5.14 billion searches are made on Google Search engines every day.
80-90% of consumers first read online reviews before buying the products.
Companies predicted that over $ 79 would be spent on SEO by 2020.
88% of people trust online reviews more than personal recommendations.
A well-optimized video gives 52 times more engagement and will likely appear on the first page in search engine results.
65% of marketers say that link building for your website is tricky for SEO.
According to the new Algorithm, Google considers 200 factors for ranking.
The top 3 Google searches get over 75% of the Clicks.
Over 40% of its revenue for Google is generated from Organic Traffic Sources.
6% of the searches in Google are done through Mobile devices.
If your website takes an extra 2 sec to load, the bounce rate will be increased to 50%.
10% of the Voice searches accounted for all inquiries overall.
18% of the Location-based Mobile targeting leads sales within one day.
Websites on the first page of the Google Search engine contain an average of 1,890 words of Meta description.
Conclusion:
Hopefully, these SEO statistics will help you drive more traffic and Sales to your Business. These SEO Statistics will give you an idea of How marketers first set the business goals and then implement full-pledged Search engine optimization techniques to spot in SERP.