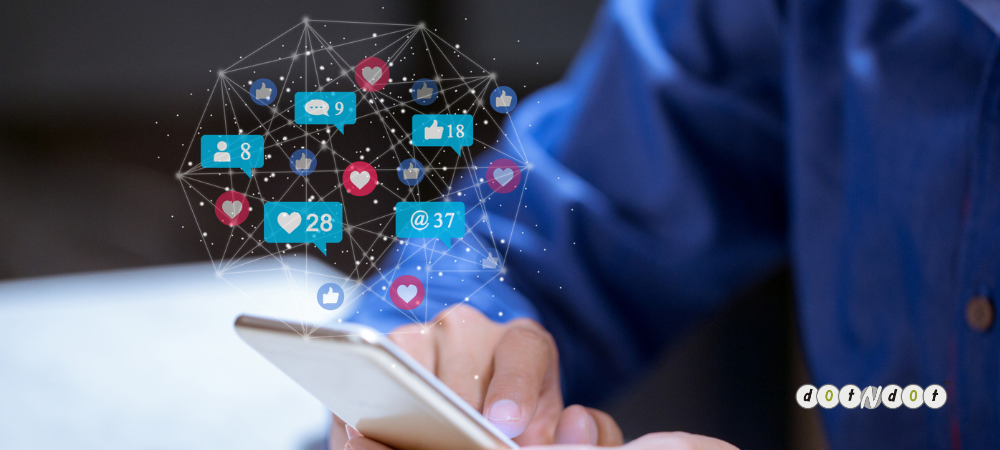 Social media monitoring is also known as social listening, online analytics, measurement, etc. It mainly uses a tool to listen to what people are saying across the internet in social media. There are many social media tools to help to monitor the sites. This crawls the websites and watches them.
Why is social media monitoring important?
Social media plays a crucial role in marketing the business online. People are using social media to express their opinions on products or services. Finding and observing what people say about the product or service will help make the necessary change, get ahead of competitors, and compel customers to come back.
Social media monitoring tools help brands and businesses improve customer service and reach a new audience. These also provide feedback on people's questions and concerns about the product or service.
Brands use feedback to improve their services and attract new customers. What should brands listen to? They should monitor the brand mentions, competitors, customers, hashtags, and others.
Did you know?
43% of users are communicating with the brands through social media whereas 31% are accessing customer service through it.
Benefits of Social Media Monitoring
Social media monitoring considers being very important for brands. It should be done regularly as it provides many benefits.
Find out what people are talking about the product or service.
Sport the trends and find the concerns of the people about the products.
Identify whether the product is received positive or negative comments on social media.
What are the frequently asked questions about the products?
Find out who are the key influencers in the niche market.
Identify the areas in which the products or business produces require some development or improvement.
Identify the areas that could pose a threat to the company.
To evaluate the performance of marketing campaigns.
Social media monitoring also helps to highlight existing products or to develop new ones.
Social Media Monitoring also helps in finding sales opportunities.
Did you know?
71% of customers are likely to use social media services of branded businesses.
Different Types of Social Media Monitoring Tools and how to choose them
The social media monitoring market is crowded. New tools are introduced continuously. Various types of devices are available to monitor social media. These are enterprise tools, research tools, the necessary tool, engagement tools, and others.
Choosing the best social media monitoring tool is difficult. It depends on what the requirement is. Another thing to consider is the budget. Check all the functionalities and features of the tools and compare them.
Use comparison sites to help you decide. Many free tools are available, which can be tried for some time and based on satisfaction, and it is possible to upgrade.
Free Tools for Social Media Monitoring
Social media monitoring has come a long way. It is now very crucial to know what the audience is saying on various social media sites. Paid and free social media monitoring tools are now available and can use as per requirement.
Social Media Monitoring is called Social Listening. It's the ongoing process of tracking online conversations to find information about URLs, Hashtags, Keywords, and Other Topics related to accounts, brands, businesses, organizations, and competitors.
Top social media monitoring tools even turn the toughness performing transactions into lucky society listeners, transform marketing into tool promotes, and develop marketable products. It measures the 'Social Value' of your services and provides central traffic insights you can use to improve your decisions.
HubSpot Marketing:
HubSpot Marketing is an advanced system that brings all your marketing efforts to one place and helps your team grow traffic and increase conversions. HubSpot offers an inbound marketing & sales solution that automates some campaigning operations next to social monitoring.
The compact package is ideal for small, medium, and extensive product teams interested in optimizing all of their resources and thus also covers email marketing, lead management, SEO, and complete lead-to-deal control.
It is End-to-end marketing automation. It has personalized lead management and ease of use. And also has Email marketing features and SEO optimization. It is part of a large productivity suite.
Did you know?
Mobile users are taking place to spend 80% of time on social media.
BuzzSumo:
BuzzSumo is a leading content & influencers research tool for trending marketers trusted by brands such as Yahoo, CapitalOne, National Geographic, The Telegraph, and many others.
With BuzzSumo, you can share your activities across all leading social networks (Twitter, Facebook, LinkedIn, Google Plus, and Pinterest) and look for influencers in any topic area. Both competitor alerts and competitor analyses were done.
Google Alerts:
Google employs one of the most natural social media tracking methodologies, Alerts. This service is only accessible to Gmail users. Google Alert's core function is web monitoring, which is ideal for bloggers and vloggers to keep their content trendy, fresh, and regularly updated.
You can also schedule your Alerts account to prepare feeds on a weekly and monthly basis instead of receiving alerts in real-time. It is free to use. Google Alerts has a vast network of clients, partners, and contributors and is, without a doubt, the most discussed web intelligence tool nowadays.
Zoho Social:
ZOHO Social is an intelligent tool that helps businesses grow their presence on social media by reaching the right audience at the right time. It allows for tracking revenue from social media marketing efforts and managing multiple social networks, monitoring keywords, scheduling total posts, and team collaboration from a single dashboard.
It works great with Facebook, Twitter, Google+, LinkedIn, and Instagram and can integrate with ZOHO CRM. It is a powerful search tool with SocialShare extensions for Chrome and Firefox.
Qwaya:
Based on any criteria, you can split your audience into multiple segments. You can also try various combinations of texts and images on top of the best-performing ad and save time. Qwaya targets predominantly large marketing teams and enterprises.
Hootsuite:
Its mission is to empower its customers to transform their messages into meaningful relationships. It has the features to manage contributors and gather intelligence by monitoring mentions of your company's brand. It can be updated on multiple networks in one step and optimize delivery. Also, it has social analytics reports.
It is suitable for small businesses to monitor on Twitter. With the free plan, it is possible to add three social networks. Brands can find out what people say about them on social media, including Twitter.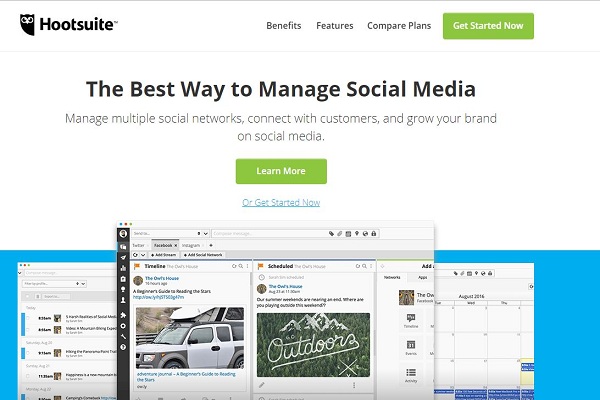 AdRoll:
AdRoll is a digital marketing technology platform specializing in retargeting, aiming to convert window shoppers into buyers of your product or service on your site. To achieve results, AdRoll utilizes different platforms such as web, mobile, and even social media using advanced tools.
A proprietary, real-time bidding algorithm BidIQ is also implemented to ensure ads are placed in the right spot at the right time. AdRoll is not merely a social media management service you'll be using but a reliable partner that will provide you with strategic advice. As a user, you can always contact the company's experienced agents and ask for their assistance.
SharpSpring:
SharpSpring is a robust marketing platform with affordable packages for small and medium-sized businesses. It offers comprehensive marketing automation with rugged features for the online marketing needs of its clients. Integrating it with any social network and embedding forms on your profiles is possible.
Sysomos:
Sysomos is also a safe choice for those looking to measure social media performance and turn it into operable intelligence. Heartbeat is Sysomos' real-time engagement monitoring tool. It offers the largest database of indexes and conversations on social networks and is well-known Sysomos social research and analytics engine.
Crimson Hexagon:
Social media posts include content from popular platforms like Facebook, Twitter, blogs, and news websites.
Meltwater:
With this platform, they can stay on top of billions of online conversations, extract relevant insights, and use them to strategically drive brand perception for their company that generates results and growth.
Meltwater offers a unified inbox and automated communication chains that combine each team member's social media presence and activity and helps monitor and evaluate their progress.
Brandwatch:
For your social media data, it offers a powerful and efficient social media monitoring and analytics platform that enables your business to collect, analyze, and report relevant business insights. Either proactively or retroactively, for social media mentions of your brand or keyword, you can search data in Brand watch's web-based interface.
Synthesio:
Synthesio is a social intelligence tool used for social media monitoring and social analytics. It utilizes the crawling web method for catching relevant data—the info. They acquire enriched sentiment analysis and demographics that help build the upbuildnalytics dashboard.
To improve brand awareness, it also measures the impact of your social activities and allows you to trigger collaborative functions and enhance the performance of your entire team. It has a unique social intelligence-gathering methodology.
Did you know?
Trending social media platforms have been picked by the 56% of adults to access the online content.
Sprout Social:
Sprout Social is a SaaS software that promotes communication between businesses and people. It also streamlines communication between a company and its customers, prospects, and enthusiasts.
A company can efficiently progress in social communication through its three main functionalities (publishing, engagement, and analytics). It enables you to improve customers' returns on social media and efficiently manage your entire portfolio from a single tool.
Its top-notch feature is Social customer service, a live media portal for customers where you can quickly respond to their questions and fix issues as soon as they appear. It has the feature of collecting authentic and meaningful feedback.
Klout :
This is one of my favorite social listening tools. This tool measures social media influence on a scale of one to a hundred. It also shows the most influential followers' tweets.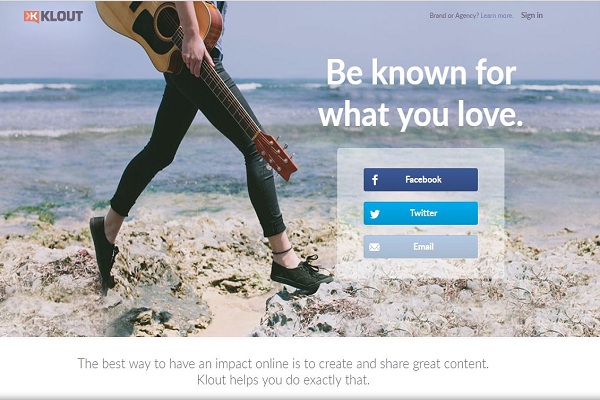 Cyfe:
Cyfe dashboards can help to keep your clients in the loop and enable them to view data in real time. This means you can cut down on the reports you send to your clients and share information instantly and securely. It has pre-built data collection widgets.
AgoraPulse:
AgoraPulse is a social community and moderation tool that helps businesses manage their social network profiles. AgoraPulse also offers a compact reporting suite and lets you measure your activity for even better results. It has team functionality.
Buzzlogix:
Buzz Radar is Buzzlogix's most crucial feature, and a receptor developed exclusively to capture customer requirements and notify you about them. It will collect and organize all types of social data.
Social Mention:
These tools monitor the social media influence in four categories: strength, sentiment, reach, and passion. Social Mention is a tool worth trying.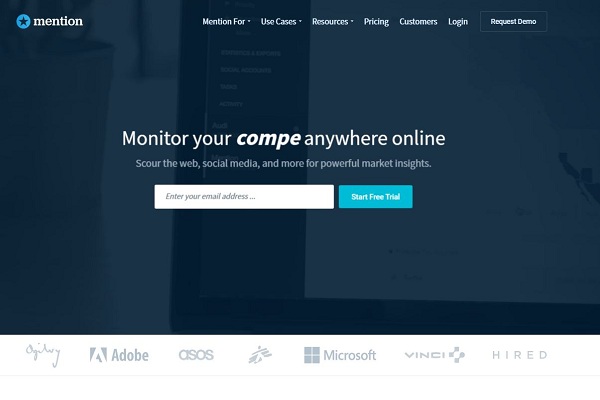 Digimind Social:
Digimind Social is an online platform that focuses on social media analytics for businesses. It offers intelligent social media monitoring for companies that rely on social media marketing.
Oktopost:
The platform can also create and manage quality social campaigns to promote virtually all social content. It gives you the analytics needed to determine which networks, profiles, and posts are most active, followed by each lead your business generates.
It means you can apply it to measure your marketing activities, click results, engagement, and conversions and discover content that would position your business among the topic leaders.
Falcon.io:
Falcon.io works in line with all social networks.
TweetReach:
TweetReach is an excellent monitoring tool to learn about your influential followers, which points you toward the right time. By targeting those people, you are most likely to see better results.
Measured:
Audience interests, influence, interactions, and intent are to be understood by this measured merely. It will listen to social conversations. Also, determine the full impact of social on leads, purchases, and more.
Keyhole:
In real-time, keyhole tracks all posts containing your hashtags and keywords from Twitter and Instagram. And it also monitors your brand, and competitors, optimizing your content strategy, growth, and engagement.
Twitter Counter:
Twitter Counter is a tool used to track your Twitter stats. Some buttons and widgets can be added to websites, blogs, and social media profiles to show the number of followers and the most recent Twitter visitors.
You can also see retweets, mention, and historical data; you can add multiple accounts to keep track of them all in one place and create custom reports and graphs.
Buffer:
Buffer is a more straightforward and natural way to schedule posts, track the performance of your content, and manage all your accounts in one place. After posting the content, you can use Buffer's analytics tools to determine what is working and what isn't.
Zoomsphere:
This tool offers competitor benchmarking, monitoring Facebook, Twitter, YouTube, Instagram, and Google+. The paid plan allows for adding unlimited social profiles.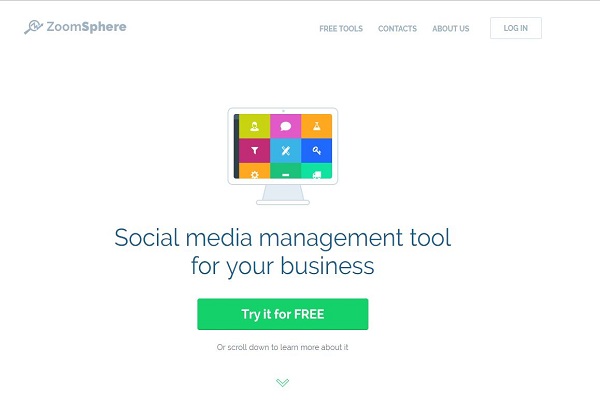 Mention:
Video content related to the search term you provide from various search engines and social networks are aggregated by all of the blog, microblog, and image through this social Mention. It can get live updates about your brand from the web and social media. And explore how you can easily monitor the internet.
Followerwonk:
Followerwonk is quick and easy and lets you search users' Twitter bios and profiles for mentions of you or your brand.
Klear:
Klear helps to find influencers in your industry and to use their data to analyze their presence on social media.
Did you know?
92% of customers are giving preference to online reviews in that 40% are considering three reviews to frame an opinion.
Netbase:
It can easily monitor, tracked, and analyzed by your brand, industry, or competition with the industry's most intuitive social listening solution. Also, it will gain the most in-depth insights into your consumers to fuel every aspect of your business with the best social analytics solution.
Nuvi:
Nuvi will clean dashboards to keep track of followers, engagement, impressions, and demographics.
Mentionmapp:
Mentionmapp connects to your Twitter API and sees what's happening in your Twitter network. It's interactive, too. That way, you can click through and see how your interactions are connected.
HowSociable:
HowSociable is a handy tool for measuring your and your competitor's social media presence.
Engagor:
It can manage the team workflow, monitoring, and analytics and drives enormous engagement. It is the only platform that builds market engagement and provides ultimate social customer service.
Mondovo:
Mondovo is used to deliver better SEO results for your clients. It is an all-in-one digital marketing dashboard. It is a social media platform that helps break raw data into meaningful clusters.
Intel – Social Media Analytics Intel is used to monitor brands and help grow your social media with intelligent analytics. Track and analyze your social media efforts in major social media networks such as Facebook, Twitter, Instagram, and YouTube.
Kuku Analytics:
KuKu has features of timeline filters, tracking publication status, tracking social media campaigns with UTI codes, and custom short links.
KUKU.io:
It is used to create social media content, schedule tweets, messages, pins, and post to multiple social networks with the intuitive social media management tools of KUKU.io. I also used to publish on Facebook, Twitter, and Tumblr at once.
Social Status:
Social Status is the relative respect, competence, and deference accorded to people, groups, and organizations. It will report your social media automatically.
Small:
SumAll is a web-based e-commerce analytics tool that compiles all your revenue data in real time. It is a user-friendly interface, practical insights, and corresponding data that allows you to take the guesswork out of running your online store.
HootSuite Mobile 3.0:
It is the best way to manage multiple social networks, connect with customers, and also helps to grow your brand on social media. That is why it is known as social media management in your pocket.
Lucida:
AI-powered social media analytics for businesses
BRAND24:
It gives instant actions to mention your brand across the web, from social networks to influential publishers. It always keeps track of your name online.
PeakFeed:
It is used to monitor your brand's social media efforts by sending you a weekly email report with vital social media
stats from all of your accounts.
Amplifier:
It helps to earn money by scheduled posting to social networks. Also, plan messages and get actionable analytics.
RiteTag Instant Hashtag Analytics: Chrome, Firefox, Safari
Don't guess. Hashtag stats as you type – everywhere!
Media Toolkit:
It will monitor online mentions of your brand in real-time and is a content discovery tool.
Startup Stash:
A curated directory of resources & tools to help you build your startups.
Minter.io:
Minter is a company that provides an Instagram analytics account and hashtag analytics for businesses and agencies.
Skipper 2.0:
Your Instagram marketing toolkit.
ahrefs:
It can be counted and analyzed through backlink checking, competitor analysis, keyword research, and more.
Brandwatch Vizia:
Brandwatch Vizia is a new social media analytics solution that displays the story of your social data on multiple.
Little Bird:
Little Bird is a social media influencer discovery and engagement tool.
HappyGrumpy:
It is an advanced tool to poll public opinion. It is easy in, Stant, accurate, and feels free. Also, it has a free Twitter emotion analysis.
Popsters:
It can analyze your social media pages and spy on your competitors.
Buried:
A beautiful UI buried provides you with detailed Twitter analytics.
SocialRank Realtime:
With a new tool, brands will be able to consider the needs of consumers on social media and turn them into opportunities in realtime-. It's a social media command center, for one.
RebelMouse Discovery:
It helps publishers find the right people to promote their stories. So, it needs salesforce for social media managers.
Foller. Me:
It's Real-time audience analytics for any Twitter profile.
BrandMentions 2.0:
BrandMentions 2.0 will get notified when people mention your brand or competitors.
The Brand Grader:
The Brand Greder can analyze any brand online in seconds.
Klear Chrome Extension:
The Klear chrome extension helps you know who among your tweeps is an influencer. Also, finds influencers right on your Twitter feed.
PostReach:
PostReach is the easiest way to measure content performance.
UTM Builder:
It is the most comfortable UTM tags builder.
Supermetrics for Google Data Studio:
It will directly pull all your marketing data into Google studio and Facebook.
RiteTag Mobile Apps:
Rite Tag Mobile Apps will get hashtag stats and suggestions before you post.
After gathering information from social media monitoring, what should brands do? Based on the goal of the marketing campaign, analyze the data and can use it to do the following things.
Based on the results, develop content like blogs, eBooks, or website FAQs. Reach out to potential leads. Respond to online complaints and queries; if somebody posts on social media about the good or bad of your product, respond to it.
Find out what a customer's complaint is about the product or service. Identify the tools that will help to regularly and continuously monitor social media. Find out what the competitor is doing and plan to do it better. Address all customer service-related issues.
Social Media Monitoring Statistics for 2020
More than 91% of retail businesses use social media platforms.
The rise of social media crosses more than 48% in India.
More than 90% of U.S. people aged between 19 to 29 are using social media.
Each internet user has almost 7.6 social media profiles on average.
More than 97% of digital consumers use social media platforms.
Google generates more than 100 billion searches every month.
More than 74% of Facebook users sign in.
60+ million business-relevant pages are active on Facebook.
More than 50% of Twitter tweets come from Twitter's top 5 businesses.
300+ hours of videos uploaded to YouTube every minute.
Conclusion
Social Media Monitoring (SMM) contains many practical features, and maximizing the platform's benefits ultimately depends on the usability of its findings in departmental or organizational strategies. The challenge of finding the perfect place for social media strategy raises the question of the plan's purpose. These are beneficial tools for your business for social media motoring tools.