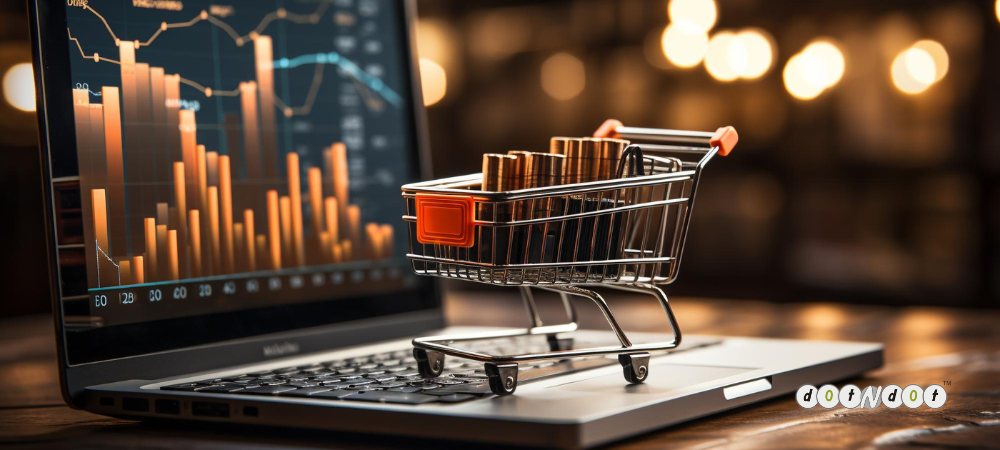 eCommerce sells goods through online stores. Any physical retail store can also use e-commerce to sell products online. E-commerce works for any business. However, selling products or services online differs from selling them in physical stores. Here, you can find everything about eCommerce Marketing.
The online store should be optimized so those users find what they want and easily buy the product.
Did you know?
In 2016, online buying was done by 53% of online internet users Globally.
Getting exposure to online business is a challenge for any retailer. Digital marketing may not suit everyone. Marketing the e-commerce site differs from what you do for your physical stores.
There are different types of marketing suitable for e-commerce sites. These include Influencer marketing, social media marketing, paid Facebook Ads, Google Adwords, Search engine optimization, and email marketing. These marketing methods help the stores increase sales through e-commerce Marketing.
E-commerce Marketing Critical Components
Driving traffic to the online store and optimizing the user experience for conversion are two critical components of any online business. Using the eCommerce Marketing strategy, here are a few ways to drive traffic to the online store.
Instagram is one of the most effective marketing channels for any e-commerce site. Using Instagram, e-commerce sites can get more engagement and generate higher-order value. Send free samples to Instagram influencers to help drive traffic and build a brand.
Did you know?
B2B e-commerce sales reach $6.7 trillion by overcoming the B2C sales.
Find bloggers and bloggers with a large following and get coverage. It helps in a diving lot of sales to the stores. Please send a sample to them and request them to review it.
If your online store is new, ask your family and friends to share it.
Use Twitter to engage with people. Ensure that your tweets are valuable to people related to your business.
Digital marketing campaign
The E-commerce marketing place is overcrowded. If the unique selling position or a notable feature is not highlighted and marketing effectively, customers forget the brands that sell the same thing.
Brands offering quality products and providing customer support will likely grow fast.
E-commerce marketing tips to increase conversions
E-commerce is tricky, and digital marketing has become a massive factor for online stores. Here are some marketing strategies that help increase conversions.
Content marketing strategy is essential for any e-commerce business. There are different methods to use to reach out to customers. Create a plan for content marketing before beginning.
Email marketing benefits e-commerce because it influences customers and convinces them to buy. Please contact the customers and send them information about the products, deals, or any other information. Convince them to buy your products. Generate an automated email marketing campaign.
Did you know?
Google AdWords has counted 26% of e-commerce traffic and 43% of Google Search.
Social media is another excellent place for digital marketing. However, finding the right platform that works is difficult. Diversify and find those platforms that work well for the business. E-commerce sites should have Facebook, Twitter, Pinterest, Instagram, and Google Plus pages. Spread the content through them and use the tools to analyze which social media is working best. Social media gives customers a chance to connect with the company.
Another great digital marketing strategy is personalization. Write emails with the names of potential customers. Send videos introducing your employees to them, create behind-the-scenes videos, and show how the products are being made. Personalization makes the customers feel special and pay attention to the brand.
Create original content to engage potential customers. Build your site as knowledge by having unique videos, blog posts, etc.
Build interaction with the customers with user-generated content. The retailer does not need to put money or time into creating this type of content. Ask the customers to submit pictures, videos, or blog posts.
Automate social content.
E-commerce stores mainly sell their products to people all over the world. Try reaching the customers in their native language.
Customers are using smartphones like never before. It is, therefore, essential to optimize for the mobile world.
Use mobile advertising combined with geo-location to connect with the customers.
Build a community on the e-commerce store through forums. Use message boards and chat areas to make the store a discussion platform.
Have better delivery options to make the people feel special. They are speeding up the delivery process to help them stand out from competitors.
Did you know?
E-commerce websites display 75% of total five-star customer reviews.
Focus on local branding and marketing by connecting with brick-and-mortar stores. Use geo-location tools to reach customers near the stores.
Ask the customers to do product reviews.
Have a live chat module on the site to talk to the visitors. Respond to comments on social media sites.
Using YouTube for e-commerce Store Marketing
YouTube is one of the popular video-sharing sites, and this can effectively be used as the most excellent tool for any e-commerce business. Using video as a marketing tool helps draw a crowd and involve the customers directly.
It is also good to generate brand loyalty and get repeat views. Create product launching videos, product review videos, how-to videos, and others to engage people.
Collaborate with influencers to reach a new audience. Ensure that the marketing videos on YouTube are entertaining, informative, and not just trying to sell products.
Any e-commerce store should try hard to get traffic and convert visitors into customers. Build a following and then look for ways to establish the online store. Use SEO, content strategy, and social media to reach target customers.
Social Commerce:
Social commerce is a marketing channel. SBrands and businesses use social platforms to find and connect with the target audience and make them visit the website. Social commerce is more than this now. They are rising to become selling solutions. These are now used for advertising, lead capturing and increasing sales. Social sites such as Facebook allow running an entire business without creating websites.
Did you know?
55% of online sellers state that online customer reviews are the primary source that stimulates customers to purchase.
What is Social Commerce?
Social commerce is a model online stores use to drive sales using social networks. Online shoppers visit social networks to learn about the products they want to buy and get feedback from other customers. E-commerce and social media are rising side by side.
More and more consumers are using social networks to guide their purchases. Brands are trying to find the right platforms to reach their target audience and use social commerce properly to have more engagement and a loyal customer base.
Benefits of Social Commerce for Brands
Thousands and thousands of new people are joining social media sites every day. There are millions of active users. Finding and reaching the target customer audience is easy for any business on social media sites. For companies that use social commerce, there will be consistent audience growth.
Social commerce increases website traffic. When there is more website traffic, it is highly likely to get top search engine ranking. Share the links to your content on the website through social media to drive traffic, engage with the audience, and let them like and share.
Growing a social media audience is a great way to make conversions. Engagement and reach are some of the significant benefits of social commerce. Brands can use social media to engage with the audience, serve the customers, and solve their problems.
Social commerce provides the opportunity to build and maintain relationships with prospects. Customer loyalty and retention are significant benefit to social business.
It is easy to measure and evaluate marketing performance on social media. Social commerce provides built-in metrics for engagements and reach.
Did you know?
Based on the social media pages of the business brand's promotion, 33% of the buying activity of customers can be observed.
Social Commerce – Facebook
Facebook has the highest conversion rate. The companies have Facebook pages and new buttons, so convinced patenting customers can click them and reach the e-commerce site directly.
The platform also introduces native buying functions. The brands can sell their products directly through this platform. Brands can post their photos and articles and even mention the prices of the products in separate sections of the page on Facebook.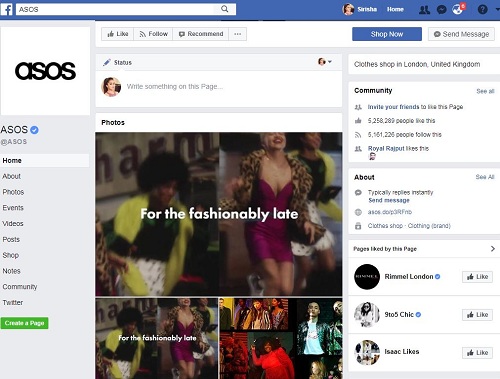 Social Commerce – Pinterest
Pinterest is another exciting platform for e-commerce companies. It influences the purchases of customers. When browsing products on Pinterest, the user will have a choice to visit the store or to follow the brand on Pinterest.
They can also buy the products immediately. Studies proved that this platform could significantly influence potential customers' buying decisions.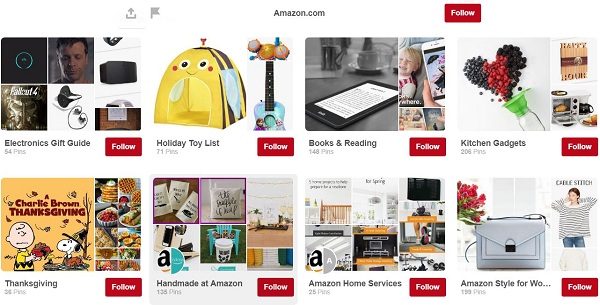 Social Commerce – Instagram
According to reports, more than seventy percent of Instagram users who watch an ad will either visit the website or make a purchase. Instagram can be used to create video ads, photo ads, etc., based on the budget of the businesses. Instagram also introduced 'Shop now' and 'Install now buttons.'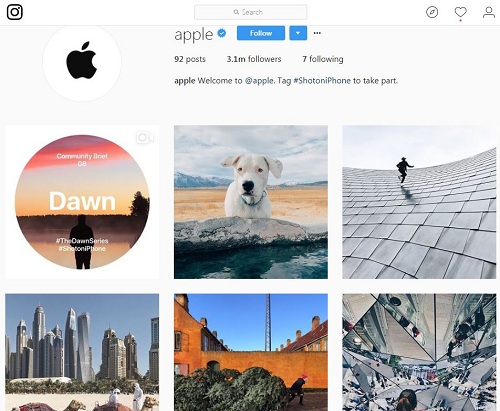 Social Commerce – Twitter
Twitter social commerce allows brands to interact with the target audience in real time and make sales. Sponsored tweets can have 'Buy now' buttons. Geographic targeting also can be used to reach local audiences.
Did you know?
92% of online business brands use Facebook ads to promote products or services.
This platform is also used to create the effect of scarcity, which causes customers to buy the product immediately.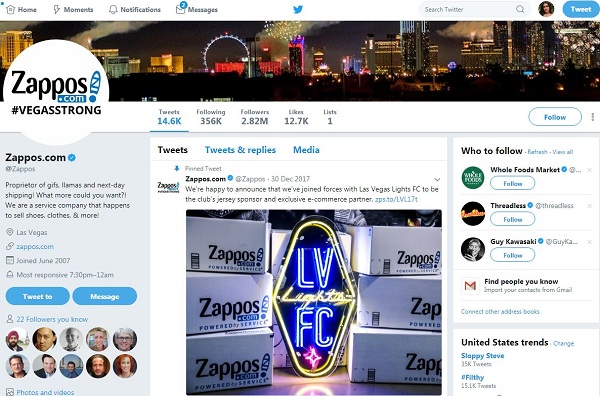 Social Commerce – Snapchat
Snapchat's deep linking and auto-fill features make it an exciting place. Marketers can engage with direct response ads.
The 'Autofill' feature allows customers to fill the payment information fields automatically. Snapchat provides a native experience for shoppers to know more about the products.
Did you know?
Facebook drives 85% of orders in the social media category.
Social Commerce Best Strategies
When customers choose to interact with brands through social media, they want an authentic experience. A social commerce plan that is well executed can bring in profits for the brands.
At the same time, an evil plan can do significant damage. Brands must simplify the purchase experience. Use native social commerce pages to streamline sales as these increase sales.
Brands must know how to present their product on different social media sites. Choose the right platforms based on the goals. For example, Twitter is great for reaching younger demographics. Snapchat works well for using the Scarcity concept.
Did you know?
Most of the top retailers in the US have been categorized by considering the percentage of traffic coming through social networks.
Success in social commerce depends on how well the audience is understood and how effectively the brands use the platform.
Each platform helps appeal to different customers, and understanding this makes a difference between successful social commerce and wasted marketing budgets.
Conclusion
Social media works for any brand and business provided it is done right. Brands must formulate an effective plan to use social commerce and be ready to take some risks. Time, effort, and money need to be invested. Social business is changing how effectively digital marketing is used. Social commerce is revolutionizing e-commerce, and brands must know how to use it to drive growth.