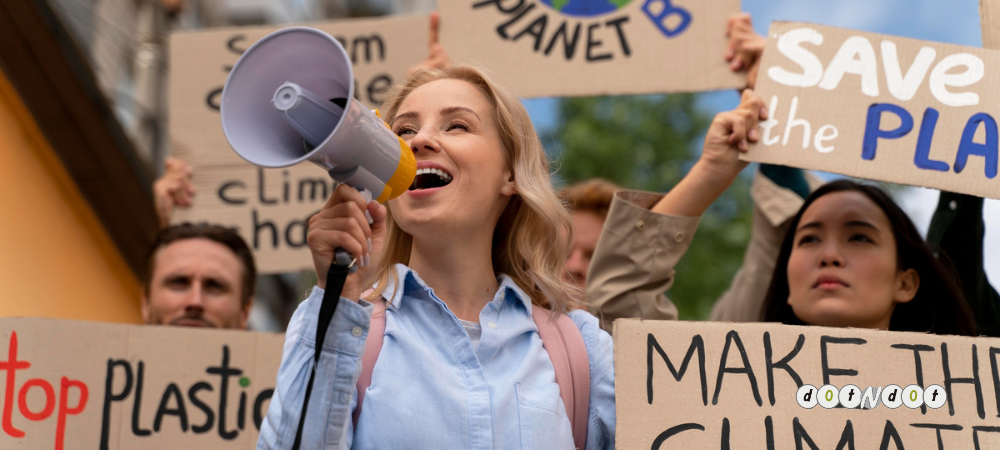 Political Campaigns are increasingly shifting their focus to Social media platforms. According to the Wall Street Journal 2021, presidential candidates spent over$2.90 for digital ads on the top social media platforms Facebook taking various approaches in political advertising. Facebook is continuing its political campaigns from the start. Most celebs run their political ads through the leading video marketing platform YouTube. Here we can see the significance of Social Media in political advertising. Here are the Political Campaign Marketing and Advertising Statistics you have never known.
Political Campaign Marketing and Advertising Statistics
In 2021 the presidential candidates were projected to spend $2.90 billion, especially on online digital advertising.
Google and Facebook control 60.8% of the U.S…….. alone digital ad market.
Group M advertising agency estimates that the political ad spending in 2020 may reach $10 billion.
The political video advertising market may increase by 50% from 2018 to 2020, as stated by Cross screen media and advertising analytics.
Political advertising holds 17% of the total growth in 2020.
Kantar CMAG states that political advertising holds 43% of local news slots for promotion.
$42.58 billion is the estimated digital video ad spending by U.S. advertisers.
In India, the ad spending since 2019 on Google is ₹264,624,000, and the ads are 12,716.
The top advertiser is Bharatiya Janata Party, with ₹138,611,750 ads spent on Google since 2019.
In the United States, the ad spend on Google has been $226,871,400 since May 2018, with 298,068 ads.
Mike Bloomberg 2020 INC has been the top advertiser on Google since May 2018, with $55,783,300 ad spent.
82% of the United States' digital video advertising spend may be programmatic in automated channels.
In 2020 the political ad spending on digital marketing was 3x higher than the amount paid in the previous presidential elections.
Billionaire candidates Tom Steyer and Michael Bloomberg spent a large sum on digital advertising for their ad campaigns.
The T.V. political advertising spent will account for 66.0% total of $6.89 billion.
Kantar predicted that federal election spending would increase to 21% in 2020.
It is a perception that out of $6 billion in U.S. political ad spend, $1.6 billion goes to digital advertising spend.
Centro, a demand-side platform, revealed that 56% of local and state campaigns went to video.
In the U.K., the election campaign ad spent on Facebook reached £3.2m.
Boris Johnson's campaign, Vote Leave, spent 40% of its budget on Facebook.
Ashish Bhasin stated that the ad spent on social media raised from 100 to 150% compared to the previous era.
AdLift, the global digital advertising platform, predicts that political ad spending may reach 16,800+ crores of Indian rupees.
In 2020 the political ad spending will be $9.9, notified by the United States advertising unit GroupM.
It is the assumption that the total political digital ad spend may increase to 4%.
It is a prediction that the Federal election campaign may spend $3.2 billion on T.V. ads.
Political ad spending revenue will reach $1.34 billion in the U.S. by 2020.
Digital Marketers estimated a total of $6.69 billion was spent on digital political advertising on TV.
In the U.S., Presidential candidates spent $2.90 billion on online advertising.
Political ad spending reached $10 billion in 2020.
Political ad spending is increasing by $2 billion year by year.
Digital political ad spending increased by 2.2% in 2020. That means $2.2 billion in ad revenue.
Political ad spending in overall business is expected to increase by 4% by 2020, which was 5.3% in 2019.
Overall digital growth rate, including political ads increasing 15% in 2020.
U.S. political ad spending through Digital media hit $1.2 in 2020.
$3.2 billion was notified for T.V. Broadcasting in the United States.
In 2020, political campaigns through radio hit $0.4 billion in the United States, which is just 6.7% of overall political ad spending.
U.S. political advertising on Cable T.V. was noted as $1.2 billion in 2020.
Tru optics Stated that political ad spending over Over The Top (OTT) or CTV platforms estimated revenue would be $500 to $750 million by 2020.
Mike Bloomberg, a candidate from the U.S., spends a total of $15.6 million on political campaign ads on Facebook and Google.
Milk Bloomberg has spent the highest $8.6 million only on Facebook political ads and $7 million on Google political campaigns.
eMarketer's found that political ad spending on Facebook reached $796.8 million by 2020.
Over 59.4% spent on Facebook for political advertising only in the U.S.
18.2% of total digital political ad spending for Google in 2020.
An average of 22.4% of the digital political ads spending notifies through other mediums in the U.S.
Marketers expected the search engine giant YouTube to generate 18.2% of total digital political ads during the election cycle.
According to the political ads transparency reports, over 74.88 lacks the targeted ad spent on Facebook in Delhi.
More than 20% of the Total digital political advertising revenue for digital ads is expected to grow by over 45% by the next three years.
Over 20% of the total digital political ad spending in the U.S. was notified through T.V. Broadcasting, and the expected growth rate would be 50% in the next few years.
53.3% is the Total digital political ad revenue generated through Cable T.V. in the U.S.
Overall, a 50% growth rate for political digital ad spending through all mediums for the next two years is expected.

Conclusion
Political campaign advertising is ruled by social media channels that wither traditional advertising. This happens due to continuous and massive audience engagement. It may be gossip, fact, or fake news that gets the audience's immediate attention within seconds. Politicians are spending large sums on digital advertising. The political campaign marketing strategy works to build or collapse the life of the politicians within seconds.