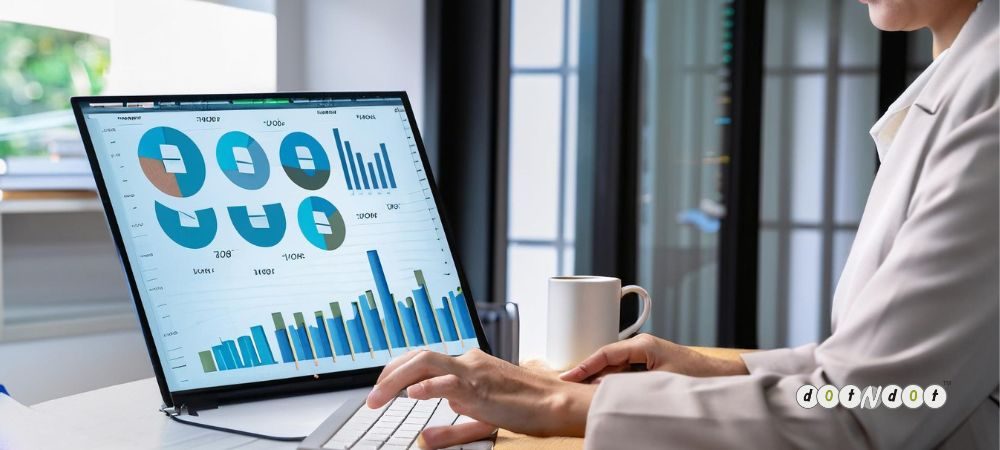 Pay-per-click (PPC) advertising gives search engines and social media platforms a competitive spirit. But Google Ads, named Google AdWords, is the only leading platform to carry PPC ad campaigns. The businesses featured on top SERPs have massive demand in the Market. Online shopping users trust paid ads and start purchasing something. How do PPC campaigns work? To find that, here are some exclusive statistics that every marketer should consider.
50 PPC And AdWords Statistics
Paid ads on Google have an 11.38% Click-through rate (CTR).
According to Search Engine Land, 63% of people click on Google ads.
The organic results on Google obtain only 35% of clicks, whereas buying keywords drives 65% of clicks.
On average, the businesses earn $2 for every $1 spent on Google AdWords.
PPC visitors purchase 50% more products or services than organic visitors.
$2.69 is the average cost per click on Google AdWords' search network.
3.75% is the average Google AdWords search network conversion rate for all industries.
Forty business brands are considering increasing their PPC budget as it is a valuable tool for marketers.
Almost 36% of local mobile searches arrive on Google.
70% of mobile searchers will directly call business brands through Google search.
The top 3 paid advertising marketers on Google AdWords find 46% of total clicks.
46% of people on SERPs cannot find the paid ads exactly.
According to current PPC stats, almost 650,000 apps are serving Google AdWords.
Google paid ads to increase brand awareness by 80%.
53% of paid clicks on Google come from mobile devices.
Google's search network on Google Ads generates a 200% ROI on average.
Compared with overall PPC channels, Google alone suppresses the entire Market by 37%.
79% of marketers stated that PPC is the only tool for acquiring conversions.
92% of the ads are unnoticed by the users.
Google Ads alone added $116 billion in revenue to Google.
92% of social media advertisers prefer to launch their ads on Facebook.
When the retailers include the cross-device data, it can improve conversions by 16%.
The costlier keyword on the PPC campaigns of Google is 'Insurance".
Google AdWords, Mobile, and Facebook are the top trending PPC platforms.
41% of Google search users trust online ads.
46% of the people cannot recognize their paid ads on SERP results.
49% of people are most likely to click on text ads on search engines.
Only Google ads dominate 37% of the Market among all PPC platforms.
Every 4 in 5 consumers click on search ads targeting the geographical regions.
47% of Google ads take information from the local search.
88% of the mobile searches for localized businesses result within 24 hours through calls and direct visits.
According to PPC statistics, 74.5% of computer-based searches are recorded in Google.
$3.33 is the Average Cost Per Click for B2B Businesses.
$1.16 is the Average Cost Per Click of e-commerce business by Workstream.
Over 17% of Marketers use PPC ads for lead generation,23.9% for website conversions, and 18% for email marketing.
Bing ads have the lowest $1.54 Cost Per Click.
The most expensive AdWords notified for Insurance with $54.91 highest CPC.
Google dominates the US search market. Over 63% of the searches happened on Google.
Google Statistics stated that Google and Facebook account for over 60% of all ads.
Among Google and Bing search engines, Bing ads (10.39%) have a higher conversion rate than Google ads (8.65%).
Over 62% of marketers plan to increase their budget to defeat competitors.
Over 80% of marketers realize the power of Pay-per-click advertising.
65% of the consumers click on the PPC ads while purchasing the products.
More than half, 61% of the digital marketers, wanted a bigger budget to boost the campaigns' efficiency.
59% of the paid ad clicks come from mobile devices.
More than 70% of mobile advertisement conversions and calls are notified through Google AdWords.
Over 92% of digital advertisers turned to Facebook advertising.
3.04% is the average conversion rate for B2B businesses.
6.64% is the average conversion rate for consumer products.
3.17% is the average CTR for Google Ads across all industries.
Conclusion:
These 50 PPC and AdWords Statistics depict the significance and implementation of Google AdWords for your Business. Hopefully, the above stats will convince you to increase the advertising budget, and the right metrics will always keep you on the right track.