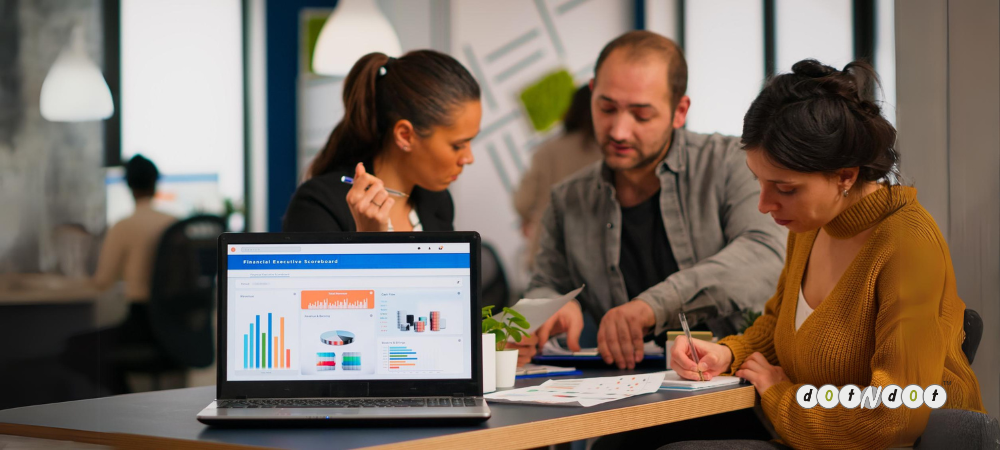 Visual Marketing is not just about telling the story of your brand or product by the creation, and it can do by finding the right tools to do it.
The tool that follows will help you get your message across clearly and quickly. Visual Marketing mainly helps you to improve your SEO and brand management tools.
Visual Video Marketing
The optical video marketing strategies will help to establish high-quality video content with a visual language that attracts the customers. Visual Marketing can be a better marketing tactic to expand the business brand in a short period. The video campaign that you launch by using the various tools of visual video marketing will trigger success. By using these tools, audience engagement can be increased through continuous traffic. This strategy will also increase the ROI.
Did you know?
40.5% of marketers are using visual marketing tools to generate amazing content.
Social Media Image Creation Tools
In this article, to know the awareness of the importance of including images in your social media posts.
Without losing your time, you can create images for social media to improve your social marketing by using the best tools with fast and affordable. These tools can help you to generate quote images,
Infographics, Pinterest covers, and much more, you need to be successful on social media.
Broadview
Broadview can continue over a period and productive team effort, all employees know how they present to the more significant growth goals. Marketers will be value-driven instead of task-driven. That's why it called a Management tool.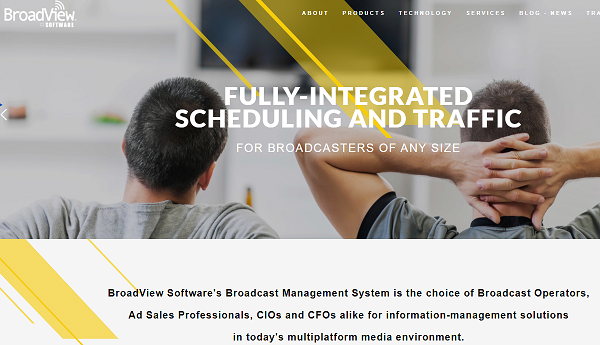 Curalate
It is used to make social sell more smartly. It enables you to use social content, social platform, and social audiences to sell across marketing and commerce channels. Its strategy is to improve customer experience and revenue.
ViralTag
ViralTag is a perfect social media visual marketing tool for scheduling your visual content. It can be planning and
post your visual social media content, especially on Pinterest.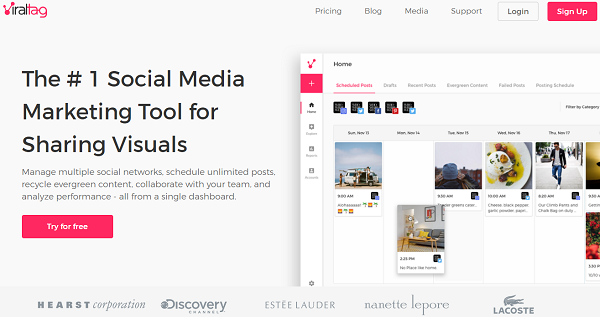 Autopilot
Autopilot is a drag and drop method to more lead, more customers, and more revenue.
It helps to make the automating customer journey, and also through the Web, Email, SMS, and direct mail, it helps the company points.
Did you know?
[blockquote align="none"]Above 60% of marketers and brands are decided to spend more on visual marketing.[/blockquote]
Latergramme
Later in the more straightforward way to plan your visual content marketing for Instagram. Then is the one marketing platform for Instagram and visually plan and scheduling posts.
Ahalogy
Ahalogy is a passion for the purchasing platform. It will combine proprietary trend data, influencers, and software and demonstrate to improve content discoverability on social to deliver significant ROI.
Photoslurp
Photoslurp quickly finds, manages, and makes 'shoppable' visual user-generated content for your brands across social networks. It collects your customer photos across social networks.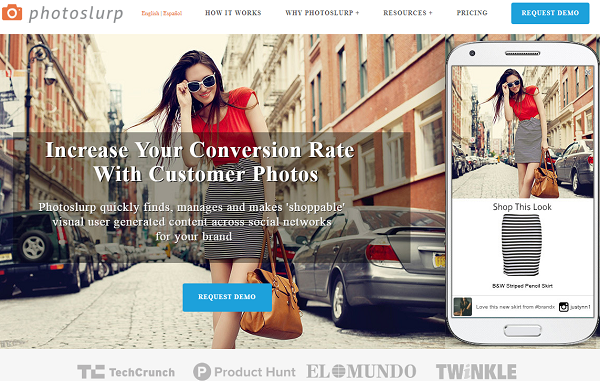 Conceptboard
Canvas is one of the topmost tools that expand as you add content. It creates and shares as many boards as you need. Also, capture ideas, brainstorm, create mood boards, plan initiatives, and map out strategies.
Sticky: Insight and Audit
It is a marketing audit and optimization platform that helps content creators and marketers measure consumers interact with the web and optimize creative messaging on websites, email, and digital imagery, Sticky, by the leading SaaS visual marketing technology company.
Adobe Slate
Adobe Slate will help to create a beautiful brand story by the integration of words and images. It's free available in the market and easy to create beautiful newsletters, photo slideshow, reports, and other documents.
Emoticons
It allows you to assign symbols and emoticons to text and image segments, also as well as audio and video clips.
The icons and emoticons displayed as the coded segments through the table format and also generated visualizations as the document portrait as it supports the conventional coding functions.
Did you know?
[blockquote align="none"]41.5% marketers stated that the info-graphics plays a vital role in driving the traffic.[/blockquote]
Shadow Quest RPG for iOS
It can take full control of the battlefield and rethink the way you see positioning in mobile RPG's. It comes with a feature of a depth of battle mechanics on par with PC games. Also, learning the hero synergies is very rewarding.
Slideshare Domination
It is a social channel where you can establish your brand as a thought leader and authority around topics and keywords.
Incoming Feedback by Hotjar
Hotjar is a new and straightforward way to understand your web and mobile site visitors truly. The instant and visual feedback, especially from the visitors, will be generated by the Hot jars Incoming Feedback.
Hootsuite
It can be customized and publish some visuals and templates for social media right in your HootSuite dashboard. Its key feature is to get access to post ideas for more than 20 business industries and models for holidays, events, special occasions, and trends.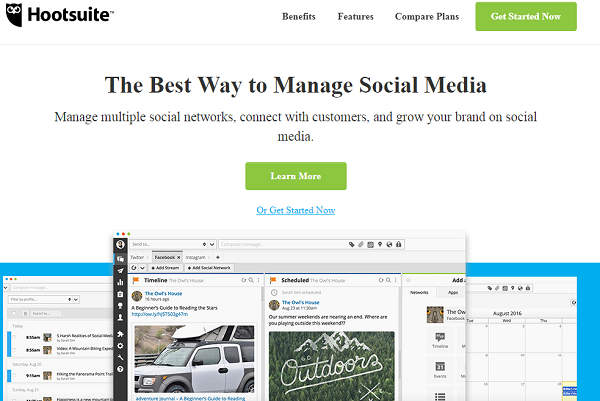 Intro by about.me
By making it easier for everyone to use, accessibility requirements will meet the product developer believes this product. It creates a visual, shareable digital business card.
Did you know?
[blockquote align="none"]Most of the costumers will prefer to watch the video than to read the text.[/blockquote]
ZoomForth
Zoomforth's software helps companies efficiently gather rich media content (like videos, PDFs, articles) and organize it into beautiful, trackable, online presentations and pages for sales, recruiting, and learning and development purposes.
Visual.ly
Visual.ly is a social community platform for data visualization and infographics. Visual.ly is the structured showcase for infographics and marketplace and community for publishers, designers, and researchers.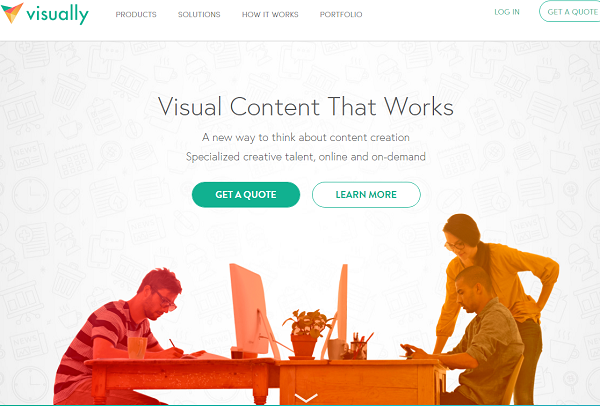 Visage 3.0
Visage 3.0 is entirely a new content creation experience with a heads-down building. You can move content (text, images, charts, etc.) anywhere you like on the canvas. With its won toolbar, Each of those objects can be edited individually.
Did you know?
[blockquote align="none"]Less than 5 hours per week is being spent by the marketers to generate visual content.[/blockquote]
Visage2.0
Helping marketers become better data storytellers. Data Concepts are more persistent than Implementation Concepts in the sense that a mountain is more persistent than a building.
Whatagraph
Whatagraph automatically converted website & social media data into visual reports with is a marketing performance reporting platform.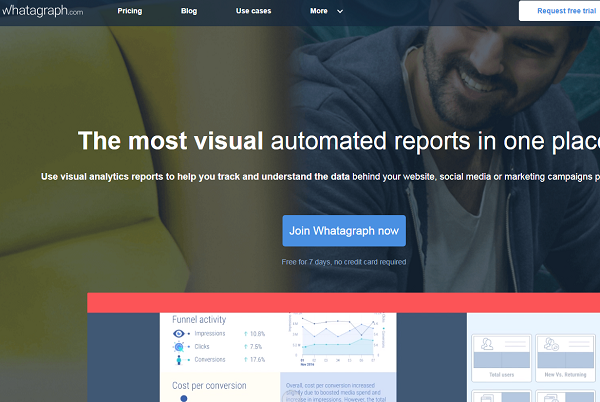 Image Design Tools
Canva: Canva is the most exclusive and made easy tool among all the other. Including profile pictures, posts, cover photos, and advertisements, and all used to create social media images, canva has social media templates.
Pixlr
It is a free alternative to Photoshop while starting with a web-based photo editor. It is an image editing tool but is not user-friendly will give some powerful editing options. To create images for social media, which is complicated, then Pixlr works with layers and effects.
Stencil
A stencil is used to update a few images in a month with low investment. It will come with limited features, and the free version allows you to design a maximum of ten pictures a month. A stencil is a social media image creator targeted particularly towards marketers and bloggers.
Infographic Makers
Piktochart: It is an infographic creator tool used to create beautiful infographics and reports with the help of Picktochart. It will share the completed product on social media while starting a template and plug in your data and images.
Infogr.am
It is the best tool to create charts and graphs. To create full Infographic, you can use Infogr.am also to create social media posts. It is the most powerful tool that lets you represent your data with chart types. Also, it can create images for social media.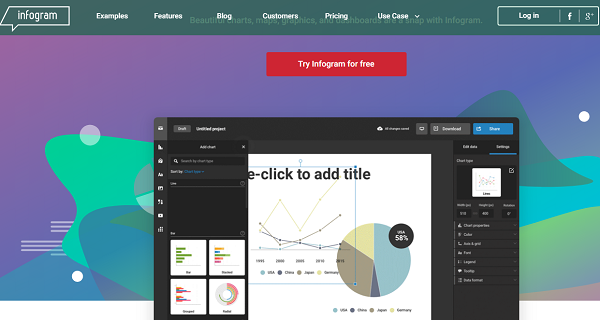 Easel.ly
Easel.ly has a similar feature of Piktochart but entirely different from infographic templates. So if you can't find something you like on Piktochart, then easel.ly will be useful.
Quote Makres
Quote Makres is shareable for social media, which will take a quote and turn it into a beautiful image. It's an excellent tool for marketers frequently posting, to ease of creating and sharing content. QuotesCover is an excellent tool for turning your marvelous quotes into social media cover photos.
Collage Maker
It is seen most likely in a post celebrating someone's birthday, photo collages all over social media sites. Pictures are excellent for telling a story on social media. Fotor, Photovisi, and Picture2Life are examples of collage photos.
Colour Photo Makers
COLOURlovers is an excellent resource to use for inspectors. It has color patterns and color palettes. Pictaculous I
used in color photo maker to create the eye for color.
Profile Picture Makers
It is used to create an excellent image for your page; Profile Picture Maker can come. Mypictr, the site that allows you to upload a photo to resize it to fit profile image dimensions for various social sites perfectly. Timeline Slicer comes in this category that will enable users to scale images for ads.
Screenshot Tools
Jing is an open-source tool that lets you capture both screenshots and screen videos that comes from TechSmith. An awesome screenshot is available as the Google Chrome extension, which can be connected with Google account to edit, resize, and amplify the screenshot images. It's adapting tools also help you to create insightful annotations and comments on top of a copy.
Image Resizing Tools
It is a Resizing tool that allows you to take all of the images that you already own and crop them to meet the exact specifications of each social network. Landscape by Sprout Social is a social media image resizing tool created specifically for social media managers.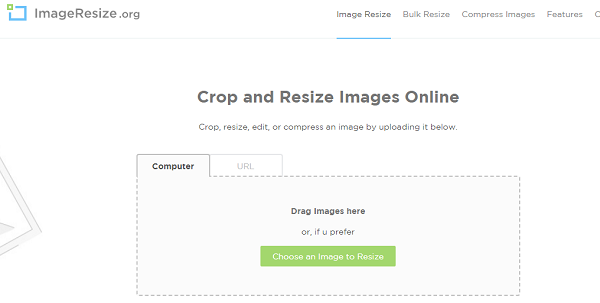 GIF Makers
GIFs to play in feeds and brands use them often to correspond with customers in most social networks. GIF Maker is easy to upload video content and create a looped video. GIFMaker.me is used to upload multiple images to turn into a GIF.
Over
Over is used to create text on photos. It allows customizing with text, fonts, colors, and type sizes of your choosing.
Conclusion
The above discussed are essential and useful tools that are used to help in visual marketing. These are the mainly used image creation tools for social media. These are very quick and affordable also saves time. It is one of the dominant means of making purchase decisions. Retailers can attract customers and increase sales through the proper use of optical merchandising techniques. By using these methods it can build a brand that helps in achieving long-term goals of the retailer.